BKB 3 RESULTS & VIDEO HIGHLIGHTS & POST PRESS CONFERENCE
By Jason Gonzalez, Real Combat Media Arizona Boxing Correspondent-Ringside
Las Vegas, NV (June 29, 2015)– BKB 3 started off with fighters who are relatively unknown but nonetheless gave nothing less than a brawl.
Even though the smaller fights were going good it went to the next level when prominent names started to come into the pit such as Shane Mosley Jr. making his debut in Big Knockout Boxing fighting against Jason Kelly. The second the bell rang Kelly came in swinging like an animal hoping to overwhelm Mosley Jr.. Regardless of Kelly's attempt, Mosley Jr. came prepared and brought the fight back to him landing strong beautiful shots resulting in one of BKB's quickest knockouts at 51 seconds.
Then came the co-main event where Jesus Soto Karass fought against Adrian Granados. From the start it was apparent that Granados, the younger fighter, had the quicker hands while Karass' punches could be seen from a mile away. Half way into the fight Granados found his distance. Granados used his jab to keep Karass away even though Karass had the longer reach. It was almost a one sided fight coming from Granados which is why, at the end, all three judges gave the fight to him.
In the main event Julian Pollard was to face off with Tyrone Spong, but Spong pulled out last minute due to an injury. Instead Rodney Hernandez was given notice about two days before that he would be fighting Pollard for the BKB Heavyweight Title. Pollard got more than he bargained for when Hernandez came in throwing big shots dominating the early rounds. As the fight wore on Hernandez got tired and lost his persistence. From then on Pollard basically out boxed Hernandez and landed some big shots of his own.
On June 28 Big Knockout Boxing had it's third event in Las Vegas at the Mandalay Bay, where it provided entertainment for all the boxing world to see. Even though the Bradley vs Vargas fight stole a majority of the thunder that night, everyone who watched Big Knockout Boxing had a show of their own that wasn't worth missing. The fight started as Hernandez showed was small bursts of energy, but he wasn't throwing nearly enough to win. Julian Pollard won the fight by unanimous decision making him the first BKB Heavyweight Champion.
The night did not produce as many knockouts as expected, but nonetheless produced fights that will keep fans coming back for more.
WE ARE LOOKING FOR PASSIONATE MMA, FITNESS, BOXING CORRESPONDENTS, MARTIAL ART VIDEO INSTRUCTORS & MEDIA SALESPEOPLE TO SELL ONLINE ADS… CLICK ON THIS LINK FOR DETAILS. SERIOUS INQUIRIES, EMAIL US AT NEWS@REALCOMBATMEDIA.COM 
FOLLOW US ON TWITTER: @REALCOMBATMEDIA
LIKE US ON FACEBOOK: REALCOMBATMEDIA
FOLLOW US ON INSTAGRAM : REALCOMBATMEDIA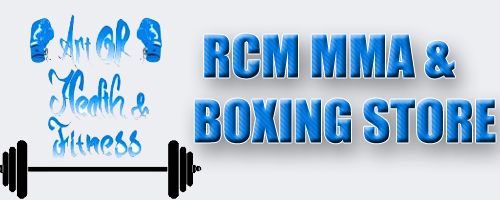 CHECK OUT OUR QUALITY SPONSORED PRODUCTS
NUTRIENT RICH HEMP PLANT PROTEIN
IMPROVE BRAIN FUNCTION WITH 'ALPHA BRAIN'
IMPROVE YOUR ENERGY WITH SHROOMTECH
INCREASE ENDURANCE WITH THE CARDIO MASK
INCREASE YOUR STRENGTH WITH T-PLUS
COMMENTS
COMMENTS