Strikeforce Marquardt vs Saffiedine full Play by Play
By: Sensei Phillip Palmejar
Nate Marquardt vs Tarec Saffiedine
Round 1
Saffiedine comes out in the southpaw stance.  Outside of a couple of low kicks exchanged, the feeling out process is extended to almost two full minutes.  While moving forward, Marquardt looks to have been almost dropped by a lead hand right.  He is right back up and both men clinch and exchange.  Saffiedine seems to be more the aggressor with Nate's back to the cage.  On separation, Marquardt misses a blazing right elbow just over Tarec's head.  Safffiedine starts finding his range and begins to switch between orthodox and southpaw stances.  Marquardt closes the distance with a straight right and the two men clinch.  The action is back and forth with knees being exchanged to the body on the inside.  The fighter's separate but no significant strikes are landed before the round ends.
Round 2
Saffiedine goes back to switching between stances as round 2 begins.  Marquardt is hit with a good right body kick, he shoots in afterwards looking for the single leg takedown.  He is finally successful with a far leg sweep but Saffiedine is able to scramble back to his feet.  Back and forth in the clinch, both men are able to land several knees with the sway leaning toward Marquardt.  Big John separates the fighters into the center of the cage due to inactivity against the fence.  Saffiedine begins an aggressive game plan of high and low kicks which are quite successful.  Marquardt explodes for the double leg and is unable to get Tarec to the mat.  Back in the center of the cage, Nate looks for the high kick and Tarec responds with the low kick.  They exchange until the bell with Marquardt attempting a spinning heel kick at the end of the round.
Round 3
Saffiedine attacks with a spinning back kick and misses, Nate counters with a right.  Saffiedine lands the low kick again which is really starting to become a factor in this fight.  They are back in the clinch, technical work ensues but the crowd is unpleased as they boo the lack of apparent striking.  After they separate Marquardt jumps with a flying knee to appease the crowd.  After a brief clinch, Saffiedine gets hit with a good over hand right but his poker face shows no wear.  The pace remains high as both fighters move back and forth between striking and clinch attacks.  Saffiedine peppers Marquardt's lead left leg with outside leg kicks over and over.  They are surely effecting Nate's mobility and power.  Marquardt shoots with ten second remaining but Tarec stuffs it and lands a couple of knees at the bell.
Round 4
As the fighters come out to start the first championship round, you can see the fire in Saffiedine's step, he rushes forward and is the clear aggressor.  Marquardt is putting together combinations but Tarec's leg kicks are the deciding factor in this fight.  Nate is starting to show a good sense of urgency as he moves forward with punches.  Safffiedine continues to land the outside leg kick, Nate seems oblivious to even attempting to block or check the kicks which Tarec is using indiscriminately.  Marquardt can't seem to get the takedown off the kick and he is really suffering.  Tarec is in total control and I have no idea how Marquardt is still standing.  His leg is completely purple and swollen and we are told that 15 power kicks are landed by Saffiedine in this round.
Final round
Tarec starts the round with hard kicks again, this time switching to the high kick.  After a mostly uneventful clinch, Saffiedine dances around the outside of the cage.  Leg kicks land again and again on Nate's lead leg.  Tarec is really looking to take this title from Marquardt landing combinations in and out of the clinch.  With less than a minute remaining, Saffiedine lands a huge double leg takedown from against the cage.  He stays on top landing big shots from the half guard until the final bell sounds.
Saffiedine wins by decision and is the new and simultaneous former Strikeforce Welterweight Champion
Daniel Cormier vs Dion Staring
Round 1
Dion stands in front of Cormier with a strange low orthodox stance, his right hand held very low below his chest.  He seems to be looking to place the right hand until Daniel sticks a high left kick to the head to force the protection.  After a brief clinch exchange, Cormier is able to secure the lateral throw on Dion, landing in the side mount.  He secures his position with pressure, dropping short left elbows on the near side.  Staring scrambles, almost giving up his back in the process, before being able to create distance and stand.  After a missed high right round kick, Cormier pummels Staring with punches putting him in all kinds of trouble.  He closes the distance and Daniel gets the body lock takedown again to side mount.  Again, mean short elbows find a home on Dion forcing him to exert a ridiculous amount of energy to scramble back to his feet only to be met by a right kick to the face.  Things resume after a brief delay for the replacement of Dion's mouth piece.  The fighters clinch to the cage again, Cormier again playing the aggressor with a body lock takedown straight to full mount.  His hips are heavy and Dion is flat on his back taking punches and elbows.  Cormier is content to end the first frame dropping heavy leather from the top.
Round 2
Staring starts the round aggressive with a straight right hand and left low kick.  Then again, the men find themselves in the clinch, Dion with his back to the fence.  Cormier, the much smaller of the two fighters, pressures Staring until he literally runs away to reinitiate the stand-up game.  He throws a lightning fast one-two combination to the clinch, then a quick outside trip lands Cormier in the guard of Dion Staring.  After standing and pressuring Dion to the fence, Daniel passes the guard then passes to his back as Dion tries to stand.  Dion rolls out but Cormier secures half guard, a few more power shots and Dion looks to be in trouble.  He passes to S mount and begins to really put the heat on with power punches.  Dion is just trying to survive at this point and Cormier is in full mount still.  Shot after shot lands on Dion and he is giving back absolutely nothing.  Big John mercifully steps in and stops the fight in the second round.  Good showing from Dion Staring training out of the Blackzilians Camp but Daniel Cormier is just way too talented.
Daniel Cormier wins by TKO
Josh Barnett vs Nandor Guelmino
Round 1
Josh Barnett, light and bouncing on his feet, comes right to center ring and shoots in, pushing Nandor against the cage.  After a brief clinch, Barnett is able to put Guelmino on his back.  Playing slowly in the guard, Barnett fakes the standing punch and drops back to a leg lock.  Nandor is quick in defending and both men scramble back to their feet.  The standing position is short lived as Guelmino attempts a hip toss on the larger Barnett.  Josh defends the throw and then lands his own back side trip, landing directly in the full mount.  Once in mount, Barnett easily secures the side choke (arm triangle) winning his final Strikeforce bout by quick first round submission, the twentieth of his career.
Josh Barnett wins by Submission
Ed Herman vs Ronaldo "Jacare" Souza
Round 1
Herman, coming over from the UFC to challenge the former title holder, starts the fight with a couple of low kicks in the middle of the cage.  Very little exchanges before Jacare is able to secure Herman against the cage in the clinch.  Jacare separates with a missed over hand right.  Exchanged punches in the middle, Jacare puts Herman on his back with an explosive double leg takedown.  While playing guard, Ed attacks for a heel hook putting Jacare on the defensive.  Afterwards, Herman throws a couple of short kicks at Jacare's face from the guard and is scolded by the referee, no points are deducted.  After a short discussion, both fighters are strangely started on their feet instead of in the down position of which Jacare worked to achieve.  Jacare is able to land a straight right down the pipe and then another.  A brief clinch and Jacare scores a couple of strong knees and then exits with two right hands.  He then follows up with a right front kick and a couple of right hands to secure a perfect double leg slam against the cage.  Landing in side mount, Jacare locks up a Kimura on Herman.  He steps over his head to the North South position finishing the Kimura in the first frame.
Jacare wins by Submission
Mike Kyle vs Gegard Mousasi
Round 1
Both fighters meet at the center of the cage and begin to feel out the range.  Mousasi gets the fight started with a strong low kick.  Kyle circles on the outside until the clinch is engaged and Kyle lands a couple of good knees.  Mousasi pushes Kyle against the cage looking for the take down but Kyle is able to defend and separates back into the center.  Kyle back on with good combinations, stays mobile with good footwork.  Two minutes into the frame and Mousasi is able to secure the double leg takedown off of the fence.  Kyle plays a good defensive closed guard as Gegard throws methodical punches and elbows from inside.  Mike tries to hip escape out but ends up with Mousasi passing to half guard, bullying Kyle against the cage with elbows before passing to the full mount.  Mousasi starts dropping bombs until Kyle turns to defend the punches until Mousasi secures the Rear Naked Choke with what seemed like almost no effort.
Mousasi wins by Submission
DONATE TO THE VICTIMS OF HURRICANE SANDY : www.redcross.org/donate
HELP STOP WORLD HUNGER: www.realcombatmedia.com/rcm-stop-world-hunger
LEARN HOW TO FIGHT, WORKOUT & IMPROVE ENDURANCE: RCM MMA  & BOXING STORE
We are always looking for new talent for the fastest growing US and UK based, Combat website. We have openings for the following positions – Internet Sales Advertising, Boxing Correspondents, MMA Correspondents and voluntary Radio Correspondents. There are also plenty of advertising and sponsorship opportunities available on our website for your business.
If you are a career minded individual and serious about starting a career or continuing your career in combat journalism, our contacts are below.
RCM Main contact: news@realcombatmedia.com
RCM UK & Ireland contact: realcombatmediauk@gmail.com
RCM Greece contact: realcombatmediagreece@yahoo.com
RCM Radio contact: realcombatmediaboxingradio@realcombatmedia.com
RCM Radio contact: realcombatmediammaradio@realcombatmedia.com
RCM MMA contact: realcombatmediamma@gmail.com
RCM UK Advertising contact: advertisinguk@realcombatmedia.com
RCM MMA Advertising contact: advertisingmma@realcombatmedia.com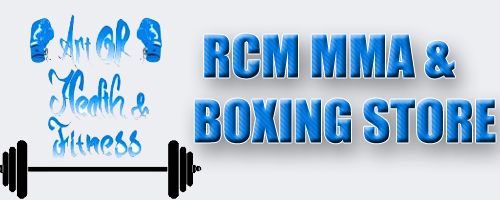 Add us to your circle on GOOGLE PLUS Real Combat Media
COMMENTS
COMMENTS