Bellator 120 PPV Weight-In Results from the Landers Center  
 Memphis, Tenn. (May 16,2014) – The Bellator MMA weigh-ins have been completed from the Landers Center in preparation for Bellator MMA's May 17th event, which will showcase the Bellator Light Heavyweight Final and the Bellator Interim Lightweight World Title live on pay-per-view.
Bellator MMA will take place from the Landers Center on Saturday, May 17th with the first fight taking place at 5pm CST and streaming live on Spike.com. The Spike TV portion of the night begins at 7pm CST, transitioning to pay-per-view at 9pm CST with five fights on pay-per-view.
Bellator Pay-Per-View Fight Card: Bellator Light Heavyweight Tournament Final: Rampage Jackson (205.9) vs. King Mo (205.6) Bellator Interim Lightweight World Title Fight: Michael Chandler (154.9) vs. Will Brooks (154.2) Bellator Light Heavyweight Fight: Alexander Shlemenko (201.9) vs. Tito Ortiz (205.5) Bellator Heavyweight Tournament Final: Blagoi Ivanov (249.5) vs. Alexander Volkov (236.1) Bellator Welterweight Fight: Rickey Rainey (170.1) vs. Michael Page (170.5)
Bellator Spike TV Fight Card:

Bellator Heavyweight Fight: Cheick Kongo (235) vs. Eric Smith (253.8) Bellator Catchweight (158lbs) Fight: Nate Jolly (158) vs. Marcin Held (158) Bellator Catchweight (148 lbs) Fight: Shahbulat Shamhalaev (145.1) vs. Fabricio Guerreiro (147.9) Bellator Featherweight Fight: Goiti Yamauchi (145.5) vs. Mike Richman (145.5)
Bellator Spike.com Fight Card:

Bellator Catchweight Feature Fight (153lbs): Zach Underwood (152.3) vs. Austin Lyons (152.4)
Bellator Heavyweight Fight: Justin Frazier (264.5) vs. Mike Wessel (257.9)
Bellator Welterweight Fight: Ben Brewer (170.2) vs. Andy Uhrich (170.5)
Bellator Welterweight Fight: Anthony Lemon (170) vs. Codie Shuffield (170)
Bellator Bantamweight Fight: Cortez Phelia (125.6) vs. Brain Hall (125.6)
For more information, visit Bellator.com, follow Bellator on Twitter @BellatorMMA, follow Bellator Chairman & CEO Bjorn Rebney @BjornRebney and check out Bellator on Facebook at www.facebook.com/BellatorMMA
About Bellator MMA
Bellator MMA is the world's largest tournament based Mixed Martial Arts organization. Televised to nearly 500 Million homes worldwide in over 140 countries, Bellator's majority owner is entertainment giant Viacom.  In the United States, Bellator can be seen on Spike TV, the MMA television leader. With over 175 world-class athletes under contract, Bellator is home to many of the sport's top mixed martial artists. Bellator's founder & CEO, Bjorn Rebney, is an experienced fighting sports and entertainment executive with a deep commitment to the purity and integrity of the sport of MMA and its athletes.  Bellator's core philosophy is that title shots should be earned, not given. This belief gave rise to Bellator's real sport, tournament-based format, which gives Bellator's tournaments a true playoff feel that keeps the sport true and distances itself from the subjective side of fighting sports found in organizations that utilize a matchmaking/casting formula.  Bellator MMA is comprised of an executive team that includes top industry professionals in television production, live event orchestration, fighter development/relations, venue procurement, sponsorship creation/development, international licensing, marketing, advertising, publicity and commission relations.  Bellator is based in Newport Beach, California.
About Spike TV:
Spike TV is available in 98.7 million homes and is a division of Viacom Media Networks.  A unit of Viacom (NASDAQ: VIA, VIAB), Viacom Media Networks is one of the world's leading creators of programming and content across all media platforms.  Spike TV's Internet address is www.spike.com and for up-to-the-minute and archival press information and photographs, visit Spike TV's press site at http://www.spike.com/press.  Follow us on Twitter @spiketvpr for the latest in breaking news updates, behind-the-scenes information and photos.

FOLLOW US ON TWITTER: @REALCOMBATMEDIA
LIKE US ON FACEBOOK: REALCOMBATMEDIA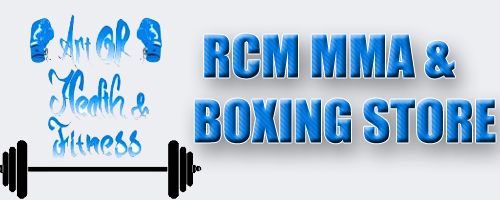 CHECK OUT OUR QUALITY SPONSORED PRODUCTS
NUTRIENT RICH HEMP PLANT PROTEIN
IMPROVE BRAIN FUNCTION WITH 'ALPHA BRAIN'
IMPROVE YOUR ENERGY WITH SHROOMTECH
INCREASE ENDURANCE WITH THE CARDIO MASK
INCREASE YOUR STRENGTH WITH T-PLUS
COMMENTS
COMMENTS