OUCH … David Lemieux's Injury Cancels 2-8-13 bout.
Interview by Pattee Mak  
 Montreal, Canada (January 7, 2013)- One of Canada's recognizable boxer is middleweight David Lemieux (28-2-0, 27 Ko's).   He just turned 24 back in December and he has a long boxing career ahead of him.  28 wins, 27 by way of knockout and his wins by KO or TKO never went past 5 rounds.  Some would disagree with me but by my standards, I've been impressed with his performances, he's exciting, entertaining and  I'm always ready to see him drop his opponents to the canvas.    He was scheduled to fight the main event on ESPN2 against Jose Miguel Torres (26-5-0, 23 Ko's) on February 8 in Montreal, CanadaBUT… due to an injury that bout was canceled.
Pattee Mak:  Thanks for taking the time to answer my questions via email.  You had an upcoming bout against Torres on the 8th but now due to an injury that fight was cancelled.  What happened?
Lemieux:     Well the fight got cancelled caused by an injury I had during my last fight when I hurt my right hand against Ayrapetyan.
Pattee Mak:  Can you tell me the extent of your injury(ies)?
Lemieux:  The extent of my injuries is not determined yet. We're doing all we can to fix my hands with my team and my doctors.
Pattee Mak:  Will you need surgery?
Lemieux:  I don't think I will need surgery, no.
Pattee Mak:  How long before you get back in the gym and actually start training?
Lemieux:  I've already started training but for now just no punching till we find a solution with my hands.
Pattee Mak:  OK…this totally sucks that you will not be fighting on the 8th.  I'm sure you also wanted to get in the ring and light it up.   Can you tell me if the bout is postponed to a later date or cancelled all together?
Lemieux:  It sure does suck I really wanted to have that fight against Torres.  I think it would've been a good fight but it's not cancelled, only postponed.
Pattee Mak:  That is fantastic news that it was only postponed.
Pattee Mak:  Now that you are forced to take some time off to heal, any thoughts of whom you would you like to fight in the future?
Lemieux:  Just letting my hands heal now but I'm really looking forward to fight any top dog in my division when my hands will be nice n' ready.
Pattee Mak:  Please say something in your native language to your fans.
Lemieux:  Merci a tous de votre support et soyer avec moi pour mon prochaine qui sera encore explosif!
Pattee Mak:  Again thank you for taking the time to answer my questions via email.  I feel horrible making you respond back to me via email with a hand injury.   Should you have any comments or suggestions, please free to contact me on facebook at Pattee Mak, on twitter @PatteeMak or below.
DONATE TO THE VICTIMS OF HURRICANE SANDY : www.redcross.org/donate
HELP STOP WORLD HUNGER: www.realcombatmedia.com/rcm-stop-world-hunger
LEARN HOW TO FIGHT, WORKOUT & IMPROVE ENDURANCE: RCM MMA  & BOXING STORE
We are always looking for new talent for the fastest growing US and UK based, Combat website. We have openings for the following positions – Internet Sales Advertising, Boxing Correspondents, MMA Correspondents and voluntary Radio Correspondents. There are also plenty of advertising and sponsorship opportunities available on our website for your business.
If you are a career minded individual and serious about starting a career or continuing your career in combat journalism, our contacts are below.
RCM Main contact: news@realcombatmedia.com
RCM UK & Ireland contact: realcombatmediauk@gmail.com
RCM Greece contact: realcombatmediagreece@yahoo.com
RCM Radio contact: realcombatmediaboxingradio@realcombatmedia.com
RCM Radio contact: realcombatmediammaradio@realcombatmedia.com
RCM MMA contact: realcombatmediamma@gmail.com
RCM UK Advertising contact: advertisinguk@realcombatmedia.com
RCM MMA Advertising contact: advertisingmma@realcombatmedia.com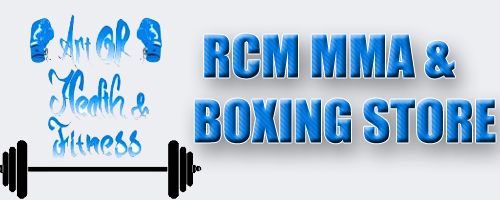 Add us to your circle on GOOGLE PLUS Real Combat Media
COMMENTS
COMMENTS