THURMAN VS. COLLAZO PBC PREVIEW BY JOHN GATLING & VIDEO PREVIEW
By John Gatling, Real Combat Media Florida Boxing Correspondent
 
TAMPA, FL (July 8, 2015) – WBA welterweight champion Keith "One-Time" Thurman looks to dazzle the home crowd at the USF Sundome in Tampa this Saturday night, July 11th, as Al Haymon's 'Premier Boxing Champions' brand gets unveiled on ESPN.
For Thurman (25-0, 21KOs), this will mark the 2nd time "One-Time" will be a headliner for PBC, so its probably a safe assumption to conclude that Haymon will be cheering for the "home team" and his investment.
Thurman hails from nearby Clearwater/St. Petersburg – a place where anyone from Tampa has to go if they'd like to visit some of the hottest beaches in the world.
A vibrant, young and progressively urban event culture, Tampa represents an opportunity for Thurman to mark his arrival into the future. As such, the mood around campus at the University of South Florida has been surging with more electricity as the fight draws nearer, and a spectacular performance from Thurman should catapult him closer to superstardom.
It is something he clearly seeks, as he's done his absolute best to goad the "G.O.A.T." Floyd Mayweather (in well, his mind at least) into a showdown. Though only 2 months away from September, Thurman remains optimistic that he can punch a ticket to the "TBE" sweepstakes no matter how remote those odds are.
Out to spoil the party and pour vinegar in everyone's glass will be cagey veteran southpaw Luis Collazo, who's facing ridiculous odds that he'll be nothing more than cannon fodder for the Puerto Rican descendant. The crafty badass from Brooklyn is slick enough to make things slippery for Thurman's ambition.
Collazo (36-6, 19KOs) is the kind of fighter who can get in your front door and slide out of the back while robbing your pantry dry and putting rounds in the basket. He's seen the likes of the aggressive Thurman before in his career, and remains in possession of an arsenal (particularly his right hook) that could prove troublesome for Thurman if he's not careful.
Over at Real Combat Media, we'll have particular interest in the fighter's respective media workouts on Wednesday, the final presser on Thursday, and of course, how things look at the weigh-in on Friday. But all of that aside, this is how I see things playing out when the bell rings.
Thurman vs. Collazo: Through the lens of T@z
At 26, Thurman is entering his physical and technical prime. He is an uber-aggressive fighter actively in search of the knockout from the opening bell and will be no different in this fight.
For Collazo, 34, he's starting to take on the look of a fighter who really looks his age. In what seems like an eternity ago when he was on fairly competitive terms with Andre Berto (he was the first to expose Berto's flaws) and Ricky Hatton (I thought he beat Hatton), his Jan. 2014 2nd round massacre of Victor Ortiz seems like it took place during the George Bush years (uh… that would be George Bush "Sr." folks).
His most recent 2nd round wipeout of a green Christopher Degollado at the Barclay's Center in April did nothing to erase the memory of his loss to Amir Khan. Noticeable however, is Collazo's considerable loss of elite speed and overall quickness.
While using all the guile and moxy he could muster to go the distance with Khan, Collazo had trouble with the UK star's size, range and sheer athleticism. Thurman is better in all of those areas and has a love affair with his powerful straight right hand.
Guess what shot Collazo is available for?
As demonstrated in his bout with Leonard Bundu (and to some extent against Robert Guerrero), Thurman's over-exuberance and lack of patience can get him in trouble, but he'll overcome that on Saturday night. The very best thing that could happen for "One-Time" would be a one-punch KO of this wily veteran.
Don't expect that (though again, he needs something spectacular).
More than likely, Keith "One-Time" Thurman Jr., spurred on by a raucous Tampa crowd and the spirit of his late trainer/mentor Ben Getty, will grind Luis Collazo to the canvas and halt him in 8 gritty rounds to retain his WBA welterweight title. Then, just maybe, "TBE" might answer his phone "One-Time"…
That is, before he passes it to Al Haymon.
In related news, this event is being promoted by Warrior's Boxing, which has a very strong presence in Florida combat sports. The co-main event will feature an intriguing fight between rising prospect Tony Harrison and the talented Willie Nelson in a 10-round middleweight bout. It will air live on ESPN (9 p.m. ET/ 6 p.m. PT).
Other notable fights worth mentioning (in an overall solid card being presented to fight fans) will showcase Tampa area veteran Edner Cherry (33-6-2, 18 KOs) fighting Luis Cruz (21-3, 16 KOs) in a 10-round lightweight altercation. It will follow the arrival of popular Tampa ring great Antonio Tarver's seed.
Antonio Tarver Jr. (2-0, 2 KOs), the 27-year-old out of Orlando and son of boxing superstar Antonio Tarver who takes on 29-year-old Julian Valerio (2-3) of Orlando in a four round super welterweight fight.
Tickets for the live event are priced at $200, $150, $75, $50 and $25, not including applicable service charges and taxes, and are on sale now. To charge by phone with a major credit card, call Ticketmaster at (800) 745-3000. Tickets are also available at www.ticketmaster.comor by visiting the Sun Dome box office.
For more information on the card, the fighters, line-up or schedules, please visit www.premierboxingchampions.com, follow on Twitter @PremierBoxing, @KeithFThurmanJr, @RealLuisCollazo, @WarriorsBoxingProm and @ESPNBoxing and become a fan on Facebook atwww.facebook.com/premierboxingchampions
and www.Facebook.com/WarriorsBoxingPromo.
Enjoy the fights!
T STREET CONTROVERSY VIDEO PREVIEW
WE ARE LOOKING FOR PASSIONATE MMA, FITNESS, BOXING CORRESPONDENTS, MARTIAL ART VIDEO INSTRUCTORS & MEDIA SALESPEOPLE TO SELL ONLINE ADS… CLICK ON THIS LINK FOR DETAILS. SERIOUS INQUIRIES, EMAIL US AT NEWS@REALCOMBATMEDIA.COM 
FOLLOW US ON TWITTER: @REALCOMBATMEDIA
LIKE US ON FACEBOOK: REALCOMBATMEDIA
FOLLOW US ON INSTAGRAM : REALCOMBATMEDIA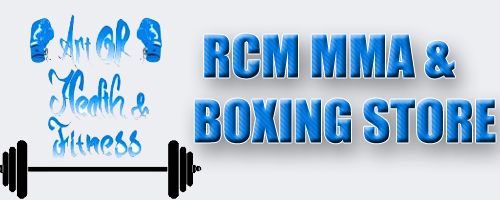 CHECK OUT OUR QUALITY SPONSORED PRODUCTS
NUTRIENT RICH HEMP PLANT PROTEIN
IMPROVE BRAIN FUNCTION WITH 'ALPHA BRAIN'
IMPROVE YOUR ENERGY WITH SHROOMTECH
INCREASE ENDURANCE WITH THE CARDIO MASK
INCREASE YOUR STRENGTH WITH T-PLUS
COMMENTS
COMMENTS