JULIO CESAR CHAVEZ JR. DEFEATS MARCOS REYES SATURDAY AT DON HASKINS CENTER IN EL PASO, TEXAS ON SHOWTIME
®
McJoe Arroyo Wins IBF Junior Bantamweight World Championship & Amir Imam Earns Shot At 140-Pound Title On SHOWTIME CHAMPIONSHIP BOXING®
Watch The Replay Monday At 10 p.m. ET/PT on SHOWTIME EXTREME
CLICK
HERE
TO DOWNLOAD PHOTOS
Photo Credit: Esther Lin/SHOWTIME
EL PASO, TEXAS (July 18, 2015) – Julio
Cesar Chavez Jr.
, bounced back after suffering just the second loss of his career with a unanimous decision (97-92, 98-91, 96-93) over Marcos Reyes in the main event of SHOWTIME CHAMPIONSHIP BOXING on Saturday in front of 9,245 at the Don Haskins Center in El Paso, Texas.
Reyes was the more active fighter – he doubled Chavez's output – but simply couldn't hurt his larger opponent.  After the loss to Andrzej Fonfara in April, Chavez decided to campaign at super middleweight but failed to meet the 168-pound limit for the bout against natural middleweight Reyes.
Chavez (49-2-1, 32 KOs), who was fighting for the first time with trainer Robert Garcia, seemed to be able to land his power shots at will, however he would pick his spots and had long bouts of inactivity.  Although he was working with a new trainer, Chavez continued to bulldoze forward and fought a very similar fight as he did against Fonfara, this time against a much smaller opponent.
"I won.  This is big for me and Robert," Chavez said.  "I can do it better, but I won and that is the important thing.  I'm going to fight at 168 pounds.  Little by little, I'm going to get down in weight.  We know we're doing much better work in the gym.
"In the third round I hurt my left hand.  I think it's broken, I don't know.  I'll see the doctor.  With all respect to Reyes, if I hadn't hurt my hand I would have knocked him out.
"I connected on the best punches to the chin and the body.  I hurt him, but I couldn't finish him because I hurt my hand.  He threw a lot of punches but missed a lot.  He never hurt me.  I felt I hurt him every time I landed."
After the fight, Reyes (33-3, 24 KOs) preached his case to SHOWTIME reporter Jim Gray and pointed out the weight disparity.
"I feel I won the fight.   I showed him how I box," Reyes said.  "I made the weight at 168 and he didn't make weight.  He's like a light heavyweight fighting a middleweight.
"I was against all odds – the referee, the weight, everything.  I think I won the fight.  He came in at like 200 pounds.  I was at 174, just a few pounds from what I weighed yesterday.  It's OK – I did my best."
In the co-feature, McJoe Arroyo won a technical decision over Arthur Villanueva to win the vacant IBF Junior Bantamweight World Championship after the bout was stopped at 2:10 in the 10th round due to a deep gash over Villanueva's right eye.  The fight went to the judges' scorecards and Villanueva was ahead 97-92, 98-91 after the judges scored the 10th.
The Puerto Rican Arroyo (17-0, 8 KOs) became the third fighter from the island to win a 115-pound title.
The lefty-righty matchup was at times highly technical and foul-filled.  Referee Rafael Ramos deducted a point against Villanueva (27-1, 14 KOs) for leading with his head in the sixth.  In a different clash in the sixth, a deep gash opened up over the right eye of Villanueva that ultimately led to the stoppage.  Ramos ruled that the cut was caused by an unintentional headbutt.
Dr. Brian August inspected the cut midway through the seventh round, and again after the eighth.  Ramos again signaled for August to inspect the cut in the 10th and ruled that it was too deep to continue.  In an interview with Jim Gray, August stated that he stopped the fight in the best interest of the fighter but that Villanueva claimed he was having no sight issues.
"When he was entering he was entering low.  He was clashing heads a lot," Arroyo said.  "Before the fight, I knew he was a tough fighter.  All Philippine fighters come to fight.  I knew I had to be ready for 12 rounds, boxing or brawling.  It was a competitive fight but we just worked harder every round."
When asked by Gray if it was hard to find his rhythm, Arroyo responded: "That's a normal thing when a southpaw fights a right hander.  We were both trying to be slick and smart.  That happens when two boxers with the same style fight."
Villanueva disagreed with the stoppage and called for an immediate rematch.
"It was a rough fight and very tough for me after the headbutt," Villanueva said.  "I thought I won the fight.  I didn't want them to stop the fight because it was just getting into the flow.  I'm disappointed with the stoppage. I know I can beat him and I want an immediate rematch."
In the opening bout of the evening, undefeated 140-pound contender knocked out Fernando Angulo with a thundering right to earn a mandatory shot at the winner of the scheduled fall showdown between Viktor Postol and Lucas Matthysse for the vacant WBC Super Lightweight World Championship.
It appeared to be a difficult fight for Imam (18-0, 15 KOs), but he was always in control and supremely accurate, landing 54 percent of his power punches compared to just 17 for Angulo (28-10, 16 KOs).  Imam ended the bout in brilliant fashion with a powerful right to Angulo's ear, forcing his opponent to fall face-forward to the canvas and the referee to instantly stop the contest at :56.
 "I take my hat off.  He's a good opponent," Imam said.  "I just hit him with a big shot on his ear and he was done.
"These guys get the belts and just hold it.  I'm going to get the belt and hold it with pride.  All these cherry picking guys – Danny Garcia, Adrien Broner.  (Viktor) Postol and (Lucas) Matthysse – I get that winner so we can get that belt."
Said Imam promoter and Hall of Famer Don King, "It was an excellent performance – just what I expected and more. You should never underestimate but pontificate when it comes to the 'Young Master.'  We will take the belts and anyone that comes in front of us."
Julio Cesar Chavez Jr vs Marcos Reyes Showtime Recap
By Jason Gonzalez, Real Combat Media Arizona Boxing Correspondent
El Paso, TX (July 19th, 2015)  —Some faith has been restored this Saturday on Showtime as Julio Cesar Chavez Jr won his fight against Marcos Reyes and advanced to a record of 49-2-1. There was doubt that Chavez  could win this fight because of his notoriety of being lazy and his recent knockout loss against Fonfara earlier this year. But it has been proven by his performance Saturday that a switch in trainers has done Chavez good.
Starting the card on Saturday night was Amir Imam (18-0, 15 ko's), who is promoted by Don King, took on Fernando Angulo (28-9, 16 ko's). Angulo was aggressive throughout the fight, but Imam stayed calm and out boxed him. A jab followed by stiff right hand by Imam knocked Angulo out cold in the 4th round. After his win Imam felt confident enough to call out Floyd and even call Danny Garcia a cherry picker in hopes to score a big fight.
Then in the co-main event McJoe Arroyo (17-0, 8 ko's) fought against Arthur Villanueva (27-1, 14 ko's) for the vacant IBF World super flyweight title. This was a technical, skill based fight and everything was looking good until there was a headbutt in the 6th round. The headbutt caused a cut over Villanueva's right eye causing the fight to end short and go to the score cards. Arroyo won the fight by unanimous decision making him the new IBF World super flyweight champion.
To top it all off Chavez fought Reyes in a fight where it was quality punches coming from Chavez and a quantity of punches coming from Reyes. In the beginning of the fight Chavez was moving a lot around the ring, not throwing as much, but he was feeling Reyes out. As the fight went on Reyes established himself as the one with the higher punch output, but his punches failed to make Chavez think twice about getting close. After the fighters got into rhythm Chavez started to throw bombs. Chavez's punches were crisp, clean, and would land so hard that it would make you wonder how Reyes was still standing. One thing that was apparent in the fight was the use of `Chavez's jab, which many times stopped Reyes in his attempts. Something that raised eyebrows was towards the end of the fight when Reyes threw a low blow and the referee called a time out. Which he then proceeded to deduct a point for what it seemed to be a headbutt, not the low blow? Chavez's ability to cut of the ring and throw combinations won him the fight by unanimous decision.
WE ARE LOOKING FOR PASSIONATE MMA, FITNESS, BOXING CORRESPONDENTS, MARTIAL ART VIDEO INSTRUCTORS & MEDIA SALESPEOPLE TO SELL ONLINE ADS… CLICK ON THIS LINK FOR DETAILS. SERIOUS INQUIRIES, EMAIL US AT NEWS@REALCOMBATMEDIA.COM 
FOLLOW US ON TWITTER: @REALCOMBATMEDIA
LIKE US ON FACEBOOK: REALCOMBATMEDIA
FOLLOW US ON INSTAGRAM : REALCOMBATMEDIA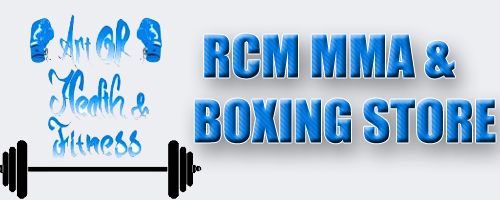 CHECK OUT OUR QUALITY SPONSORED PRODUCTS
NUTRIENT RICH HEMP PLANT PROTEIN
IMPROVE BRAIN FUNCTION WITH 'ALPHA BRAIN'
IMPROVE YOUR ENERGY WITH SHROOMTECH
INCREASE ENDURANCE WITH THE CARDIO MASK
INCREASE YOUR STRENGTH WITH T-PLUS
COMMENTS
COMMENTS