By George A. Dampeer,  Real Combat Media DE/Washington D.C  Boxing Correspondent
Randall "KO King" Bailey (44-8-0, 38KOs) spoke with Real Combat Media over the memorial weekend to talk about his upcoming fight on June 20th, his career, and his thoughts on the recently announced PBC on ESPN premier fight between Keith Thurman and Luis Collazo.
The KO King will return to the ring after two years since defeating Humberto Toledo, to square off against (22-4-0, 10 Kos) Dyah Davis at the Riverdale Center of Arts in Georgia on June 20th. Though Bailey looks forward to getting back into the ring, he (and a lot of fans) was disappointed to found out the fellow Florida native would be fighting Luis Collazo who doesn't possess much threat. Randall had repeatedly called out Thurman for a fight, that would possibly be a big fight in Florida. Randall spoke about his upcoming fight, Thurman, and more.
Real Combat Media: You have a fight coming June 20th, how do you feel physically a mentally getting back into the ring?
Randall Bailey: I'm very excited to be getting back in Ring, its my job and I love fighting can't wait for bell to ring & hear the crowd go wild
Real Combat Media:  What gives you confidence about a possible fight with Keith Thurman?
Randall Bailey: His style would be made for me. When he's isn't 'One-time' he has to do something else. I see what they're trying to do with him but he ends up looking like an amateur.
Real Combat Media:  So what was the response from the Thurman camp about fight?
Randall Bailey: They said they didn't want to fight me because I was too old, but then picks Collazo?!?! Come on!!!
Real Combat Media: What in Thurman do you see as being vulnerable or skillfully lacking?
Randall Bailey: Well with Thurman I see a guy that lacks real boxing skills and he is a natural puncher like myself an his power and my power would make for explosive match up.
Real Combat Media: What plans do you have coming toward the end of your career?
Randall Bailey: Well right now nearing the end of my career just want to fight guys that make for great fights simple nothing personal.
Real Combat Media: The Mike Jones KO victory proved to be a big moment in your career. You would later go on to lose the title to Devon Alexander, describe what happened there.
Randall Bailey: With Devon, I got caught up in all the talk; him saying he was gonna beat me up but I should have know that he was just gonna run around. I like a fight,you know. 'That' just makes for a bad fight.
Real Combat Media: What was your personal favorite KO beside the Mike Jones KO?
Randall Bailey: Frankie Figueroa, Demetrius Ceballos, Jackson Bonsu. Theres too many.
Real Combat Media: How far along in your amateur career did realize you had power?
Randall Bailey:  Always. First day in gym and the 2nd day I was sparring guys that had fights an I was banging them out the 2nd day in the gym.
Real Combat Media: So from there it was a matter of perfecting a style with that power.
Randall Bailey: Yup.I use to watch Felix Trinidad tapes day and night.
Real Combat Media: Was he your main influence for your current style?
Randall Bailey: Nah. My style in the beginning of my career was. Now I try to use my legs early an box to get guys to come at me so I can use my jab to level them.
Real Combat Media: I see, well hopefully it'll bring another KO for "KO" and set you up for maybe one more big fight. Thank you for your time.
Randall Bailey: Thank you. Anytime!!!
FOLLOW US ON TWITTER: @REALCOMBATMEDIA
LIKE US ON FACEBOOK: REALCOMBATMEDIA
FOLLOW US ON INSTAGRAM : REALCOMBATMEDIA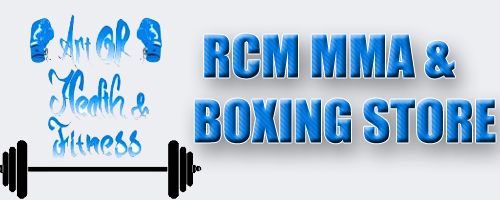 CHECK OUT OUR QUALITY SPONSORED PRODUCTS
NUTRIENT RICH HEMP PLANT PROTEIN
IMPROVE BRAIN FUNCTION WITH 'ALPHA BRAIN'
IMPROVE YOUR ENERGY WITH SHROOMTECH
INCREASE ENDURANCE WITH THE CARDIO MASK
INCREASE YOUR STRENGTH WITH T-PLUS
COMMENTS
COMMENTS