GGG Breaks Down Willie Monroe Jr. and Stops Him in Six, Retains Middleweight Crown
By Robert Brizel, Head Real Combat Media Boxing Correspondent
Los Angeles, CA (May 17th, 2015)– Gennady Golovkin's corner wanted to get some rounds in the main event of a six bout boxing card at The Forum in Inglewood, California, televised on HBO, for the World Middleweight championship, on Saturday evening, May 16, 2015. They got six rounds and more from southpaw challenger Willie Monroe Jr. The first minute of the first round started well for Monroe, who showed a fast jab and superior movement. However, GGG slowed the pace in the next two minutes by cutting off the ring and outworking Monroe.
In round two, Monroe made the mistake of stopping his movement, and got caught along the ropes where GGG fired power shots at distance range. Monroe got knocked down twice but survived the round. Monroe changed his game plan in rounds three, four, and five, combining superior movement with an inside attack in center ring, trading evenly with Golovkin and eventually outworking him at close range. GGG was unable to get outside to fire his straight power shots, prompting trainer Abel Sanchez in the corner to tell him to stop fighting Monroe's fight and to get his power shots in the way he was supposed to.
As round six began, GGG caught a sloppy Monroe off guard not moving along the ropes, knocking him down a third time. A groggy Monroe took the count on his knees, and barely beat the ten count. Referee Jack Reiss sincerely wanted to give Monroe another chance and tried to do so. Monroe did not respond, appearing done, so the bout was ended on a TKO.
Golovkin rose to 33-0, 30 knockouts, Los Angeles, California. Monroe, who won the 2014 middleweight Boxcino tournament in Verona, New York, and who held the WBA-NABA and WBO-NABO middleweight regional titles, fell to 19-2 with six knockouts, Ithaca, New York. Monroe is the son of super middleweight Willie Monroe, who compiled a 24-4-2 record with 17 knockouts between 1985 and 2000, and the grandnephew of middleweight contender Willie 'The Worm' Monroe, who beat Marvelous Marvin Hagler, who compiled a 39-10-1 record with 26 knockouts between 1969 and 1981.
Result: Gennady Golovkin TKO 6 Willie Monroe Jr., Middleweights (0:45)
Golovkin retains WBA, IBO, and WBC World Middleweight titles. Referee: Jack Reiss.
Ringside Officials: Mauricio Sulaiman (WBC), Ed Levine (IBO), Gilberto Mendoza (WBA)
Forum, Inglewood, California Undercard, May 16, 2015
Roman Gonzalez TKO 2 Edgar Sosa, Flyweights (2:37)
Gonzalez, now 43-0 with 37 knockouts, retains WBC World Flyweight title. Coming forward Gonzalez knocked down Sosa three times with power shots to head in round two.
Ivan Morales KO 8 Danny Flores, Bantamweights (0:47)
Tijuana Mexico southpaw super flyweight contender Morales now 28-0.
Pedro Duran KO 6 Daniel Perales, Super Featherweights (2:50)
California super featherweight prospect Duran is now 11-0 with eight knockouts.
Seniesa Estrada Win 6 Carly Batey, Female Super Flyweights
Scoring: 58-55, 58-55, 57-56 for Estrada, coming back after 14 month layoff.
Ruslan Madiev KO 2 Julio Sanchez, Super Lightweights (0:21)
Second knockout win in California in two weeks for 5-0 Kazakhstan prospect Madiev.
By Chris Alexander, Real Combat Media LA/Nevada Boxing Video Reporter- Ringside
Los Angeles, CA (May 17th, 2015)– Gennady Golovkin improved his record to 33-0( 30 Kos)  Saturday in Inglewood California In front of 12,000 in attendance. Gennady stopped Willie Monroe Jr (19-2, 6 Ko 's) of Rochester New York in the 6 round by retired fighter. "My legs were weak I couldn't balance my legs" said Monroe after the fight. Golovkin knocked Monroe down three times before he landed the death blow to Monroe in the sixth. Golovkin told Max Kellerman after the bout "I let him back in the fight to give the fans their money's worth" Golovkin says he could've finished the fight by the second round.
After the fight I asked Monroe what was next for him and he simply replied "I plan to relax with my family and eat some soul food here in LA" Golovkin left to his hotel directly after the press conference and mentioned he wanted to fly back home and enjoy some relaxation.
FOLLOW US ON TWITTER: @REALCOMBATMEDIA
LIKE US ON FACEBOOK: REALCOMBATMEDIA
FOLLOW US ON INSTAGRAM : REALCOMBATMEDIA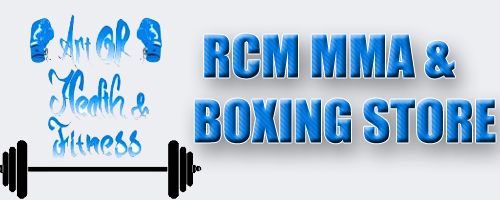 CHECK OUT OUR QUALITY SPONSORED PRODUCTS
NUTRIENT RICH HEMP PLANT PROTEIN
IMPROVE BRAIN FUNCTION WITH 'ALPHA BRAIN'
IMPROVE YOUR ENERGY WITH SHROOMTECH
INCREASE ENDURANCE WITH THE CARDIO MASK
INCREASE YOUR STRENGTH WITH T-PLUS
COMMENTS
COMMENTS