PRO BOXER LEE "EL TIGRE" ORTEGA INKS DEALS WITH BOXERS
By Pattee Mak, Real Combat Media New England Boxing Correspondent
Professional Boxer Lee "El Tigre" Ortega (5-2-0, 2 Ko's) of Manchester, Connecticut has a new title under his belt. He just recently signed "Jabbin" Joe Wilson (3-2-0) of Hartford, Connecticut and Douglas Okola (24-9-0) from Vegas both to a management deal. Ortega started his pro career in 2000 and his last bout was in May, 2012. He is currently a successful business owner who owns and operates Team LeesTribe Automotive LLC in Connecticut. He's hungry and very motivated in his newest endeavor.
Pattee Mak: You presently have a successful business, you hardly ever slow down and you haven't been in the squared circle since 2012. What made you decide to change titles from pro boxer to manager?
Ortega: I saw the b.s. that was going on with managers. They just got money but not the experience. I think I'm very successful cause I'm coming from the fighting line to the management and I know how to make it grow.
Pattee Mak: Let's talk about Jabbin Joe. He just fought at Twin River Casino on a CES undercard recently. During round 3, right before the bell rang to end the round, his corner threw in the towel when he went up against Nick "Nice" DeLomba (7-0-0). You were present at that fight but that particular bout was contracted prior to the both of you the signing your management deal. After watching the match what were your thoughts on his performance and any second thoughts on your contract together?
Ortega: No second thoughts on the contract. I know he has great potential. He's a hungry fighter and I'm going to make improvements and make him better. He's not a banger, he's a boxer. Anybody can bang with another fighter but not everyone can get in the ring and out box another fighter and Joe is a boxer.
Pattee Mak: Would you have of matched up Wilson and DeLomba against each other?
Ortega: Yes he was ready but he got hit with a good body shot. The night wasn't for him. He got caught good and it just stuck with him. But they [the corner] should have never thrown in the towel especially at 2 minutes and 59 seconds, with only one second left of the round.
Pattee Mak: In the past there has been some chatter about a matchup between Wilson and Jimmy Williams (9-0-0) from Connecticut. Is this something that we can see in the future?
Ortega: Yes most definitely.
Pattee Mak: Besides Jabbin Joe, you now haveDouglas Okola [24-9-0].
Ortega:Yes that is correct.
Pattee Mak: Can you tell me about the details of the contracts?
Ortega: Wilson and Okola will both have a 3 year management deal and I'm going to keep both of them busy as much as I can.
Pattee Mak: How did these meeting of minds come about?
Ortega: I went to ROC gym a few times and I saw Joey working and I liked how he moved and I saw a lot of talent and I contacted Paul [Cichon] to see if he's not working with him and that I'm interested because I knew it was his fighter. He built him. He gave me the green light cause he's working on Mikey[Mykquan "Mr. Hollywood" Williams (amateur fighter)] now. So I met with Joe and we took it from there. A week later and he's mine.
Doug contacted me once he found out that I was managing fighters and he asked if I could give him a shot. And I agreed and wesigned. He knew me from the boxing world. Everybody knows each other. He knew me from my fight days. We sparred a few times when I was getting ready for my fight and he gave me good work, so I'm interested in him too.
Pattee Mak: Will we ever see you back in the ring with boxing gloves on?
Ortega: To tell you the truth every time I walk in the gym I do miss it a lot. I cannot say I won't drink from that water again.
Pattee Mak: Well since I've never seen you fight, I'll be looking forward to it.
Pattee Mak: What makes you stand out from other boxing managers that you are competing with in the New England area?
Ortega: I'm a fighter and I'm coming from a fight game so I know what a fighter needs. I want to do for my fighters what I expected my managers to do for me. Which is to push them to that next level.
Pattee Mak: So why are you doing this?
Ortega: Cause it's in my blood and I love it. Coming from my father's side to my brother's side to me. Due to me being so busy with my business, I had to hang up the gloves and me being in the management side and when I turn my seeds [children] pro, I'll manage their career.
Pattee Mak: Managing a fighter isn't always easy. Fighters need to train, eat correctly, get enough sleep etc etc. Will you be involved in their lives to make sure they are on the right path?
Ortega: Every fighter needs to have his own discipline or if you want to go somewhere in the fight game but I will give each one the best guidance, the best matches, good training and help them in any way I can. Even if that means me getting in the ring and spar with each one.
Pattee Mak: I'm excited for you. You seem very eager to become the best manager you can be. One role of a manager is to move their fighter in the right direction. Do you have anyone else on Team Ortega to do just that?
Ortega: I have an advisor, Rob Lee Velez. He's the best trainer I ever had in my boxing career.
Pattee Mak: Would you be willing to sign someone once they turn pro if you knew that you could mold him/her in the right direction?
Ortega: Of course. I want to build a stable of young, hungry fighters.
Pattee Mak: Real quick, why haven't you fought since 2012?
Ortega: Focusing on my business. My car dealership. That's pretty much it and my body shop. I wanted to start my own business and I like working for myself and not for no body. Having my own and not for NO BODY.
Pattee Mak: I know we are pressed for time but I recently found out that you just scored Mike "The Machine" Oliver under contract also. But I'm going to save that interview for a piece all of its own.
Ortega: Sounds good. Just tell me when.
Pattee Mak: How can someone get a hold of you for further contact?
Ortega: 860-461-4558 or email me at teamleestribe@gmail.com .
Pattee Mak: Thank you so much for taking the time to do this interview. I wish you, your fighters and your team the best of luck.
Ortega: Thank you.
FOLLOW US ON TWITTER: @REALCOMBATMEDIA
LIKE US ON FACEBOOK: REALCOMBATMEDIA
FOLLOW US ON INSTAGRAM : REALCOMBATMEDIA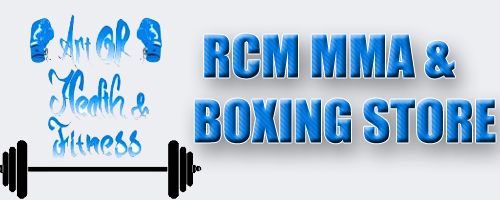 CHECK OUT OUR QUALITY SPONSORED PRODUCTS
NUTRIENT RICH HEMP PLANT PROTEIN
IMPROVE BRAIN FUNCTION WITH 'ALPHA BRAIN'
IMPROVE YOUR ENERGY WITH SHROOMTECH
INCREASE ENDURANCE WITH THE CARDIO MASK
INCREASE YOUR STRENGTH WITH T-PLUS
COMMENTS
COMMENTS