Riddick Big Daddy Bowe Interview: Seeks Third Heavyweight Title
By Robert Brizel, Head Real Combat Media Boxing Correspondent
In an exclusive interview, former World Heavyweight champ Riddick 'Big Daddy' Bowe, 46, who has been retired from the ring for eight years,announced his intention to make a comeback to make a final run at winning the World Heavyweight title for a third time in 2015. Bowe has held the major belts, the WBC, WBA, WBO, and IBF versions of the World Heavyweight title, at one time or another during his career. Bowe was inducted into the International Boxing Hall of Fame in 2015. That dream realized, Riddick Bowe is free to pursue one more dream: winning the heavyweight title for the third time. History notes the late Floyd Paterson (against Sonny Liston and Muhammad Ali) and Muhammad Ali (against Larry Holmes) failed to win the heavyweight title a third time.
After winning two bouts by disqualification over Andrew Golota in 1996, Bowe seemingly retired from boxing in 1996. He served 18 months in prison after a domestic incident with his then estranged wife Judy and their five children in 1998 (nobody was hurt). Today Bowe is happily married for fifteen years to his second wife Terry, and has a nine year old daughter, Morgan. Bowe is considering a move back to the New York City area in the future, where he grew up, and where his career began in Brooklyn.
Real Combat Media: "Champ, where are you living now? What have you been up to?"
Riddick Bowe: "I have lived in Fort Washington, Maryland, for 27 years. I love Fort Washington. I am happily married to my current wife for 15 years. I have a nine year old daughter. I watched the Barclays Center boxing card in Brooklyn at home. I thought Lamont Peterson punched Danny Garcia hard and often enough. I though Peterson deserved the 12 round decision over Garcia. I did not agree with that decision for Garcia. I do not always agree with the judges. I also thought Peter Quillin won his 12 round middleweight bout with Andy Lee, although I think Andy did very well for himself too. I don't understand these judges. What fights they were watching at ringside? I don't always agree with these judges today." Quillin versus Lee was scored as a 12 round draw.
Real Combat Media: "As heavyweight champion, you have a recent win over every opponent you have fought, all 43 of them. You last bout-and win-was in 2008 in Germany. Only Rocky Marciano at 49-0 beat every opponent he fought in the heavyweight division. Any bout offers since your last bout in 2008? Or did you want to wait until after your induction into the Hall of Fame earlier this year?"
Riddick Bowe: "Over the years, I have received offers (to fight again or promote me), but I have not taken them. At this time, I would like to make a final comeback attempt, to try to win the world heavyweight title for the third time. I would like to try. I'll see how it goes."
Real Combat Media: "Is there any fighter out there today you would like to fight?"
Riddick Bowe: "I would like to fight Deontay Wilder or Wladimir Klitschko."
Real Combat Media: "Why do want to fight Deontay Wilder?"
Riddick Bowe: "Wilder is a little taller than me. Over the years, I have knocked out guys who were taller than me. I think Wilder is a good fighter as well. He reminds me of my jab, and my movement. His trainer is Mark Breland. Mark Breland and I were both trained by the late George Washington out of Bed-Stuyvesant Brooklyn where I grew up. Now Mark Breland is training Wilder. It's our technique Wilder is using, but mine is much better."
Real Combat Media: "So you think your style and Wilder's style are a lot alike because of the Mark Breland common denominator?"
Riddick Bowe: "Absolutely."
Real Combat Media: "What is your current situation, in terms of your condition?"
Riddick Bowe: "I'm not in the gym. I weigh 290 pounds. My total health is fine. What's most important is that I am in great physical and emotional shape. I can go back into training anytime."
Real Combat Media: "For a world championship bout, your fight weight was as low as 220 pounds. Would you want to go down to at least 240 pounds if you fought in a championship bout again?"
Riddick Bowe: "Exactly."
Real Combat Media: "Would you start your comeback with a tune up bouts, like George Foreman did, to gradually work your weigh down?"
Riddick Bowe: "Absolutely. I can train close to home, or away from home, it doesn't make a difference. I would not say a few tune up bouts and then a big money fight. I can be ready to fight in three months, not like the eight years in the gym Donavan Ruddock took before winning his comeback in Canada recently. Razor Ruddock and Virgil Hill, they both recently won their comebacks at age 51, and they are much older than me. I would take each day as it comes in my comeback, see how I do, and see how it goes. No hurry. I would see how I progress (in my comeback attempt), evaluate my gym progress as it happens, and see where I am."
Real Combat Media: "Your ex-manager Rock Newman caused you to go to court with him, and adversely affected your career. You subsequently made your peace with Newman. Are you in touch with Newman anymore? He did a lot of damage to your career, as you saw it."
Riddick Bowe: "That's an understatement. All he did was take my money. Me in touch with Rock Newman now? Absolutely not. I have nothing to do with Newman. I was done with him a long time ago.I wish you could make people understand many of the things said about me at the time Newman was involved with me were not true. So far as Newman is concerned, I'm long over that (part of my career and my life)."
Real Combat Media: "How do you support yourself?"
Riddick Bowe: "I do public appearances and endorsements, and autograph signings. I would also like to work as an amateur and professional boxing trainer in the near future."
Real Combat Media: "Why did you take the super heavyweight Muay Thai world championship fight in Thailand a couple of years ago in 2013 against Levgen Golovkin? Was it for the money?"
Riddick Bowe: "No. I wanted to fight for the Muay Thai world super heavyweight championship. I trained hard in Muay Thai. At the time, I had nothing else to do."
Real Combat Media: "MMA and Muay Thai are completely different sports from boxing?"
Riddick Bowe: "Exactly."
Real Combat Media: "Why do you feel, even after all of this time, you can beat Wladimir Klitschko is a world heavyweight championship bout?"
Riddick Bowe: "Wladimir and I have been talking about this possible bout from time to time. I have a bit more experience, in terms of the way I fight. I know how he fights, his opponents are not taking the fight to him, and lack the skill to outwork him, or the power to outmuscle him. I'm different. With me, Wladimir is not just going to stick his jab in my face. I'm going to throw my right hand in rapid counter, and I'll make him pay for that. I would love to fight Wladimir because he is the recognized world heavyweight champion. I am the man to beat him. The way Wladimir fights, the guys he's fighting are fighting him like amateurs. He beats them by style. Nobody knows how to fight Wladimir. Heavyweights like Bryan Jennings are too small, they cannot compete with him. I know what I have to to beat him."
Real Combat Media: "Any other thoughts?
Riddick Bowe: "Once I start training again, I don't say the road will be easy. The weight will come off. Give me three months on Monday, and I will be ready. My life today is completely different than it was years ago. I love my wife Terry. We do everything together. She's my partner. She's my right hand. She's my best friend. My life is good now. I know myself now. To me, that's more important than anything else. In the future, I would love to be a trainer, working with the young kids, amateur, Olympic hopefuls, teaching the sport of boxing, something I do best. The Riddick Bowe Boxing Association, that's what I'll call my gym, when I open it one day."

FOLLOW US ON TWITTER: @REALCOMBATMEDIA
LIKE US ON FACEBOOK: REALCOMBATMEDIA
FOLLOW US ON INSTAGRAM : REALCOMBATMEDIA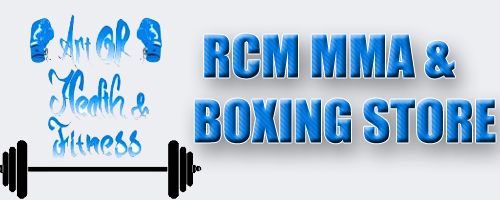 CHECK OUT OUR QUALITY SPONSORED PRODUCTS
NUTRIENT RICH HEMP PLANT PROTEIN
IMPROVE BRAIN FUNCTION WITH 'ALPHA BRAIN'
IMPROVE YOUR ENERGY WITH SHROOMTECH
INCREASE ENDURANCE WITH THE CARDIO MASK
INCREASE YOUR STRENGTH WITH T-PLUS
COMMENTS
COMMENTS