DANNY GARCIA VS. LAMONT PETERSON & PETER QUILLIN VS. ANDY LEE RESULTS
By Eliezer Garcia, NY/NJ Boxing Correspondent- Ringside
Brooklyn, NY (April 12, 2015)– The bout opened up to a slow pace, as it appeared Lamon Peterson's (33-3-1-17 Kos) game plan was to move and box, while Danny tried to cut the ring off. The 5th round picked up as both fighters began to exchange a little. Danny Garcia (30-0, 17 KOs) landed a flush right that might of won him the round. The fight began to heat up after the 8th round. Peterson continued his stick and move style until all of a sudden the script flipped. The last minutes of the 8th and 9th round Peterson pressured Danny and had him against the ropes, where he was able to get away with combinations. Garcia and Peterson gave us probably their best in championship rounds. Both fighters engaged and the fans here at Barclays Center roared with excitement. The rounds were very hard to score due to the fact that both men had their moments in each round. The judges scorecards read: 114-114, 115-113, 115-113 in favor of still undefeated Danny Garcia by majority decision.
Danny Garcia: " that was a war, that's what the fans wanna see. He did a good job I did too. He was moving a lot and I thought it was edgy , it was close not gonna lie. I have to move up in weight its affecting my performance."
Angel Garcia:" I don't know what that judge was thinking having it a draw. You can't win running. Yes 147 seems the like the plan right now."
Andy Lee vs. Peter Quillin was the co main event.  In the opening round, Quillin surprised Andy Lee with a shocking right hand that drop Lee on the canvas. Towards the final seconds of the first a left hook knocked Lee down for a second time but was saved by the bell. Another knockdown came in the third from Kid Chocolate with a straight right to the body. However, in the 7th round, Lee landed a right hook that sent Kid Chocolate to the canvas and the fight started to become dramatic. Although the fight was a non title fight, due to the fact that Peter Quillin was unable to make the 160 pound weight limit, the fans got their moneys worth. The official judges scorecard read  115-112 Lee , 115-112 Quillin and the final card read 113-113 as a draw.
Prospect of the night Errol Spence is a new up and coming fighter to Premier Championship Boxing with a record of 15-0, 12 Kos. Errol took his biggest challenge on this night taking on Samuel Vargas with a record of 20-1-1 17 KOs. The bout was stopped at 1.45 of round 4 with Spence winning by TKO.
T STREET CONTROVERSY VIDEO RECAP
VIDEO HIGHLIGHTS
FOLLOW US ON TWITTER: @REALCOMBATMEDIA
LIKE US ON FACEBOOK: REALCOMBATMEDIA
FOLLOW US ON INSTAGRAM : REALCOMBATMEDIA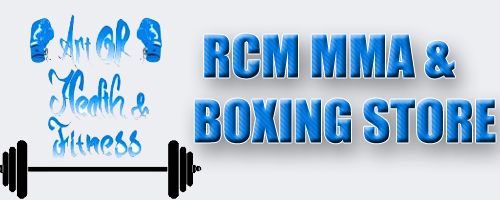 CHECK OUT OUR QUALITY SPONSORED PRODUCTS
NUTRIENT RICH HEMP PLANT PROTEIN
IMPROVE BRAIN FUNCTION WITH 'ALPHA BRAIN'
IMPROVE YOUR ENERGY WITH SHROOMTECH
INCREASE ENDURANCE WITH THE CARDIO MASK
INCREASE YOUR STRENGTH WITH T-PLUS
COMMENTS
COMMENTS