Is Maidana a live underdog Cinco De Mayweather weekend?
By Nick Bellafatto, RCM Boxing Correspondent
Las Vegas, NV (May 2, 2014)– It's nearly Cinco De Mayo weekend which for boxing fans has become synonymous with the sport's pound-for-pound best Floyd "Money" Mayweather Jr. (45-0, 26 KO's) taking center stage yet again at the MGM Grand in Las Vegas, Nevada. And when the bell rings this Saturday night in what is a unification match between two welterweight champions, across the ring will be a formidable and live underdog in the form of hard hitting Argentinian Marcos "El Chino" Maidana (35-3, 31 KO's). Live from the perspective that within Maidana's fists resides the power to inflict marked if not heavy damage, to at best lift an entire country by unseating the man atop the food chain.
With something to say about it of course is the incessant one, who dedicated to his craft like no other has decimated the competition as of late to prove many wrong including myself who thought one or another fighter would be up to the challenge. And it's that dedication that allows Floyd to reign supreme, to with the ultimate set of skills accomplish things in a myriad of ways, one way as professed by Team Mayweather being to come fight night allow "Money" to remain in the pocket to in essence beat the Argentine slugger at his own game.
In this scenario Floyd would look to land in between Maidana's wide arcing shots to with inside hooks, uppercuts, and short right hands land first to render moot anything his counterpart can muster. On the other hand if Floyd finds close quarters too rough, his ring generalship par excellence affords him the option to pot-shot and then elude what is likely to be an all-out aggressor. Come what may it's assumed Floyd will dominate the action en-route to what many suspect will be a wide-margin points victory. That's because save for a fight finishing body blow exacted upon Maidana, Mayweather Jr. frail hands and all is not likely to net any type of stoppage.
It's short of such a stoppage combined with a potential knockout on the other end that provides the most intrigue, so that in what is a genuine clash of styles the Argentine kayo artist will be granted a length of time to implement against the tactically minded Floyd what should be an unmistakable game plan. That's to say "El Chino" if smart will neither box the master of technicians as did "Canelo" Alvarez, an exercise in futility bordering on humiliation, nor will he reminiscent of Robert Guerrero hesitate to press the attack.
Instead, the cool, calm, and collected country boy will endeavor to mete out the type of punishment as that recently visited upon Mayweather protégé Adrien Broner, this in an effort to finish Floyd before the limit. The perfect strategy in my opinion as well as that of Maidana trainer Robert Garcia of which many say will play right into the hands of Mayweather. Perhaps the case, but does Maidana have a choice?
Realistically "El Chino's" not going to win from a distance, neither will he triumph in a battle that pits one methodological approach against another. Rather what's going to turn the trick for Marcos is constant unrelenting pressure from the opening bell onwards, banging the body obsessively to include the arms and anything else connected to Floyd. The aim here would be to break down Jr.'s  defense in hopes of creating an opening for the heavy artillery. Short of this it's imperative Maidana slow Floyd down in an effort to reduce him to a level where the possibility of being competitive exists. Of course previous stamina issues related to Marcos must not resurface, otherwise an already arduous task will be made all the more difficult against boxing's premier figure who's ability to strip an opponent bare is perhaps unmatched.
Then there's what makes Maidana a live underdog aside from his obvious power, that being the Argentinian's shifty, unconventional, and quite awkward ways, not often in the line of fire when delivering blows the trajectory and timing of which are quite varied. Add to this the fact that "El Chino" switches to southpaw regularly and with added head and upper body movement under the direction of Robert Garcia these attributes in tandem could prove meddlesome if not turn out to be game changers.
Could a man who shows no signs of being overwhelmed by the moment overcome the odds to land a shot upon another who's chin doesn't match his ring skills, or will the master craftsman as advertised take his time to pick the foreigner apart? There are currently more questions than answers but for Maidana what is clear is that time itself is the enemy. For if given time Floyd can size him up, execute a variety of options, to then make strategic adjustments in a blink so that Marcos Maidana cannot so much as linger during what is the opportunity of a lifetime.
"The Moment," Mayweather vs. Maidana is a 12-round world championship unification bout with both Mayweather's WBC and Maidana's WBA 147-pound title belts up for grabs, to be telecast on Showtime Pay-Per-View starting at 9pm ET/6pm PT. This is the third fight of Mayweather's lucrative multi-fight deal with Showtime Networks Inc., to  feature in the co-main event Amir Khan taking on Luis Collazo in a 12-round bout for the vacant WBC silver welterweight title, while undercard action will see junior welterweight Adrien Broner clash with Carlos Molina, finally wrapping up with Mayweather promoted J'Leon Love going at it with super middleweight Marco Antonio Periban.
FOLLOW US ON TWITTER: @REALCOMBATMEDIA
LIKE US ON FACEBOOK: REALCOMBATMEDIA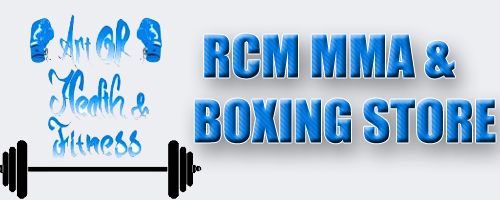 CHECK OUT OUR QUALITY SPONSORED PRODUCTS
NUTRIENT RICH HEMP PLANT PROTEIN
IMPROVE BRAIN FUNCTION WITH 'ALPHA BRAIN'
IMPROVE YOUR ENERGY WITH SHROOMTECH
INCREASE ENDURANCE WITH THE CARDIO MASK
INCREASE YOUR STRENGTH WITH T-PLUS
COMMENTS
COMMENTS