Miesha Tate RCM Interview
By Zach Heim, RCM MMA Correspondent
I was able to chat with Miesha Tate at a POP CON event on April 5th in Evansville, In.  I did not have a lot of time with her but we did talk about her pro debut that happened in Evansville at Hook N Shoot with is a promotion ran by former UFC ring announcer Jeff Osborne.  We also talked about her experience coaching the Ultimate Fighter, her training, and her upcoming fight with Liz Carmouche, that will take place on the UFC FOX card April 19th live from Orlando, FL.
Heim:You started you pro career here in Evansville.  Is that the tournament that you lost to Kaitlin Young, who went on to win the tournament and went on to face Gina Carano in Elite XC?
Tate:Yes, I made it to the semifinals. I won my first fight, and that was against Jan Finny.  We went a round more than we were supposed to so we went four rounds. They chose me as the winner and I went onto face Kaitlin Young and I lost at that point.
Heim:She caught you with a head kick is that right?
Tate:Yeah, I was so physically exhausted at that point because I cut a lot of weight and I didn't know a lot about cutting weight at that point. I was heavier, I had a thyroid problem that I wasn't aware of so even though I was dieting and trying to get my weight down, I wasn't doing it the correct way for a person with a thyroid problem.  It was shortly after that, that I found out that I needed medication to help with that.  I took medicine for my thyroid for a few months after that, then I started to really research thyroidism.  My thyroid was a little slow that's why I couldn't get the weight off very well.  I researched like I said and I began dieting properly and even changed my workout regimen to kind of cater to thyroid problems.  I got myself off the medication and I haven't had a problem with it since.  At that time, I was cutting a lot of weight to get down to 135. Like I said we went three rounds with Jan Finny and they were undecided on who won so we went another round.  Then like 20 minutes later I was fighting again.  So I was just exhausted. Kaitlin had a fight with a girl that had little to no experience, she won in 18 seconds.  So she was essentially she was fresh.
Heim: You are on a two fight skid right now, have you changed anything in your training?  I saw that you are at Xtreme Couture now.
Tate:Yeah, I was at Xtreme Couture for my last fight.  I feel like it is a really good fit, it was just my first camp there.  So there were a lot of adjustments to be done.  This camp I just feel like I'm more settled in, I'm more familiar with the coaches and my training partners.  I just feel more at home.   I haven't changed anything to much as far as what I'm doing in training, I just feel more at home.
Heim: You are fighting Liz Carmouche next, do you things in her game that you plan to pick apart?
Tate: She is strong, she is mentally and physically, and she is really durable.   So she's not easy to put away, but still nobody in the UFC is easy to put away.  I think stylistically I match up with her really well, and I do think there are a number of ways that I can exploit some holes in her game.  I'm not going to limit myself to just one.  I'm just going to take the win however it comes.  You can't entirely plan those things out.
Heim:I think your rivalry between you and Ronda was good for women's mma and took it to the next level.  Do you think it helped women's mma?
Tate: Overall I think it was good for women's mma for Ronda and I to have such a strong rivalry, because it got women's mma more noticed.  So more people were paying attention, if for nothing else the drama of it at first.  Then when they tune in and see that our fighting skill set is just as high level as the rivalry, just as intense as the rivalry.  Then a lot of people became fans of women's mma.
Heim: How was it being a coach on the Ultimate Fighter?  Was it hard to keep the fighter's heads on straight?  They are locked in the house with no TV, nothing besides a bunch of liquor right?
Tate: Right, the fighters are in a total different world, and a different mental state when they are in the house.  Some people adjust to that kind of stress better than others.  I'd say that people that are more independent, that don't miss their families as much when they are away from they, or maybe they are just use to traveling.  They are just a little bit more reserved in themselves, they aren't real social, and I'd say they do better in the house then other that really start to get emotional.  They miss their wives, they miss their husbands, and they miss their kids, their parents.  That kind of like feeling so alone, there are so many X factors when you get in the house.  Honestly it not really a true testament of necessarily who is the best fighter, but also who sustains the least injury's before the next fight, and who gets what match up.  So many things can change inside the house.  So an important part of being a coach there is trying to keep it as even keel as you can, and give them some normality while you can, and try to provide a shoulder to lean on, or some mental strength, or a little piece of advice they can cling to before they go to sleep each night, and just remind them why they are there.
I cut the interview a little short because Miesha got a rush of fans wanting pictures and autographs. The proceeds of the event went to soldiers and their families.  It was great that Miesha took the time out of training to help such a great cause, when she has a big fight coming up in two weeks.  Be sure you tune in to watch Miesha take on Liz Carmouche on April 19th on FOX TV.  You can follow Miesha on Twitter @ MieshaTate and you can follow Zach Heim on Twitter as well @Zheim82.
FOLLOW US ON TWITTER: @REALCOMBATMEDIA
LIKE US ON FACEBOOK: REALCOMBATMEDIA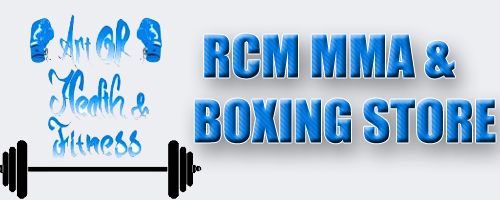 CHECK OUT OUR QUALITY SPONSORED PRODUCTS
NUTRIENT RICH HEMP PLANT PROTEIN
IMPROVE BRAIN FUNCTION WITH 'ALPHA BRAIN'
IMPROVE YOUR ENERGY WITH SHROOMTECH
INCREASE ENDURANCE WITH THE CARDIO MASK
INCREASE YOUR STRENGTH WITH T-PLUS
COMMENTS
COMMENTS