The following are quotes from the participants and notes from the 
Thursday, Jan. 16th, 2014
 pep rally to promote "CES MMA XX," scheduled for 
Friday, Jan. 24th, 2014
 at Twin River Casino in Lincoln, R.I.
Tickets
are available online at 
www.cesmma.com
 and 
www.ticketmaster.com
.
Shaun Marmas, 5-5-1 (1 KO)
On moving down to 135 pounds for his upcoming fight against Matt Doherty: 
"It was just at 145 I don't really cut much and guys are cutting more and more. It's more of a business decision, making the smarter move, and bumping up my training, bringing basically a whole new camp for this fight and pushing it. I think I'll definitely be stronger. At 145, expect for like, my very last fight, I didn't feel like the guys were stronger than me. I felt like I could stand with them. I've got the reach advantage and I feel I'll be stronger than most guys at 135. I feel this is the best move for me. I'm ready to make an impact and make my name at 135."
CES MMA featherweight champ Rob Font, 8-1-1 (2 KOs)
On his outlook for 2014 as he prepares to face New Jersey's Ahsan Abdullah: 
"I'm definitely trying to forget about 2013 and come into 2014 taking names and collecting bodies, pretty much. I'm here to win and fight. I definitely want to fight bigger and better fighters in 2014. This next fight, he's definitely a tough fighter. He has a real aggressive style. Comes forward, comes from a great camp. The guy's driving from New York, so you know he's trying to take that long ride home with an 'L' so he's going to bring the fight. I think he has a perfect style for me. He's coming forward, and I'm a better counter-puncher than coming forward, so, pretty much, I'm going to catch him coming in."
Dinis Paiva Jr., 3-5 (1 KO)
On trying to rebound from a tough finish in 2013: 
"I'm coming off two losses and I want to come out with a real strong win this year. I think it's going to be a good year. I'm training out of CCFA now. Got a great group of guys I'm working with up there. The camaraderie's tight, the brotherhood's tight, and I'm definitely feel I'm on my 'A' game and the best I've ever been. There are always different variables in this sport. Going into the cage, you can lose at any moment, so it's hard to tell. I feel good, I feel confident, I feel headstrong, and I've got a good camp backing me up. It's definitely a good thing."
Andre Soukhamthath, 7-1 (4 KOs)
On his upcoming bout with Kin Moy and his new training camp in Florida: 
"I'm on the card with a lot of my friends and I probably, have, on paper, the toughest test so far, going against an undefeated fighter. Real explosive, real fast. He's definitely no slouch. You're going to win some and lose some, so I just want to go in there and perform. That's what I'm focused on, because if you put too much pressure on yourself you can't perform to your abilities. I just go in there and do my thing. That's what I train for. I definitely feel like I'm a lot stronger. I'm going with a lot of tough guys, a lot of high-level guys. In order to beat me, you're going to have to take my soul away. "
Todd Chattelle, 12-9 (9 KOs)
On his faith in God and the role it plays in his career: 
"if I didn't have faith I'd be like, 'Whatever. I'm done. There's no point in this,' but 20, 30 years from now, no matter how well I do, I'll be   60, 70 years old, even 40 and 50 years from now, if we're still around, God willing, we're talking to some kid at the bar or the club and we're like, 'I used to be tough! I used to be No. 1 in New England!' which I was, and then they're going to be like, 'Yeah, right. Whatever, old man,' so all this isn't going to matter. What's going to matter is the memories I put together and being a good man for my family and whoever else, any brother or sister out there who wants to come to me and ask my advice. I can give them God, hopefully."
NOTES
: "CES MMA XX" is CES MMA's 21st show since its inception in 2010. … 
Todd Chattelle
 will be featured on a CES MMA card for the 10th time in his career, the most among any fighter in promotion history … 
Andre Soukhamthath
 is CES MMA's winningest fighter with seven victories under the promotion's guidance … Both Soukhamthath and 
Rob Font
 have won seven consecutive bouts. … Heavyweight 
John Johnston
, who will be featured on the undercard, has won each of his four bouts by knockout. … 
Shaun Marmas
 has alternated wins and losses in each of his last four fights. … 
Ahsan Abdullah
, who is facing Font on Jan. 24th, will be making his third appearance for CES. He is 1-1 in his previous two bouts with the promotion. … Chattelle's opponent, 
Shedrick Goodridge
, is also 1-1 with CES and will be making his third appearance with the promotion.
FOLLOW US ON TWITTER: @REALCOMBATMEDIA
LIKE US ON FACEBOOK: REALCOMBATMEDIA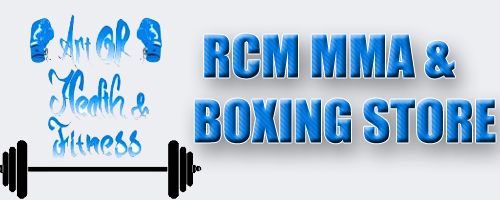 COMMENTS
COMMENTS