Boxing Radio Episode #27" src="http://realcombatmedia.com/wp-content/uploads/2013/09/RCM-Boxing-Radio-Episode-27-1024x768.jpg" width="478" height="522" />
REAL COMBAT MEDIA BOXING RADIO EPISODE #27
HOST: KRYSTI ROSARIO
Twitter: @Bxingirl
CO HOST: RICHARD 'THE BOXING PROPHET' SOLOMON
Twitter: @boxingprophet68
PANEL HOST: CLARENCE O. NIXON Jr.
Roselle Park, NJ (September 3rd, 2013)– Real Combat Media Boxing Radio returns with a packed show for episode 27. Our host is Krysti Rosario of Los Angeles,CA, who is a former national amateur boxing champ. Krysti is also a current AIBA referee, judge and is a college boxing trainer. Richard 'The Boxing Prophet' Solomon the popular noxing radio personality will be our co host.  Clarence O. Nixon Jr. from Washington D.C. will be joining us as our Panel Host.
Our first guest will be Delvin Rodriguez. Delvin has been one of the best 154lbs for quite some time. We will be talking to Devon about his career and his next fight against Miguel Cotto.
Our next guest is undefeated prospect Miguel Flores from Houston, Tx. Miguel will be talking about his career and what is in store for his future.
Our topics for this show will be Canelo vs. Mayweather All Access episodes 1 & 2 recap. We will talk about a possible rematch of Abner Mares and Jhonny Gonzalez. We will preview Seth Mitchell vs. Chris Arreola and preview Ricky Burns vs. Raymundo Beltran.
Our show will air live Tuesday at 7PMET, 4PMPT & 12AMGMT. The recorded version will be available on iTunes, blogtalkradio and You Tube right after the show.
LISTEN TO THE EPISODE: http://www.blogtalkradio.com/realcombatmedia/2013/09/03/real-combat-media-boxing-radio-episode-27
LIVE CALLERS: 347-324-5998
FOLLOW US ON TWITTER: @REALCOMBATMEDIA
LIKE US ON FACEBOOK: REALCOMBATMEDIA.COM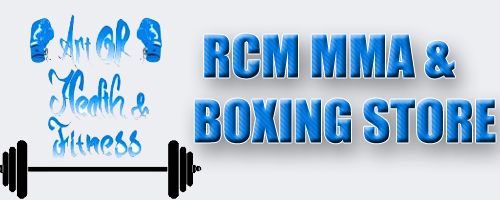 DONATE TO HURRICANE SANDY RELIEF :REDCROSS-DONATE
HELP STOP WORLD HUNGER: RCM STOP WORLD HUNGER
LEARN MARTIAL ARTS & IMPROVE HEALTH: RCM MMA & BOXING STORE
MAIN CONTACT: news@realcombatmedia.com
MMA DEPARTMENT: realcombatmediamma@gmail.com
MMA RADIO: realcombatmediammaradio@realcombatmedia.com
BOXING RADIO: realcombatmediaboxingradio@realcombatmedia.com
UK & IRELAND: realcombatmediauk@gmail.com
GREECE: realcombatmediagreece@yahoo.com
We are always looking for new talent for the fastest growing US and UK based, combat website. We have openings for the following positions – Internet Sales Advertising, Boxing Correspondents, MMA Correspondents and Radio Correspondents. Contact us at news@realcombatmedia.com if you are interested. Serious inquiries only!
We have plenty of cost effective advertising and sponsorship opportunities available on our website and radio programs. We will help grow your business. Contact us at advertising@realcombatmedia.com.
COMMENTS
COMMENTS