By Jonathan King The Clinch Report

December 14, 2012, Mansion Fights IV, North Hollywood, California.

Mixed martial arts events around the world have become almost identical in display. Arena type atmosphere, with Pink Floyd like laxer light shows. Even in many of the amateur showcases, promoters make a vain attempt at trying to appear UFC-like. This is exactly why Mansion Fights in North Hollywood California stands above most other amateur showcases.
Set in a elegantly decorated banquet hall fighters clamoring for future spotlights, fight just as eagerly under the soft glow of chandelier light. The setting provides a contrasting tone for the exhibition on display. The soft, and luxurious space makes everyone comfortable as the blood flies.
The fighters are in the CAMMO division. An amateur division of mixed martial arts fighters, but that doesn't mean the fights lack excitement. With dreams on the line, every fighter fought with noticeable desire. The agony of defeat scarred as many as victory blessed.  Although the level of skill is night at the highest level, the will to entertain may exceed that of many professional showcases.
With several fights in the rear view mirror, and more on the docket for 2013 Armored Wings Promotions is certain to strike gold with the future stars of the sport. As the sport continues to explode, so to will this burgeoning promotion


DONATE TO THE VICTIMS OF HURRICANE SANDY : www.redcross.org/donate
HELP STOP WORLD HUNGER: www.realcombatmedia.com/rcm-stop-world-hunger
LEARN HOW TO FIGHT, WORKOUT & IMPROVE ENDURANCE: RCM MMA  & BOXING STORE
We are always looking for new talent for the fastest growing US and UK based, Combat website. We have openings for the following positions – Internet Sales Advertising, Boxing Correspondents, MMA Correspondents and voluntary Radio Correspondents. There are also plenty of advertising and sponsorship opportunities available on our website for your business.
If you are a career minded individual and serious about starting a career or continuing your career in combat journalism, our contacts are below.
RCM Main contact: news@realcombatmedia.com
RCM UK & Ireland contact: realcombatmediauk@gmail.com
RCM Greece contact: realcombatmediagreece@yahoo.com
RCM Radio contact: realcombatmediaboxingradio@realcombatmedia.com
RCM Radio contact: realcombatmediammaradio@realcombatmedia.com
RCM MMA contact: realcombatmediamma@gmail.com
RCM UK Advertising contact: advertisinguk@realcombatmedia.com
RCM MMA Advertising contact: advertisingmma@realcombatmedia.com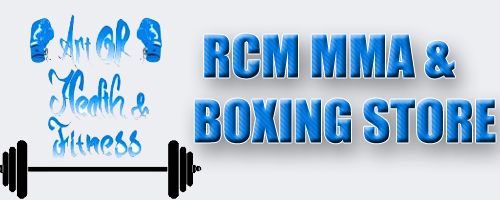 Add us to your circle on GOOGLE PLUS Real Combat Media
COMMENTS
COMMENTS