*Media Alert*
Bellator 360 Debuts on Spike
Thursday, January 3rd at 10pm EST
Newport Beach, CA. (January 2, 2013) – MMA is coming home to Spike TV, as the MMA industry leader will debut Bellator 360, a Spike original series highlighting the biggest fights in Bellator history, while previewing upcoming Bellator World Title Fights. The first hour long installment will feature Bellator Lightweight World Champion Michael Chandler, as the undefeated star will relive his epic submission victory in the fight of the year against Eddie Alvarez, while also previewing his January 17th World Title defense against former Judo Olympian Rick Hawn from Southern California's Bren Center.
Bellator 360 debuts Thursday, January 3rd at 10pm EST on Spike TV, and will be followed by another brand new installment of Bellator 360, featuring Bellator's stacked collection of middleweights including an inside look at Russian striker Alexander Shlemenko and explosive Brazilian Maiquel Falcao, as they prepare for their Bellator Middleweight World Title fight on February 7th. Thursday, January 10th will also feature two brand new back to back episodes of Bellator 360, as Ben Askren will look back on his undefeated run through the Bellator ranks, while Bellator Featherweight World Champion Pat Curran will preview his upcoming World Title defense against Patricio Pitbull.
For more information, visit 
Bellator.com
, follow Bellator on Twitter @BellatorMMA, follow Bellator Chairman & CEO Bjorn Rebney @BjornRebney and check out Bellator on Facebook at www.realcombatmedia.com
Bellator MMA is the world's largest tournament based Mixed Martial Arts organization. Televised to nearly 500 Million homes worldwide in over 107 countries, Bellator's majority owner is entertainment giant Viacom.  In the United States, Bellator can be seen on Spike TV, the MMA television leader. With over 150 world-class athletes under contract, Bellator is home to many of the sport's top mixed martial artists. Bellator's founder & CEO, Bjorn Rebney, an experienced fighting sports and entertainment executive with a deep commitment to the purity and integrity of the sport of MMA and its athletes.  Bellator's core philosophy is that title shots should be earned, not given. This belief gave rise to Bellator's real sport, tournament-based format, which gives Bellator's tournaments a true playoff feel that keeps the sport true and distances itself from the subjective side of fighting sports found in organizations that utilize a matchmaking/casting formula.  Bellator Fighting Championships' executive team is comprised of top industry professionals in television production, live event orchestration, fighter development/relations, venue procurement, sponsorship creation/development, international licensing, marketing, advertising, publicity and commission relations.  Bellator is based in Newport Beach, California.
Spike TV
 is available in 98.7 million homes and is a division of Viacom Media Networks.  A unit of Viacom (NASDAQ: VIA, VIAB), Viacom Media Networks is one of the world's leading creators of programming and content across all media platforms.  Spike TV's Internet address is 
www.spike.com
 and for up-to-the-minute and archival press information and photographs, visit Spike TV's press site at 
http://www.spike.com/press
.
  Follow us on Twitter @spiketvpr for the latest in breaking news updates, behind-the-scenes information and photos.
mun2 is the leading Hispanic cable network for young millennial adults 18-34.  From reality to music, on-air to digital, mun2 creates original content that resonates across a multi-screen platform.  Young, vibrant and unabashedly Latino, mun2 has a distribution to over 38 million households. The network is part of Telemundo Media, a division of NBCUniversal.
DONATE TO THE VICTIMS OF HURRICANE SANDY : www.redcross.org/donate
HELP STOP WORLD HUNGER: www.realcombatmedia.com/rcm-stop-world-hunger
LEARN HOW TO FIGHT, WORKOUT & IMPROVE ENDURANCE: RCM MMA  & BOXING STORE
We are always looking for new talent for the fastest growing US and UK based, Combat website. We have openings for the following positions – Internet Sales Advertising, Boxing Correspondents, MMA Correspondents and voluntary Radio Correspondents. There are also plenty of advertising and sponsorship opportunities available on our website for your business.
If you are a career minded individual and serious about starting a career or continuing your career in combat journalism, our contacts are below.
RCM Main contact: news@realcombatmedia.com
RCM UK & Ireland contact: realcombatmediauk@gmail.com
RCM Greece contact: realcombatmediagreece@yahoo.com
RCM Radio contact: realcombatmediaboxingradio@realcombatmedia.com
RCM Radio contact: realcombatmediammaradio@realcombatmedia.com
RCM MMA contact: realcombatmediamma@gmail.com
RCM UK Advertising contact: advertisinguk@realcombatmedia.com
RCM MMA Advertising contact: advertisingmma@realcombatmedia.com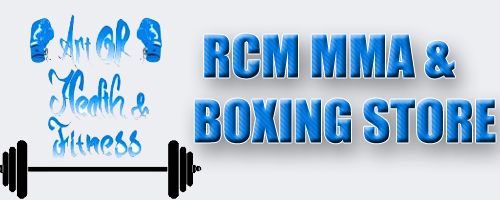 Add us to your circle on GOOGLE PLUS Real Combat Media
COMMENTS
COMMENTS