Richard 'The Boxing Prophet' Solomon's Picks Of the Week (5/22/15)
By Richard Solomon, RCM Boxing Radio Panel-Host
Richard's love of boxing preceded his love of solid food. Doctors report he came out of his mother's womb throwing a jab. As a child he would only ever count from 1 to 10, and his favorite superhero didn't wear a cape- he wore leather gloves that were A Thrilla In Manila. With his uncanny ability to predict fights, his parents gave up dreams of him becoming President and set their sights higher: Boxing Prophet.
His claim to fame: telling the whole world in Feb of 1990 that James Buster Douglas was going to beat Mike Tyson. Through jeers and laughs he stuck to his prediction. Rich was an overnight sensation. A folk hero in his town. The prophet was born. His parents wept.
For every 10 fights Richard predicts – he guarantees 8 out of 10 are correct. He prides himself on not only picking the winner of the fight, but also whether it's by decision or knockout – being so bold as to even pick the exact round.
Richard went to Adelphi University and holds a Master's degree in Special Education. He teaches preschool children with learning disabilities and special needs. His kids are fighters and Richard genuinely appreciates and nurtures that spirit in them.
Richard started his career on Adelphi radio in a weekly sports talk show and went on to co-host other boxing radio shows during his career. He is now the RCM Boxing Radio Co-Host since April 2013.
RICHARD'S PICKS
Andre Dirrell (24-1, 16KOs) vs. James DeGale (20-1, 14KOs)
Both Dirrell and DeGale would eventually like a crack at Carl Froch, who is apparently far less interested in meeting either man in the ring. Dirrell lost by close split decision to Froch in 2009, while many boxing fans believe the former champion vacated his crown to avoid a fight with DeGale. Instead, Dirrell and DeGale will square off in what ranks as the most significant test in some time for both boxers. Dirrell has won six straight fights since his setback to Froch, including three bouts in a four-month span at the end of last year. However, most of those victories came against less than stellar opposition. Honestly, I think Dirrell lost a lot of his prime after he won via disqualification over Arthur Abraham back in 2010. That bout was part of the Super Six tournament and Dirrell would later withdraw from the event due to what he called neurological issues suffered from the fight with Abraham. Only recently has Dirrell returned to any sort of regular fighting schedule.
DeGale's only setback was a majority decision loss to George Groves in 2010. Since then, he has reeled off ten straight victories. Sure, he has not been seriously tested. But, he has looked strong in recent bouts with a fourth round stoppage of Brandon Gonzales last May and finishing Marco Antonio Periban in three frames this past November. DeGale is looking to become the first ever British boxer to win both a gold medal and a world championship.
In terms of physical tools, Dirrell has a clear advantage. He has solid hand speed, excellent reflexes and does a good job of mixing up his punches. He will often rely on moving backward and then countering with multi-punch combinations when his opponent attacks. Dirrell has been known to shy away from contact. I'm not sold on his chin. Also, he can be hit when his footwork is not at it's best. Dirrell does not always move his head as much as he should.
DeGale is a good fighter, who is solid in most aspects but doesn't truly excel in one area. His hand speed is decent and he's a solid technical boxer but can struggle when he encounters a foe who does not allow him to impose his will. Since Dirrell fights best on the outside, DeGale will have to initiate exchanges and maintain pressure in order to generate the volume of punches he would prefer. Make no mistake about it, this is a dead even fight. DeGale is fighting outside of his home country for just the second time in his professional career. The Brit might have to dominate nine of the twelve rounds to win a decision. His best bet would be to go for the knockout. Like I said before, not sure how much Dirrell has left in the "Tank". My gut feeling tells me that unless Dirrell suffers a complete meltdown, he should be able to land the quicker punches and jab/move his way to victory. Thank you Al Haymon!!!!  My Pick: Dirrell wins by Split Decision.
Here are my other picks for fights taking place this weekend: Alexander Povetkin (28-1-1, 20KOs) over Mike Perez (21-1, 13KOs) by a 9th Round TKO. Dmitry Kudryashov (17-0, 17KOs) over Vikapita Meroro (28-4, 14KOs) by a 6th Round TKO. Grigory Drozd (39-1, 27KOs) over Lukasz Janik (28-2, 15KOs) by Majority Decision. Edwin Rodriguez (26-1, 17KOs) over Craig Baker (16-0, 12KOs) by a 7th Round TKO.
Coming soon to YouTube: Taz and the Prophet. Check it out!!!! SUBSCRIBE

FOLLOW US ON TWITTER: @REALCOMBATMEDIA
LIKE US ON FACEBOOK: REALCOMBATMEDIA
FOLLOW US ON INSTAGRAM : REALCOMBATMEDIA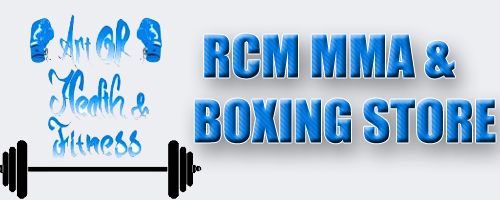 CHECK OUT OUR QUALITY SPONSORED PRODUCTS
NUTRIENT RICH HEMP PLANT PROTEIN
IMPROVE BRAIN FUNCTION WITH 'ALPHA BRAIN'
IMPROVE YOUR ENERGY WITH SHROOMTECH
INCREASE ENDURANCE WITH THE CARDIO MASK
INCREASE YOUR STRENGTH WITH T-PLUS
COMMENTS
COMMENTS