Baby Tito Dominguez Claridge Atlantic City Preview, Diane Cristiano Interview
By Robert Brizel, Head Real Combat Media Boxing Correspondent
Atlantic City, NJ (May 11th, 2015)– Marshall Kauffman's King's Promotions in association with Diane Cristiano's Dee Lee Promotions present an exciting ten bout card of boxing at the newly redesigned historic Claridge Hotel in Atlantic City, New Jersey, on Friday evening, May 22, 2015, in the Celebrity Ballroom, featuring an eight round super bantamweight bout between Juan 'Baby Tito' Dominguez and Jonathan Perez. Four bouts of eight rounds duration, and six bouts of six rounds duration are scheduled for a total of 68 rounds of professional boxing, one of the best, ambitious, and most interesting boxing cards put together in an Atlantic City hotel in recent memory. The Claridge is Atlantic City's famed historic hotel venue on the Boardwalk. The Claridge recently had a 'grand reopening' with updated rooms, a new restaurant called 'Twenties', two new bars, a new art gallery, a new nightclub (opening soon) and three new ballrooms (one is open, the other two will open soon).
Dominguez, 18-0, 12 knockouts, Santiagos de los Caballeros, Dominican Republic, faces Jonathan Perez, 33-10 with 27 knockouts, Barranquilla, Columbia. Perez was unbeaten in 15 fights in a row before getting stopped by 26-0 Horacio Garcia in Mexico last Augustin a World Boxing Council Continental Americas Bantamweight title bout. Perez has a 77 percent knockout ratio compared to Dominguez, who has a 67 percent knockout ratio. Dominguez is predicted to win by knockout or stoppage in six or seven rounds in what promises to be a nonstop offensive war while it lasts.
The card is a barnstormer of rising future champions. Welterweight 8-0 prospect Bryant Perrella of Lehigh Acres, Florida, is favored to win by eight round majority decision over 11-1-3 southpaw German Perez, of Tijuana, Mexico, in the preliminary bout to the main event. Super middleweight prospect 9-0 John Magda, and featherweight 10-0 prospect Gervonta Davis are all predicted to win their eight round preliminary bouts by stoppage.
In six round bouts: light heavyweight 9-0 prospect Antowyan Aikens, super lightweight 6-0 Keenan Smith, welterweight 5-0 prospect Jamontay Clark, welterweight 4-0-2 prospect Kareem Martin, and debuting light heavyweight Carlos Gongora are all favored to win by stoppage. Middleweight 6-0 prospect Caleb Hunter Plant is favored to win by six round unanimous decision over hard hitting journeyman Rahman Mustafa Yusupov, who holds a knockout win over former WBA World Welterweight champion James Page.
Tickets can be purchased for $100, $75, and $50 at The Claridge the day of the event, online via www.claridge.eventbrite.com or by calling 610-587-5950 or 609-868-4243. Celebrity Ballroom doors at The Claridge open Friday May 22, 2015 at 6 P.M.,first bout at 6:45 P.M. For room reservations and directions contact Claridge Hotel at 844-224-7386. The address is Claridge Hotel, Park Place & Boardwalk, Atlantic City, New Jersey 08401.
In an exclusive interview with Real Combat Media, Dee Lee Promotions President CEO and co-promoter Diane Cristiano stated her intention to return to Atlantic City with Pennsylvania King's Promotions co-promoter Marshall Kauffman to do one card a month. The Claridge is a new non-gaming hotel and boxing venue with one of three ballrooms currently available for entertainment and sporting events (the other two ballrooms will be open shortly after reconstruction).
Real Combat Media: "Why The Claridge Hotel in Atlantic City, New Jersey?"
Diane Cristiano: "It's only a 600 room ballroom which is ready. It's a nice room!"
Real Combat Media: "What factors influenced you to return to Atlantic City?"
Diane Cristiano: "The great Larry Hazard is back as New Jersey Athletic Commissioner. He knows boxing."
Real Combat Media: "How much are tickets?"
Diane Cristiano: "Tickets are fifty dollars, seventy five dollars, and a hundred dollars up front and ringside."
Real Combat Media: "How is the new Claridge ballroom for television?"
Diane Cristiano: "The Claridge ballroom is perfect for television! The (entire ten bout) fight card will be broadcast on Comcast on tape delay."
Real Combat Media: "What are your future plans in Atlantic City?"
Diane Cristiano: "We (Dee Lee Promotions and King's Promotions) want to co-promote one boxing card a month in Atlantic City."

FOLLOW US ON TWITTER: @REALCOMBATMEDIA
LIKE US ON FACEBOOK: REALCOMBATMEDIA
FOLLOW US ON INSTAGRAM : REALCOMBATMEDIA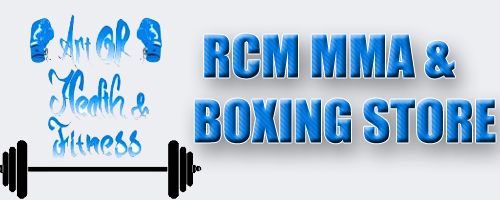 CHECK OUT OUR QUALITY SPONSORED PRODUCTS
NUTRIENT RICH HEMP PLANT PROTEIN
IMPROVE BRAIN FUNCTION WITH 'ALPHA BRAIN'
IMPROVE YOUR ENERGY WITH SHROOMTECH
INCREASE ENDURANCE WITH THE CARDIO MASK
INCREASE YOUR STRENGTH WITH T-PLUS
COMMENTS
COMMENTS