Why Tito Bracero Lost To Olympian Felix Diaz at Barclays on NBC, with Full Results
By Robert Brizel, Head Real Combat Media Boxing Correspondent
*Photo Credit: Robert Brizel, Real Combat Media
Brooklyn, NY (April 12, 2015)– On Saturday evening, April 11, 2015, in the final bout ofthe 10 bout card at Barclay's Center, popular New York City light welterweight Gabriel 'Tito' Bracero, 23-1, four knockouts, Brooklyn, New York, faced southpaw 2008 Light Welterweight Olympic Gold Medalist Felix Diaz, 16-0, eight knockouts, Santo Domingo, Dominican Republic, in a 10 round welterweight bout. As such, the World Boxing Council Fecarbox Light Welterweight title held by Diaz was not on the line. Both fighters weighed in at the agreed 142 pounds.
Bracero had to outbox Diaz. For five rounds, Bracero traded blows evenly and carefully with Diaz, so the bout appeared to be even. Bracero had to be first, boxing from distance and finding his range early in the fight to be successful. At this point in the bout, forgetting the judges, the Tommy Gallagher game plan and the CompuBox numbers were about 'even Steven'. However, the rounds were not decisively won by Tito. This allowed Diaz the opportunity to win the early close rounds. Tito had to outbox Diaz and win the first five rounds, not box evenly with him. This was the point of Tito boxing from range and keeping Diaz away.
In the second half of the fight, Diaz threw caution into the wind and wrestled his way inside in Bracero. Felix Diaz found his range, forcing his way inside on Tito, making it a long night for Bracero. Diaz showboated a bit, coming in on Bracero with his hands down without fear. After five somewhat cautious rounds, Diaz knew Bracero could not hurt him.
Diaz has a fifty percent knockout ratio (eight knockouts in his sixteen wins). Tito had to neutralize the power of Diaz by finding his range, and creating angles to box from, not standing in front of Diaz and making himself an available target. From round six on, Bracero was getting pressured from the come forward Diaz, who got inside more after finding his range, and tried to cut off the ring.
In critical analysis, the only reason Felix Diaz had not fought quality opposition is because anybody unbeaten at 140 pounds did not want to fight him. Diaz beat Adrian Granados (Win 10) and Emmanuel Lartei Lartey (Win 8), in his last two bouts, quality fighters who are much bigger punchers than Tito Bracero, so against Felix Diaz, Bracero had his technical work cut out for him. Tommy Gallagher and the Bracero corner thought they would walk through an undefeated Olympic Gold Medalist. They were wrong.
The main edge Bracero had going for him which could have tilted the odds is Bracero is taller at 5'8", to 5'5" for Diaz, and Bracero has a slight distance edge in reach, 70" for Bracero, to 68 ½" for Diaz. All Tito had to do is to find his range, outbox Diaz, and keep it that way. Tito was forced to go to war with Diaz on a number of occasions when Diaz forced his way inside and forced heated exchanges in the second half of the fight. Diaz did what Diaz always does. He came forward, worked the head and body, broke Tito down, and dropped his defenses so he could work the head. Bracero let Diaz inside, which vaporized the game plan.
In the Bracero Tommy Gallagher game plan, Tito had to outbox Diaz from the outside and find his range. Bracero had to keep moving, and keep creating angles. The pace Tito set slowed as Diaz got inside in the second half of the bout. Diaz pressured Bracero and cut off the ring. Diaz wanted to get Tito on the ropes, tried to punish Tito on the ropes, put Tito did well with this in that he held Diaz and spun him whenever the ropes became an issue, neutralizing that part of the Diaz game plan. Bracero was able to hold Diaz and spin him.
In a ten round bout, the early rounds were important to Bracero. Tito needed to win them. Against Diaz, he boxed evenly for five rounds (so it appeared), which was closer than Bracero bargained for.
DeMarcus 'Chop Chop' Corley, in defeating Bracero, found his own distance range, and dominated the fight. Tito failed to outbox him. The Diaz camp followed the Corley game plan and do the same thing. Diaz knocked Bracero down like Corley did. Corley is a former world champion who is strong, and Diaz apparently did similar type power training to give himself the confidence of the power advantage. Late in the fight, this edge in confidence showed.
I saw fight going the distance, and Tito able to win the bout on points. However, Tito allowed Diaz, the little guy to dictate the pace of the fight in the second half of the bout, and found himself in trouble. This fight was going to make or break Tito Bracero. Either he was going to shine or not, As a result, the loss did not open up any doors for him for Danny Garcia or bigger fights at 140 pounds. At this point, Tito's career is not as promising because everyone will now want to fight him. The person who wanted it more and did the work to win it-Felix Diaz-clearly won the fight.
Referee Arthur Mercante Jr. appeared slightly out of position behind Bracero for a flash instant, however when Diaz threw a straight power left at a tiring Tito on the ropes in round eight, Tito got caught on the ropes where he should not have been and got knocked down. Near the end of round nine, a left hook from Diaz put Tito down again, and he looked ready to go when he was saved by the bell on his feet. Diaz was getting inside on Bracero, who was unable to maneuver himself out of range anymore.
Bracero has an Achilles Heel: he lacks knockout power, except when he trained with power trainer John Schaeffer to work on advanced strength and conditioning in Pennsylvania. Bracero has relied on technical skill to overcome his lack of power to outpoint mediocre fighters. The DeMarcus Corley bout was a telltale sign. Without Schaeffer, Bracero cannot win any bouts against 'A' level or world class opposition.
Great technical fighters who also do power training, have a permanent edge on Bracero. While the sort of power training other fighters can do, or natural power hitting ability they sometimes have, is not on the same par as the sort of work John Schaffer does and succeeds with the fighters he works with, it is enough to beat Tito without the specialized power work and superior advanced level conditioning to win at this level. It is a different type of training, and based on his level of skill and the type of fighter Tito is, the extra power work to score knockouts is mandatory, not optional, and Tito has not faced the music on this. Nobody denies Tito and Tommy Gallagher worked hard in preparation for this bout.
Nobody denies Tito has a big heart, as he got off the floor twice. Without the specialized power training, in Bracero's particular case, he cannot win on the world class level without John Schaeffer. Bracero is, however, a very fine technical fighter, who fights best against similar type light welterweight and welterweight opponents with no power. Without the additional power training, Bracero's game plan has been neutralized by fighters who have similar skills and who also have the critical edge on power as part of their 'A' game.
Result: Felix Diaz Win 10 Gabriel Tito Bracero, Welterweights
Referee: Arthur Mercante Jr. Scoring: 98-90, 97-91, 96-92
Bracero was down in the eighth and nine rounds.
Other Saturday Evening Results, Premier Boxing Champions on NBC, April 11, 2015, Barclays Center, Brooklyn, New York, Card Presented by Lou DiBella Entertainment
Danny Garcia Win 12 Lamont Peterson, Welterweights
Andy Lee Draw 12 Peter Quillin*, Middleweights
*Quillin did not make weight, and lost his chance to regain the WBO World Middleweight title. As a result, Andy Lee retained his WBO World Middleweight title at the scales.
Viktor Postol Win 8 Jake Giuriceo, Welterweights
Luis Collazo TKO 2 Christopher Degollado, Super Welterweights
Errol Spence Jr. TKO 4 Samuel Vargas, Welterweights
Marcus Browne RTD 6 Aaron Pryor Jr., Light Heavyweights (Doctor Stoppage in corner)
Prichard Colon TKO 9 Daniel Calzada, Super Welterweights
Heather Hardy No Contest 3 Renata Domsodi, Super Bantamweights
Hardy retains WBC International Female Super Bantamweight Title. Two Minute Rounds.
Ryan Burnett KO 1 Stephon McIntyre, Bantamweights (Opening Bout)
FOLLOW US ON TWITTER: @REALCOMBATMEDIA
LIKE US ON FACEBOOK: REALCOMBATMEDIA
FOLLOW US ON INSTAGRAM : REALCOMBATMEDIA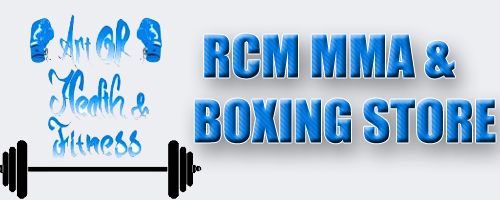 CHECK OUT OUR QUALITY SPONSORED PRODUCTS
NUTRIENT RICH HEMP PLANT PROTEIN
IMPROVE BRAIN FUNCTION WITH 'ALPHA BRAIN'
IMPROVE YOUR ENERGY WITH SHROOMTECH
INCREASE ENDURANCE WITH THE CARDIO MASK
INCREASE YOUR STRENGTH WITH T-PLUS
COMMENTS
COMMENTS