4th Annual New York State Boxing Hall of Fame Induction
By Pattee Mak, Real Combat Media Boxing Correspondent
*Photo Credit: Pattee Mak, Real Combat Media
Howard Beach, NY (April 27, 2015)– It was a fun filled busy afternoon at the 4th annual NYSBHOF induction ceremony held in New York. The following are a list of the individuals inducted into the Hall of Fame:
LIVING BOXERS:
World Boxing Council (WBC) junior middleweight champion (1980-82) – Saoul Mamby (45-34-6, 19 KOs), Middleweight Joey Giambra(65-10-2, 31 KOs), Light heavyweight and 1961 National Golden Gloves champion Johnny Persol (22-5-1, 7 KOs), 2x world welterweight title challenger Harold Weston (26-9-5, 7 KOs), World Boxing Organization (WBO) middleweight champion (1995-97) and 1992 National Golden Gloves champLonnie Bradley (29-1-1, 21 KOs).
POSTHUMOUS PARTICIPANTS:
World light heavyweight champion (1925-26) Paul "Astoria Assassin" Berlenbach(40-8-3, 33 KOs), Billy Graham (102-15-9, 102 KOs);Two-time world flyweight champion (1929 & 1931) and 1920 Olympic gold medalist Frankie Genaro, World welterweight (1898-94) and middleweight (1998-1907) champ Tommy Ryan (90-6-11, 71 KOs), World light heavyweight champion (1925 & 1930) Jimmy Slattery (114-13, 51 KOs).
NON-PARTICIPANTS:
Former NYSAC deputy commissioner and promoter, as well as current NYSBHOF/Ring 8 president Bob Duffy, former New York Times and New York Daily News boxing columnist Mike Katz, Albany promoter/cut manBob Miller, owner of the world renown Gleason's Gym, Bruce Silverglade and longtime trainer and one of the stars of the TV Show "The Contender" Tommy Gallagher.
POSTHUMOUS NON-PARTICIPANTS:
Brooklyn trainer Charley Goldman (28-6-2, 19 KOs) who also fought professionally in the early 1900's, Madison Square Garden matchmaker Jimmy Johnston, Madison Square Garden president Harry Markson, celebrated Bronx sportswriter Damon Runyon, manager/matchmaker Al Weill and elite promoter Cedric Kushner, who just recently passed away.
FOLLOW US ON TWITTER: @REALCOMBATMEDIA
LIKE US ON FACEBOOK: REALCOMBATMEDIA
FOLLOW US ON INSTAGRAM : REALCOMBATMEDIA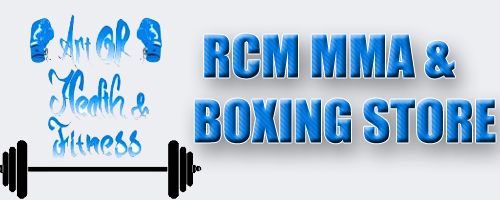 CHECK OUT OUR QUALITY SPONSORED PRODUCTS
NUTRIENT RICH HEMP PLANT PROTEIN
IMPROVE BRAIN FUNCTION WITH 'ALPHA BRAIN'
IMPROVE YOUR ENERGY WITH SHROOMTECH
INCREASE ENDURANCE WITH THE CARDIO MASK
INCREASE YOUR STRENGTH WITH T-PLUS
COMMENTS
COMMENTS