FLOYD MAYWEATHER VS. MANNY PACQUIAO IS OFFICIAL
By Anthony L. Gonzalez, Real Combat Media Editor in Chief
Las Vegas, NV (February 20, 2015)– The fight of the century is finally official after a 6 year wait. Manny Pacquiao (57-5, 38 Kos) will get his chance to finally to give Floyd Mayweather ,who turns 38 on February 24th (47-0, 26 Kos) the self proclaimed best ever, his first defeat.
The fight was just confirmed by Floyd Mayweather's social media Shots account.
In December 2012, Manny suffered a brutal knockout loss to Juan Manuel Marquez.  Since then, Pacquiao fought his way back into the super fight with three solid wins over Brandon Rios, Tim Bradley and Chris Algieri. Manny knocked Algieri down 6 times in his unanimous decision victory in November of 2014.
Floyd Mayweather has silenced his critics that have been saying that he has been ducking or has been afraid of Manny by finally agreeing to this fight. In 2010, negotiations fell a part after Manny Pacquiao would not agree to random drug testing. Since then the drug testing issue has been settled. Floyd is coming off two wins against Marcos Maidana. His first fight with Maidana was very close and some boxing experts are saying Floyd is slowing down. However in 2013, Floyd Mayweather dominated the then undefeated Saul Canelo Alvarez in a one sided unanimous decision.
The MGM Grand Garden Arena in Las Vegas will be the setting of the epic bout. Both fighters have ties to the venue, with Pacquiao having five of his past seven fights there, and Mayweather having his last ten. May 2 will be the date of this historic event.
The revenue breakdown for each fighter is almost evenly split with Mayweather receiving 60 percent to Pacquiao's 40.
No matter what, the two fighters are finally giving fans what they have been craving for years. Comment below and give your pick as to who is going to win this fight.
FOLLOW US ON TWITTER: @REALCOMBATMEDIA
LIKE US ON FACEBOOK: REALCOMBATMEDIA
FOLLOW US ON INSTAGRAM : REALCOMBATMEDIA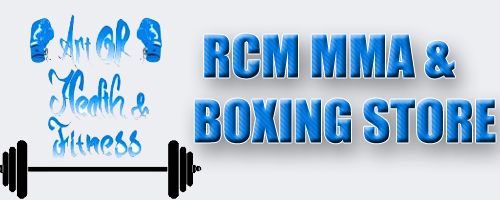 CHECK OUT OUR QUALITY SPONSORED PRODUCTS
NUTRIENT RICH HEMP PLANT PROTEIN
IMPROVE BRAIN FUNCTION WITH 'ALPHA BRAIN'
IMPROVE YOUR ENERGY WITH SHROOMTECH
INCREASE ENDURANCE WITH THE CARDIO MASK
INCREASE YOUR STRENGTH WITH T-PLUS
COMMENTS
COMMENTS