Karo Parisyan (23-10) Vs. Phil Baroni (15-7)
Round 1
Phil Baroni comes out to center cage and looks to be the aggressor.  Karo circles away from his power and counters with probing low kicks to slow Baroni down.  Baroni maintains the aggression and charges in.  Karo meets him with a counter right hand, then another.  After a brief clinch, the two separate in center cage.  Karo comes in with a good jab then follows with a right uppercut that finds its mark.  Phil looks hurt, he's covering up as Karo is starting to tee off.  Baroni drops but he's back up immediately.  Karo is far from over, he continues to unload on Baroni, dropping him again and prompting John McCarthy to call a stop to the action.
Karo Parisyan defeats Phil Baroni by by TKO (punches) at 2:06 of round 1
Brett Cooper (20-9) Vs. Brandon Halsey (6-0)
Round 1
We start the main card with the Middleweight tournament finals as both men come to the cage looking poised and ready.   Jason Herzog starts the action and the competitors skip the glove touch and go right to circling.  Halsey starts with a couple of low kicks then is able to hit an outside single leg and pass right to side mount on Cooper.  Halsey is using good control and landing elbows from the side.  Cooper tries to turtle but Halsey sits to an armbar with a head scissor lock applied.  Cooper frees his head but not his arm, he's in real trouble.  Cooper transitions to the top but his arm is still caught with three minutes left.  Halsey strips the arm from Coopers legs and straightens it out for the tap at just under three minutes remaining in the round.
Brandon Halsey defeats Brett Cooper by Submission (Armbar) at 2:09 of round 1
Andrey Koreshkov (16-1) Vs. Adam McDonough (11-0)
Round 1
Much respect is given as John McCarthy begins the main event.  Koreshkov looks to be the bigger of the two fighters.  They touch gloves and begin.  Andrey is stalking his opponent and lands a beautiful high right round kick to Adam's head.  Then Andrey narrowly misses a spinning heel kick after that.  Still circling, McDonough has not put together any offense as of yet.  He shoots for a double and is stuffed.  Adam eats a kick as he separates for his troubles.  Andrey lands a good looping three punch combination while moving forward.  Both fighters are showing spinning techniques which are making the crowd very excited.  Andrey moves in again with heavy looping punches that find the mark but McDonough seems to be alright.  Another failed takedown attempt for Adam is really starting to solidify Andrey's aggression.  Adam pushes Andrey up against the fence, using pressure to land short inside knees.  Koreshkov pushes away and lands a nice right uppercut as they separate.  He continues to give chase through the end of the round with McDonough putting together no quality offense.  RCM MMA 10-9 Koreshkov.
Round 2
Koreshkov comes out looking fresh while Adam looks slightly winded.  McDonough shoots right off the bat for a double but is sprawled on.  Back to the feet and Koreshkov is moving forward again.  Another failed takedown by Adam opens up a good knee for Andrey.  Koreshkov lands a beautiful spinning back kick to the head and drops McDonough.  Andrey rushes in but Adam is up and clinches right away to buy time to recover.  He is able to maneuver away from the cage and the fighters are toe to toe again in the center of the cage.  A third failed takedown attempt finds Adam on his back taking serious punishment from Koreshkov.  Andrey's hip movement and balance are amazing.  He is in complete control.  Adam stands and eats a looping left hook on his way up.  Koreshkov lands a liver shot and follows with a looping right.  Koreshkov pressures him against the fence and is able to get McDonough on his butt.  Adam is able to minimize damage to get back to his feet.  Another fancy kick by Koreshkov ends the round.  RCM MMA 10-9 Koreshkov.
Round 3
The fighters touch gloves to start the final frame.  Adam throws a couple of jabs but does not follow up.  Koreshkov is back to the kicking game and it has been effective for him all night long.  Adam responds with several low kicks and a left head kick of his own but they are defended by the taller Koreshkov.  McDonough shoots for another single leg but is unable to ground his opponent.  Andrey has been on top of the takedown attempts the entire fight.  McDonough shoots another single and is able to initiate some ground fighting until Koreshkov crushes him with a knee to the ribs from the turtle position.  Adam looks hurt and rolls to the guard, grabbing and holding to prevent strikes from the more aggressive opponent.  A fancy back roll achieves nothing and Koreshkov is back on top throwing leather.  McCarthy re-stands the fighters due to a slow down in action.  Koreshkov literally runs after his opponent throwing huge bombs in an attempt to finish the fight before the bell but actually runs into a McDonough single leg which he is able to finish at the final buzzer.  His lone successful takedown for the match.  RCM MMA 10-9 Koreshkov.
Andrey Koreshkov defeats Adam McDonough by Unanimous Decision 
Linton Vassell (13-3) Vs. Virgil Zwicker (12-3)
Round 1
The crowd is going crazy as fan favorite and local fighter Virgil Zwicker makes his way to the cage.  However Vassell looks very confident with Cheick Kongo in his corner.  The fighters come out and begin to probe with jabs.  Linton throws an aggressive 1-2 combination and is able to secure the double leg takedown from the entry.  A quick grappling exchange has Linton on Virgil's back dropping heavy hands.  He flattens Zwicker out who has no answer for the superior grappler.  In short order, Linton Vassell sinks in the Rear Naked Choke and Virgil Zwicker taps and the crowd goes quit.
Linton Vassell defeats Virgil Zwicker by Submission (Rear Naked Choke) at 1:32 of round 1
Liam McGeary defeats Egidijus Valavicius by TKO (knees and punches) at 2:10 of round 1
Augusto Sakai defeats Matt Frembling by TKO (knees and punches) at 3:32 of round 3
Bubba Jenkins defeats Poppies Martinez by TKO (punches) at 4:10 of round 1
Kelly Anundson defeats Philipe Lins by TKO (knee injury) at 1:40 of round 1
Fernando Gonzalez defeats Karl Amoussou by Unanimous Decision 
Saad Awad defeats Joe Duarte by TKO (elbows) at 1:18 of round 1
Sergio Martinez defeats Stephen Martinez by TKO (head kick and punches) at 0:20 of round 2
FOLLOW US ON TWITTER: @REALCOMBATMEDIA
LIKE US ON FACEBOOK: REALCOMBATMEDIA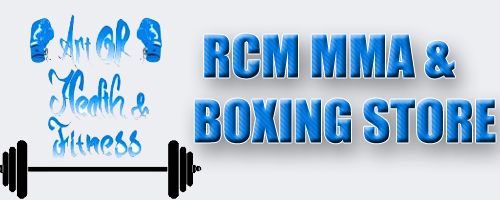 CHECK OUT OUR QUALITY SPONSORED PRODUCTS
NUTRIENT RICH HEMP PLANT PROTEIN
IMPROVE BRAIN FUNCTION WITH 'ALPHA BRAIN'
IMPROVE YOUR ENERGY WITH SHROOMTECH
INCREASE ENDURANCE WITH THE CARDIO MASK
INCREASE YOUR STRENGTH WITH T-PLUS
COMMENTS
COMMENTS