Miguel Cotto Scores Three Knockdowns in First Round, Wins WBC Middleweight Title
By Robert Brizel, Head RCM Boxing Correspondent
New York, NY (June 8, 2014)– Miguel Cotto of Caguas, Puerto Rico, is the new World Boxing Council World Middleweight champion. At age 33, 'Junito' is far better than his 39-4 record with 32 knockouts indicates. As Sergio 'Maravilla' Martinez learned the hard way, his 51-2-2 record with 28 knockouts was not safe. The Argentinian native returned home to his residence in Madrid, Spain, a dethroned champion. In the main event at Madison Square Garden on Saturday evening, June 7, 2014, Cotto scored a ninth round win by referee's stoppage over Martinez to win the World Boxing Council World Middleweight title.
Miguel Cotto put it best: "We had a beautiful training camp." Sergio Gabriel Martinez admitted he start the bout cold, and never recovered. At 39 years old, Martinez lost to both Cotto and Father Time. Martinez' Argentinian predecessor, the late great Carlos Monzon, retired at age 36 after Rodrigo Valdes knocked him down early, forcing Monzon to fight his way back to win. Monzon wisely knew he could not stage another miracle comeback because he was getting too old, and hung up the gloves for good.
Martinez was knocked down in each of his previous three fights, and came back to win. However, Miguel Cotto represented a different level challenge. Cotto is a super fighter, and his last two losses were world title bout decisions to world champions with a combined record of 67-0, including Floyd Mayweather Jr.
Now a rising promoter, Martinez pushed his boxing career to the limit for one more bout, and did not emerge successful in his venture. Cotto knocked down a helpless Martinez three times in the first round, and appeared to win every round except maybe round three, taking Martinez on a nine round trip to hell. In the end, Martinez, his right eye badly cut,and knocked down again, had no legs left. Trainer Pablo Sarmiento wisely stopped the bout in the corner after round nine, ending the aging Martinez' career in all likelihood.
Cotto, with Freddie Roach in his corner, fought smartly. Roach told him to maintain control of the ring and Cotto did exactly what he was told, anchoring himself in ring center, and cutting off the ring as Martinez tried to circle him. Martinez, out of sync, his ego shattered by Cotto's 10-6 round in round one, was forced to keep his hands up, which was outside of his established boxing style. The style change forced Martinez out of his rhythm.
Cotto will probably face either the winner of Gennady Golovkin versus Daniel Geale, Julio Cesar Chavez Jr., or Peter Quillin next. As for Martinez, he went nearly the same way James Jeffries did against Jack Johnson in July 1910. Sarmiento prevented a no longer marvelous Martinez, whose golden legs had decayed to weak matchsticks, from coming out in round 10 and taking the count.
It must be taken into account Cotto's win was recorded against a 39 year old Martinez. In other words, Cotto simply caught Martinez at the right age and time in his career to beat him, but the win might not translate into victories over younger talented fighters in the middleweight division-that remains to be seen.
Result: Miguel Cotto Win Referee's Technical Decision 9 Sergio Gabriel Martinez, Middleweights (Corner Retirement)
Cotto wins World Boxing Council World Middleweight title
Referee: Michael Griffin. WBC Supervisor: Chuck Williams
Cotto won every round on the three judge's scorecards at 90-77.
Martinez down three times in round one, and again in round nine.
Preliminary Bouts To Main Event at Madison Square Garden
Marvin Sonsona Win Split Decision 10 Wilfredo Vazquez Jr., Featherweights
Sonsona wins vacant NABF Featherweight title. Vazquez was down in the first.
Not a close bout. Filipino Sonsona wins hard fought rematch in an ugly wrestling war.
Andy Lee KO 5 John Jackson, Middleweights (1:57)
Lee wins vacant NABF Light Middleweight title. Son of Julian Jackson ahead when both fighters threw right hands simultaneously. Lee's landed first, and Jackson fell knocked out.
Javier Francisco Maciel Win Majority Decision 10 Jorge Melendez, Light Middleweights
Maciel wins the vacant WBC USNBC Light Midddleweight title. Argentina's Maciel, a late replacement for Yuri Foreman, dropped Melendez and thoroughly outboxed him.
Jose Lopez Win 8 Raul Hidalgo, Super Middleweights
Interim titleholder Lopez wins the full WBC Fecarbox Super Middleweight title.
Paycheck Undercard Bouts, Untelevised Portion of Card
Willie Nelson TKO 1 Daryl Cunningham, Middleweights (2:43)
Jose Pedraza TKO 1 Arturo Uruzquieta. Lightweights (2:19)
Felix Verdujo TKO 1 Engelberto Valenzuela. Lightweights (1:17)
Jantony Ortiz (Pro Debut) KO 1 Elio David Ruiz, Super Flyweights (2:45)
POST PRESS CONFERENCE VIDEO

FOLLOW US ON TWITTER: @REALCOMBATMEDIA
LIKE US ON FACEBOOK: REALCOMBATMEDIA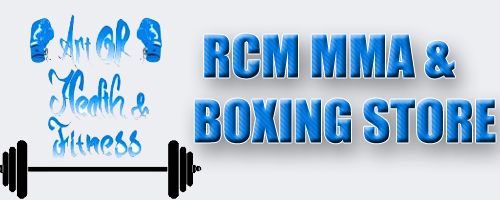 CHECK OUT OUR QUALITY SPONSORED PRODUCTS
NUTRIENT RICH HEMP PLANT PROTEIN
IMPROVE BRAIN FUNCTION WITH 'ALPHA BRAIN'
IMPROVE YOUR ENERGY WITH SHROOMTECH
INCREASE ENDURANCE WITH THE CARDIO MASK
INCREASE YOUR STRENGTH WITH T-PLUS
COMMENTS
COMMENTS