Pacquiao Venganza! With Win Over Bradley, Floyd Mayweather Jr. Mega Fight is Back on 2014 Radar
Editorial By Robert Brizel, Head RCM Boxing Correspondent
Moscow, Russia (April 14th, 2014)–Venganza means revenge in Spanish, and Manny Pacquiao has achieved it. At age 35, southpaw Manny Pacquiao of the Philippines is back at the top of his game. He proved himself at Grand Garden Arena on Saturday evening, April 12, 2014, in the main event at MGM Grand Hotel and Casino in Las Vegas, Nevada. At 56-5-2 with 38 knockouts, Pacman has the edge in experience over Floyd Mayweather Jr. Truth be told, Floyd Mayweather Jr. versus Manny Pacquiao is definitely back on the radar for Fall 2014 with Pacquiao's decisive win over 31-0 WBO world champion Timothy Bradley by 12 round decision in their rematch. Floyd Mayweather Jr. has to be next. The off again-on again mega bout between Floyd and Pacman is back on! More than a boxing popularity contest, a Floyd versus Pacquiao mega bout will settle the ultimate question as to which fighter is truly the better fighter.
If Floyd defeats Marcos Rene Maidana in their upcoming bout, the winner of Amir Khan versus Luis Collazo bout should step aside from consideration for Floyd. Pacquiao versus Floyd is the mega fight the boxing public desperately wants right now. Pacman has resolved the Bradley issue, no further wondering is necessary. Floyd versus Manny Pacquiao is back on the table. There should be no money or steroid or contractual disputes which stand in the way of the ultimate mega bout this time. Neither Floyd nor Manny can afford to wait and contemplate petty disputes. Since Manny is back on top, there no longer exists any excuse for delaying the inevitable super bout between Manny and Floyd any longer. The gate between Floyd versus Pacquiao will shatter Muhammad Ali versus Smokin' Joe Frazier at Madison Square Garden. Floyd and Pacquiao should sign the contracts after Floyd beats Maidana, and make their mega bout finally happen once and for all.
Looking back at Pacquiao versus Bradley II, it is obvious Pacquiao and Freddie Roach took the rematch seriously and did their homework to ultimate perfection. Boxing superceded Filipino politics, and Pacman definitely did his homework for this bout, which probably was do or die in terms of keeping the possibility of a Pacman versus Floyd bout alive on the table. Bradley is talented, and will be back. However, the big money bout between Pacquiao and Floyd is what the boxing public is hungry for RIGHT NOW. The boxing public should not have to wait much longer. The pay-per-view will blow off the charts internationally if Floyd and Manny sign to fight each other later this year. The public wants the bout.
Pacquiao won from eight to ten rounds on the three judges' scorecards. Thus, the possibility of getting robbed a second time against Bradley was eliminated. If Pacquiao fought the same style fight with Floyd as he did with Bradley in the rematch, Pacman would defeat Floyd now, hands down. So how was this amazing win accomplished?
Pacman's feared overhand left kept getting in on Bradley, and Bradley desperately searched in vain for counter strategy answers. Pacman came forward with pressure. Pacman also crowded Bradley, who suddenly had trouble finding enough distance to get his punches off. As Pacman demonstrated from the third round on, he was comfortable moving forward getting inside as the aggressor OR switching off and moving side to side as the meticulous counterpuncher. If Bradley were Floyd, then Floyd would also have been in the same trouble not being able to obtain distance range from the outside. This comes part and parcel with setting the ring tempo from the get go, which Floyd does.
Floyd sets the tempo in his bouts. Bradley did not succeed in setting the ring against Pacquiao the second time around. Therefore Bradley had no way to keep the fight close. If Pacman's hands can be let go and do their thing, Pacman puts rounds in the bank by volume. Against Bradley, Pacquiao's offensive flurries and attacks went largely unchecked. Bradley maintained a good defense, and tried unsuccessfully to muscle his way around the ring and bully Pacquiao, and at times his right hand got through inconsistently. Still, Bradley's inability set the tempo confused him, and in the process he neglected the body attack. Bradley's body punches were far and few between, and all which was left was a vain attempt to perhaps grit a few rounds out with exchanges in center ring.
Bradley looked silly when he dropped his hands in a fearless showboating mode. Pacquiao is known for his punch count intensity, and once Pacman let his hands go, Bradley got hit. Pacquiao's jab combinations were getting through, and at times Bradley looked like a boxed in rat trapped in a dark alley with nowhere to go.
As the bout progressed into the middle rounds, Pacquiao tried cutting off the ring. This forced Bradley to have to fight his way out of the danger, and Pacquiao's punches-this time-came in far faster than he had anticipated or ever experienced. When fighting Pacqiuao in center ring did not work, Bradley tried fighting Pacqiao along the edges of the ring. Heavyweight Derric Rossy tried this approach in his IBF eliminator bout against Eddie Chambers a few years ago in Atlantic City, a rematch strategy which failed Rossy miserably. Rossy was only able to surive the 12 rounder and take a pasting, and hold here and then, but the ring edge approach left minimal room for counters.
Pacquao was ferocious is attacking Bradley in corners and along the ropes, making Bradley pay for it as Freddie Roach had commanded him to do between rounds. For Bradley, the only remaining option was to try to slug it out somehow with Pacqiuao in center ring-at this point in the bout. However, it proved impossible for Bradley to sustain that kind of pace with Pacquiao attacking him in top form. As Bradley tired after these exchanges, he tried settling in on the ropes, where he took a beating, and would be forced to come back out and fight it out in center ring again anyway.
With nowhere to go, nowhere to run, and nowhere to hide, Bradley wound up on the short end of the stick in a quasi technical brawl. The pace was furious, and as the championship rounds were reached, it became easier for Bradley to concede the bout and clinch while under pressure. When the exchanges became too furious, Bradley tried throwing long jabs. Bradley had some success with this, but still had to contend with Pacquiao throwing long jab counters which proved difficult to avoid in their entirety.
Technically speaking, Pacquiao knew in the rematch he would have to do much better in the second encounter than he did in the first encounter to get the win against the defending World Boxing Organization Welterweight world champion. While the odds favored Pacquiao, beyond the flashing lights and glitter of the marquee event, the judges nearly always favor the champion. With no knockdowns or point deductions on the table in a clean world class bout, Pacquiao had to show 'something more'. The nonstop pressure Pacquiao put on Bradley enabled him to score with short shots. Tried as he did, Bradley could not stop all of them.
Pacquiao succeeded in backing up Bradley when he wanted to, coming forward relentlessly with power shots mixed in. Bradley could not come up with a Sherlock Holmes type solution to Pacquiao's consistent work rate, getting out boxed and out gunned. Pacman put Bradley in survival mode, willing to take as much as he would give, much as Marcos Rene Maidana did with Adrian Broner in their welterweight championship encounter. True, Bradley did not go down against Pacquiao, but he still searched for answers throughout the entire bout and could not find any.
It should be noted despite losing to Pacquiao, Bradley is still a fine technical boxer, and in his rematch with Pacqiao, Bradley still demonstrated some technically wonderful abilities few can match. Bradley demonstrated the ability to change gears, change approaches, alternate approaches, and try different things. His ability to mix it with Pacquiao at the highest level made for an outstanding and exciting fight the boxing public truly enjoyed. However, to reach the level of a super bout with Floyd, Bradley had to prove his first victory over Pacquiao was not a gift, which it was.
Bradley wound up fighting Manny Pacquiao in a boxing fog in the later rounds, trying somehow to salvage a miracle win based on gut instinct. Bradley's ring instincts happen to be quite remarkable, but on the super level, they could save him to the extent of winning this bout on points. The key factor was Pacquiao was willing to live dangerously, and take as much as he was giving with risk in the tide of battle. Bradley was simply unwilling or unable to pay the same price and take chances to go to war at the 'super level' Pacquiao wanted to fight at. Pacquiao demonstrated his intent, ability and initiative to take his second fight with Bradley to the next level if Bradley wanted to. Bradley could NOT do it.
Floyd can, and that is why Pacquiao versus Floyd Mayweather Jr. has to happen now-and ther agreement to state the mega bout should be immediate.
Pacquiao versus Bradley II is historically significant. The late Burt Sugar, if he were with us, would note Pacquiao fought at the correct pace and tempo to take Bradley out of his comfort zones while fighting the right style fight, demonstrating his ability to fight at the level of the mega super fight with Floyd Mayweather Jr. which is yet to come. Floyd versus Pacquiao seems certain to happen later in 2014. Why wait?
If Floyd beats Marcos Rene Maidana, and Luis Collazo beats Amir Khan in the preliminary bout to Floyd, a rematch between Pacquiao and Juan Manuel Marquez would only be feasible if Floyd agreed to fight Collazo, and Pacman versus Marquez were the bout before it. This scenario, while theoretically possible, seems unlikely and unnecessary now as the Floyd versus Pacquiao superfight is back on the table.
Now that the dust has settled, the mega question remains? Who is the real world champion at 147 pounds welterweight? Is it Floyd or is it Pacman? By beating Bradley decisively, the issue of answering the question in the boxing ring has now been forced. Floyd versus Pacman is a must for the Fall of 2014-and now-the boxingpublic demands it! Pacquiao and Freddie Roach also have one keen advantage-for better or worse, Manny has been more active than Floyd. If Pacquiao decides he wants to win a little bit more than Floyd, which Pacman demonstrated capably in his rematch with Bradley, Pacman could still turn out to be the most dangerous opponent the aging Floyd has ever faced.
One fact remains certain. For better or worse, Floyd Mayweather Jr. can duck Manny Pacquiao no longer. Forget the money and the bookies. Floyd can avoid the ultimate showdown no longer, and after Paquiao beat the 31-0 Bradley, there can be no more delays, and no more excuses.
Bob Arum Speaking About A Possible Super Fight
FOLLOW US ON TWITTER: @REALCOMBATMEDIA
LIKE US ON FACEBOOK: REALCOMBATMEDIA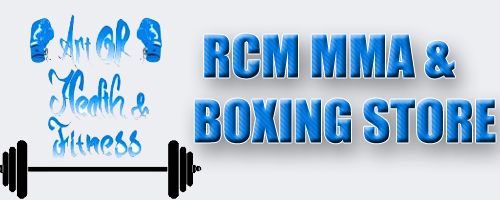 CHECK OUT OUR QUALITY SPONSORED PRODUCTS
NUTRIENT RICH HEMP PLANT PROTEIN
IMPROVE BRAIN FUNCTION WITH 'ALPHA BRAIN'
IMPROVE YOUR ENERGY WITH SHROOMTECH
INCREASE ENDURANCE WITH THE CARDIO MASK
INCREASE YOUR STRENGTH WITH T-PLUS
COMMENTS
COMMENTS