By: www.boxingscene.com
 Carson, California (April 27, 2014)– Keith "One Time" Thurman made short work of veteran Julio Diaz as a fight that was just starting to heat up was abruptly stopped after the 3rd round when Diaz suffered a rib injury. A punch Thurman landed caused the damage as he recorded the 21st stoppage of his career.
This was Thurman's first time headlining a card on a major network and while the fight may have ended in anticlimactic fashion, he still showed why he's one of the most promising fighters in the welterweight division. His power and speed were evident and hitting someone so hard you hurt their ribs is a nice feather in your cap.
Thurman looked strong and crisp from the onset and the first good punch he landed on Diaz hurt him right away proving One Time truly does possess good power. Diaz was game and looked to land punches of his own but Keith was faster as he evaded Diaz's attack and countered with a big right hand to close the first round.
In the 2nd round, Thurman landed a flush right hand but it was a sweeping uppercut that really put Diaz in a bad state as his legs wobbled and was momentarily hurt. Diaz's troubles would continue as a left hand landed on the side of his head would cause a delayed reaction as he went down to a knee. Things didn't look promising for Diaz who seemed to be getting shook with all of Thurman's big punches.
Diaz came out energized in the 3rd round almost looking to make up for the knockdown he suffered in the previous stanza and actually did well. Thurman was caught by a right hand and some body shots as Diaz showed he wasn't going to down without a fight.
Both men traded vigorously and had success as a fight was breaking out much to the delight of the crowd on hand.
The end would come before the 4th round could commence as the fight was waived off and the referee disclosed a rib injury was the cause of Diaz not being able to continue. It was a bit of a disappointing ending but Thurman was satisfied with his performance none the less.
The fight many fans now want to see is Thurman versus IBF Weltweight champion Shawn Porter, who scored an impressive stoppage over Paulie Malignaggi last week. Thurman is open to the fight and states whenever Porter and his team are ready, he will be too.
"Shawn Porter is a terrific fighter. He's a great friend of mine and a devastating boxer puncher like myself. It's a great fight man. Team Porter knows. We know each other very well. We're with Al [Haymon] and whenever they're ready, I'm ready. It's going to be a tremendous fight" said Thurman during his post fight interview.
Thurman will also be in Las Vegas next week to watch two other possible opponents in his division square off as Floyd Mayweather takes on Marcos Maidana. Thurman has plenty of options waiting for him and it's just a matter of which one he gets first.
UNDERCARD
In what should be considered a Fight of the Year candidate, Lucas Matthysse and John Molina lived up to the hype and put on a thrilling affair. In a back and forth fire fight, it was Matthysse whose power prevailed as he stopped John Molina in the 11th round of their contest.
The fight had all the makings of a classic with the fighters trading knockdowns and providing some great action throughout the entire bout.
It was no secret both guys had power and it didn't take long for it to be put on display as both guys threw and landed bombs from the opening stanza. Molina landed two overhand rights that connected flush and stunned Matthysse. In the 2nd round, Molina would once again connect and this time Matthysse would go down for the first time in the fight.
Molina did a good job of controlling distance as he made sure to pull out of reach when Matthysse lunged in looking to land his power combinations. Sensing some urgency after tasting the canvas and suffering a cut from a headbutt in the 3rd round, Matthysse fought aggressively and traded with Molina. Lucas began closing the distance and finding a home for his big shots.
In the 5th round however, Molina would once again unleash his overhand right as he would put Matthysse down for the second time. At that point it appeared Molina was able to take Lucas' power much better than the other way around. Even after being down twice and being stunned, Matthysse never stopped coming forward and punching.
Matthysse slowly began to take over the fight and he also put in a great body attack on Molina. The same punches Molina was able to evade earlier in the fight were now landing for Lucas much as he ripped him with right hands and left hooks. To his credit Molina was taking the shots but what he fired back in return wasn't as effective as it was earlier.
By the 8th round, Molina was spending too much time against the ropes as Matthysse took advantage and unload his arsenal with almost all of it landing. Molina showed a great beard and heart but the punishment was taking its toll on him as he finally went down from a Matthysse left hand late in the 8th.
In the 10th round, another attack from Matthysse would force Molina to take a knee as he had no choice but to succumb to the punishment Lucas was dishing out. To his credit Molina fought and threw until the end but he would once again crumble in the 11th round as referee Pat Russell called a halt to the fight.
Both Matthysse and Molina should be commended as both showed resilience and heart by getting off the canvas. Matthysse will use this war as a bounce back from his defeat to Danny Garcia last September and even in a loss, Molina gave a great account of himself and proved again why he's a fan friendly fighter.
The StubHub Center has a way of bringing out the best fights out of fighters as it added another memorable affair to its long list of epic fights. All boxing fans should come out at least once to experience this magical venue and chances are you'll walk away being part of a special fight.
FOLLOW US ON TWITTER: @REALCOMBATMEDIA
LIKE US ON FACEBOOK: REALCOMBATMEDIA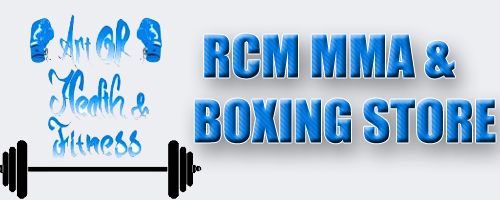 CHECK OUT OUR QUALITY SPONSORED PRODUCTS
NUTRIENT RICH HEMP PLANT PROTEIN
IMPROVE BRAIN FUNCTION WITH 'ALPHA BRAIN'
IMPROVE YOUR ENERGY WITH SHROOMTECH
INCREASE ENDURANCE WITH THE CARDIO MASK
INCREASE YOUR STRENGTH WITH T-PLUS
COMMENTS
COMMENTS