Slowinski vs Catinas and Adegbuyi vs Zhuravlev on the fight-card of SUPERKOMBAT® World Grand Prix – Final 2013
SUPERKOMBAT® World Grand Prix – Final, scheduled on December 21st in Galati, Romania, will end a great and busy season of 2013. After a totally of 16 events, including the Tryouts, New Heroes and World Grand Prix series, 14 fighters got their ticket for the biggest show of this year wich will be broadcasted live in around 100 countries from 5 continents. Pavel Zhuravlev, Paul Slowinski, Stoica brothers, Benjamin Adegbuyi, Alexandru Lungu and Ondrej Hutnik promise an epic event. Due the humanitarian campaign initiated by SUPERKOMBAT®, all the incomes from the tickets sales will be donated to flood victims of Galati.
This time, in the final tournament of the year will participate fighters from the new generation, while SUPERKOMBAT® stars will have super-fights or world title shots. "Because in january we started the New Heroes project, we decide to develop the system inside of the tournaments and end with this final. Anyway, the stars have their place in this big event from Galati. Pavel Zhuravlev vs. Benjamin Adegbuyi, Paul Slowinski vs. Raul Catinas or Ondrej Hutnik vs. Andrei Stoica will be one of the most exciting fights of this year in the kickboxing scene. We will have also a entertainment fight between the internet legend and former judo world champion Alexandru Lungu and Mike Bourke at the super heavyweight division", said SUPERKOMBAT® president, Mr. Eduard Irimia.
In the co-main-event of the night, the Romanian star Raul "Iron" Catinas (19-6-0) is set-up for another epic clash, this time against the Polish Paul "The Sting" Slowinski (105-20-1), ISKA Super Heavyweight World champion, former King of Oceania champion and K-1 World Grand Prix (Amsterdam) winner. Raul "Iron" Catinas made his come back in the ring with a dramatic KO over Ricardo Van Den Bos, meanwhile Paul "The Sting" Slowinski who is fighting out of Adelaide (Australia) scored his 105 win in his career against Cihad Kepenek. "Raul is a strong fighter, but he can't stop me. Last year, I lost with Catalin Morosanu, this time it will not happen with Catinas", said Paul Slowinski (1.90 m, 110 kg), who knocked-out stars as Ben Edwards, Zabit Samedov, Patrice Quarteron and Mighty Mo.
Anothers SUPERKOMBAT® stars will compete in the main-event of the night and one of the most expected rematch. The Ukrainian Pavel "The Caiman" Zhuravlev, who is the SUPERKOMBAT® World Grand Prix 2012 champion, K-1 World Grand Prix – Final semifinalist and Legend champion, accepted the challenge of the Romanian Benjamin "Mr. Gentleman" Adegbuyi after at the SUPERKOMBAT® World Grand Prix – Final of 2012 he knocked him out in the first round. Since then, both fighters raised in rankings. Undefeated in 2013, Benjamin Adegbuyi (14-2-0) won against the K-1 World Grand Prix – Final runner-up Ismael "Mr. Pain" Londt, while Pavel Zhuravlev (62-9-1) defeated warriors as Catalin Morosanu, Sahak Parparyan and Agron Preteni.
Stoica brothers, Andrei and Bogdan, can make history in Galati if they win their fights and become the first brothers in the history of professional kickboxing winning at the same time. Official challenger no. 1, as a result of his success against Arnold Oborotov, Andrei (Romania) will face Ondrej Hutnik (Czech Republic), official challenger no. 2, for vacant SUPERKOMBAT® super cruiserweight belt. "I'm undefeated since 2008 and I will keep my perfect record also after this fight. The world title belt will be mine", said former muay-thai champion Ondrej Hutnik (76-9-1) who won by TKO at SUPERKOMBAT® World Grand Prix – Final Elimination against Massinissa Hamaili. "I'm prepared for a war. I know his style and I'm not worried. I'm confident that I will be the winner", replied Andrei.
SUPERKOMBAT® cruiserweight champion since 2012, Bogdan Stoica (30-2-0) will defend his belt against Igor Bugaenko of Belarus, the mandatory challenger as a result of his his success over Jorge Loren. "Bugaenko is a very experienced fighter, who knows how to use his boxing skills in a successful manner. I'm the campion and I will remain the champion and I will still remain the champion. For sure there will be war on December 21st", declared Bogdan, known for his for his flying kicks, knee attacks and axe-kick.
Location:
Dunarea Skating Hall
253 Cosbuc George St., Galati, Romania
Date & Time:
Doors Open: Saturday, December 21 at 9:00pm EET
Opening Ceremony: Saturday, December 21 at 10:00pm EET
Tickets:
URL: http://www.eventim.ro/ro/bilete/superkombat-world-grand-prix-galati-patinoarul-dunarea-343762
Prices: 50.00 RON (1st category), 70.00 RON (2nd category) & 200.00 RON (VIP category)
LIVE Pay-Per-View:
URL: http://www.epicentre.tv/eventdetail/tabid/111/id/64
Price: 9.95 USD
TV Broadcast:
This event will be broadcasted LIVE by Sport.ro in Romania starting from 10:00pm EET, Eurosport, Eurosport HD and Eurosport Asia-Pacific in more than 70 countries from 4 continents starting from 9:00pm CET and on Fight Now! TV in United States of America starting from 3:00pm ET / 12:00pm PT.
Fight Card:
1. Opening Fight – Ligh Heavyweight Bout (-85.00 kg)
Alexandru Nedelcu (Romania) vs. Mohammed El Boulahiati (Morocco)
2. Heavyweight Tournament / Semifinal 1 – Heavyweight Bout (+96.00 kg)
Redouan Cairo (Suriname) vs. Giannis Stoforidis (Greece)
3. Heavyweight Tournament / Semifinal 2 – Heavyweight Bout (+96.00 kg)
Frank Munoz (Spain) vs. D'Angelo Marshall (Curacao)
4. SUPERKOMBAT® Super Cruiserweight Title – Super Cruiserweight Bout (-95.00 kg)
Ondrej Hutnik (Czech Republic) vs. Andrei Stoica (Romania)
5. Entertainment Fight – Super Heavyweight Bout (+135.00 kg)
Mike Bourke (United States of America) vs. Alexandru Lungu (Romania)
6. SUPERKOMBAT® Cruiserweight Title – Cruiserweight Bout (-92.00 kg)
Igor Bugaenko (Belarus) vs. Bogdan Stoica (Romania)
7. Super Fight – Heavyweight Bout (+96.00 kg)
Pavel Zhuravlev (Ukraine) vs. Benjamin Adegbuyi (Romania)
8. Super Fight – Heavyweight Bout (+96.00 kg)
Paul Slowinski (Australia) vs. Raul Catinas (Romania)
9. Heavyweight Tournament / Final – Heavyweight Bout (+96.00 kg)
Winner of Semifinal 1 vs. Winner of Semifinal 2
Organization Overview
The concept of SUPERKOMBAT® is based on fights at heavyweight division with stand-up rules between fighters from all around the world, coming from different fight disciplines, attracting viewers and spectators from different locations where the events take place. The organization is positioned as the only one world fighting elimination system at heavyweight divisions on stand-up rules broadcasted worldwide via Eurosport International and Eurosport Asia-Pacific in more than 75 countries.
FOLLOW US ON TWITTER: @REALCOMBATMEDIA
LIKE US ON FACEBOOK: REALCOMBATMEDIA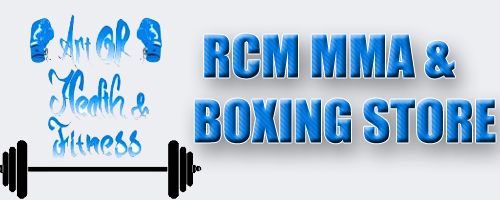 DONATE TO HURRICANE SANDY RELIEF :REDCROSS-DONATE
HELP STOP WORLD HUNGER: RCM STOP WORLD HUNGER
LEARN MARTIAL ARTS & IMPROVE HEALTH: RCM MMA & BOXING STORE
MAIN CONTACT: news@realcombatmedia.com
MMA DEPARTMENT:realcombatmediamma@gmail.com
MMA RADIO:realcombatmediammaradio@realcombatmedia.com
BOXING RADIO:realcombatmediaboxingradio@realcombatmedia.com
UK & IRELAND: realcombatmediauk@gmail.com
GREECE: realcombatmediagreece@yahoo.com
We are always looking for new talent for the fastest growing US and UK based, combat website. We have openings for the following positions – Internet Sales Advertising, Boxing Correspondents, MMA Correspondents and Radio Correspondents. Contact us at news@realcombatmedia.com if you are interested. Serious inquiries only!
We have plenty of cost effective advertising and sponsorship opportunities available on our website and radio programs. We will help grow your business. Contact us atadvertising@realcombatmedia.com.
COMMENTS
COMMENTS