Andre Soukhamthath, left, is aiming for his seventh consecutive win Friday, Dec. 6, 2013 when he faces Ohio veteran Corey Simmons on the undercard of Classic Entertainment & Sports' mixed martial arts show at Twin River Casino in Lincoln, R.I. (CES photo by Kelly MacDonald)
FOR IMMEDIATE RELEASE
Wednesday, Dec. 4th, 2013
CES MEDIA ALERT
 Soukhamthath aims to keep the ball rolling Friday in another tough test at Twin River
Following his fight Friday night, featherweight Andre Soukhamthath will relocate to Palm Beach to begin training with the famed Blackzilians. (CES photo by Ian Travis Barnard)
LINCOLN, R.I. (Dec. 4th, 2013)
 —
Long before he made his professional debut in mixed martial arts, Andre Soukhamthath was already a polarizing figure on the local circuit.
At first, critics said he didn't have the ground game necessary to succeed in such a competitive region. Now that he's 6-1 with six consecutive wins on his resume — some of them against top-flight wrestlers or jiu-jitsu black belts — now the knock on Soukhamthath is he's taking the "easy route" to the top.
What will it take for the Woonsocket, R.I., featherweight to silence the critics?
"I don't care what they say," said Soukhamthath, who is looking to close out the year with another win Friday, Dec. 6, 2013 on the undercard of Classic Entertainment & Sports' 20th mixed martial arts show at Twin River Casino.
"I'm doing what I need to do and taking what comes my way. This is how I feed my family."
With an opportunity to become the winningest fighter in CES MMA history with his seventh win, snapping a tie with fellow Rhode Islander Todd Chattelle, Soukhamthath (6-1, 3 KOs) will face veteran Corey Simmons (5-5, 1 KO) of Defiance, Ohio, in a three-round bout Friday night, a fight he agreed to on just three week's notice.
"Breaking that record would mean a lot," Soukhamthath said. "It's not something I set out to do from the start, but considering some of the great fighters who've fought for CES through the years, yeah, it'd be a pretty cool accomplishment.
"This fight is a good test for me," he continued. "[Simmons] is a scrapper. He's always in good shape and he comes forward a lot. I'm not worried about his takedowns. All of these guys I fight want to take me down and just lay on me, and if they can't do it they just end up running. I don't think [Simmons] will do either. He'll try to stand and bang with me. That's what I need. That's what I want."
As Soukhamthath pointed out, most of his opponents have brought a similar approach to the cage on fight night, which is to try to bring Soukhamthath to the canvas and expose his alleged weakness on the ground. Few have succeeded, including Blair Tugman, a former collegiate wrestler who recently opened his own wrestling academy and referred to Soukhamthath as a "big fish in a small pond" prior to their fight in June. Soukhamthath stood his ground — literally — and snuffed out each of Tugman's takedown attempts in a lopsided win.
"He couldn't take me down once," Soukhamthath said. "It shows what good footwork and natural ability can do.
"I think people just underestimate my ground skills and my jiu-jitsu, but I've been doing this for eight years, so they shouldn't do that. I don't really have to prove it to anyone. The only way to do that is through my fights. When people take me down, I get right back up. When black belts take my back, they can't submit me. It'll eventually get to the point where people say, 'Hey, his ground game is a problem, too.'"
Never one to be satisfied with what he's already accomplished at the professional level, Soukhamthath is always looking for a way to make himself a better fighter, which is why he and his family (girlfriend Jaime and son Benson) are relocating this weekend to Boca Raton, Fla., where Soukhamthath will begin training with the Blackzilians, a well-known combat sports team in Palm Beach County famous for helping guide the careers of several prominent fighters, including Ultimate Fighting Championships (UFC) veterans Vitor Belfort, Alistair Overeem and Rashad Evans, and world champion bantamweight boxer Guillermo Rigondeaux.
Soukhamthath linked up with one of the Blackzilians' head trainers, Henri Hooft, through mutual friend and fellow fighter Sean Soriano, who sent Hooft video of Soukhamthath's workout routine.
"They were pretty impressed and wanted to work with me," Soukhamthath said. "They invited me down, saw me train, saw my work ethic, saw my toughness, and wanted me to come back.
"Not everyone gets this chance. It's a huge opportunity. I want to get a different outlook on training. I've been training in Massachusetts and Rhode Island for a while now. Nothing against them, because they've carried me my whole career, but it's hard for me to get guys my size in the gym. Working with the Blackzilians is is a big opportunity for me, and I'm going to run with it."
Regardless of where he trains, Soukhamthath will continue to fight in the northeast under the guidance of CES MMA, so even though Friday won't be the last time local fans see him in action, the Soukhamthath they see in 2014 might be a new-and-improved version — perhaps one who can finally silence the critics.
"I've heard it all," Soukhamthath said. "When I began fighting, I took a lot of tough fights, but I didn't take stupid fights. I'm not going to jump in there with a guy who's 10-0, but when I was 2-1, 3-1, whatever, I took on guys with as many fights as I had. That's how I built myself. I hear guys saying I've taken the 'easy route,' but I never hear anyone locally trying to take my spot.
"I'm just doing my thing … trying to keep the ball rolling. I'm not even paying attention to that. I know I work hard. CES has always taken care of me, and my fans still want to see me fight, so I'm just going to keep training hard down in Florida, and come back up here and keep on winning."
Ticket for "CES MMA XX" are priced at $40.00, $55.00, $100.00 and $125.00 (VIP) and can be purchased by calling 401-724-2253/2254, online at 
www.cesmma.com
 or 
www.ticketmaster.com
, or at Players Club at Twin River.
Headlining this historic event, Boston, Mass., native 
Rob Font
 (7-1, 2 KOs), the reigning CES MMA featherweight champion, will put his record on the line in the main event against Canadian challenger 
Matt DiMarcantonio
 (4-3), while Providence, R.I., veteran 
Luis Felix
 (9-7, 3 KOs) and Boston's 
Lucas Cruz
 (6-1, 2 KOs) will battle for lightweight supremacy in the highly-anticipated co-feature.
Font is riding a six-fight win streak — three of those wins under the guidance of CES — with four of those fights coming against the top featherweights in the region, including Saul Almeida, Chris Foster and Cruz.
The Cruz-Felix bout — a CES title eliminator in the 155-pound division vacated by Mike Campbell — could steal the show, one of several fights worthy of main-event status on this stacked card. Felix typically saves his best for his most important fights, as evident by his wins over former Ultimate Fighting Championships (UFC) veterans Marc Stevens andJoe Proctor, while Cruz, despite his recent loss to Font, owns impressive wins over John Ortolani and Pete Jeffrey at 155.
In another highly-anticipated between two of the region's top fighters in the welterweight division, fifth-ranked Brett Oteri (11-5, 1 KO) of Dedham, Mass., will face Dennis Olson (13-7, 1 KO) of Amherst, N.H., formerly ranked No. 1 in the 185-pound weight class. Olson last fought at Twin River in April when he submitted Todd Chattelle in the opening round of their main-event rematch.
Not to be outdone, Providence light heavyweight Greg Rebello (15-5, 8 KOs) will end his short-lived retirement and return to the cage Friday following a loss in his last bout in June. Once considered the top fighter in his weight class in New England, Rebello won 11 consecutive fights between 2006 and 2010 before a tough loss to Dan Cramer at the Bellator Fighting Championships. After losing a split decision to Lewis Rumsey in June — his third loss in six fights — Rebello announced his retirement, but has decided to resume his career Friday in CES MMA's 20th celebration show.
The undercard of "CES MMA XX" will also feature the return of fan-favorite Charles Rosa (5-0, 2 KOs), a rising star in the lightweight division who wrestled collegiately at Providence's Johnson & Wales University before returning home to Boynton Beach, Fla., but still maintains a strong fan base in Rhode Island. Rosa made his CES debut in October with an impressive submission win over Steve McCabe and will now face the dangerous Ralph Johnson (6-8, 6 KOs) of Worcester, Mass., who is coming off an impressive, first-round knockout win over Jason Ward in November, making that six first-round knockout wins for the 6-foot-5 slugger in his career.
Looking to keep his perfect record intact, East Providence, R.I., lightweight Nate Andrews (5-0, 2 KOs) will step up face seasoned Miamisburg, Ohio, veteran Tyler Combs (13-11, 8 KOs), while another unbeaten prospect, Providence welterweight Eric Spicely (2-0) will return for his third and final fight of 2013 when he faces Connecticut native Tyler Rose (1-0) in a three-round bout. Providence featherweightTom Evans (2-2, 1 KO) will look to snap a two-fight losing streak when he faces Ruso Khubejashvili (3-2) of Massachusetts and welterweight Keenan Raymond (1-0) of Providence will face Addison O'Neal. All fights and fighters are subject to change.
— CES —
FOLLOW US ON TWITTER: @REALCOMBATMEDIA
LIKE US ON FACEBOOK: REALCOMBATMEDIA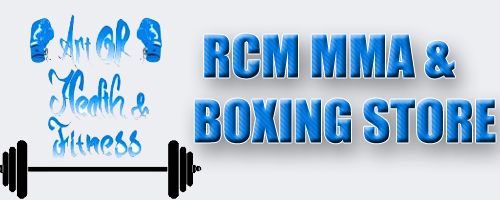 DONATE TO HURRICANE SANDY RELIEF :REDCROSS-DONATE
HELP STOP WORLD HUNGER: RCM STOP WORLD HUNGER
LEARN MARTIAL ARTS & IMPROVE HEALTH: RCM MMA & BOXING STORE
MAIN CONTACT: news@realcombatmedia.com
MMA DEPARTMENT:realcombatmediamma@gmail.com
MMA RADIO:realcombatmediammaradio@realcombatmedia.com
BOXING RADIO:realcombatmediaboxingradio@realcombatmedia.com
UK & IRELAND: realcombatmediauk@gmail.com
GREECE: realcombatmediagreece@yahoo.com
We are always looking for new talent for the fastest growing US and UK based, combat website. We have openings for the following positions – Internet Sales Advertising, Boxing Correspondents, MMA Correspondents and Radio Correspondents. Contact us at news@realcombatmedia.com if you are interested. Serious inquiries only!
We have plenty of cost effective advertising and sponsorship opportunities available on our website and radio programs. We will help grow your business. Contact us atadvertising@realcombatmedia.com.
COMMENTS
COMMENTS