Superkombat New Heroes Italy –
Matchmaking and humanitary global campaign
BUCHAREST – OCTOBER 23 – FOR IMEDIAT RELEASE: On Sunday, November 3, in Marina de Carrara (Italy), SUPERKOMBAT® Fighting Championship, Europe's leading professional kickboxing league, presents "Superkombat New Heroes VI", stand-up fighting event inside of Orient Festival, the biggest oriental show outside of Asia. Eight fights were added on the card with New Heroes middleweight title between Cedric Manhoef (Suriname) and Cristian Milea (Romania) as main-event. In the presence of most of SUPERKOMBAT® champions, SUPERKOMBAT® will launch the first global humanitarian campaign, this time to help the flood victims from Galati area (Romania), where is scheduled the SUPERKOMBAT® World Grand Prix Final.
5.000 fighters at Unified World Championships, 5.000 martial artists, 50.000 square meters, 15 diplomatic missions, 100.000 visitors are the numbers set for this edition of Orient Festival scheduled for October 31 – November 31. "Is the perfect opportunity to launch a global humanitarian campaign. We want to demonstrate again that SUPERKOMBAT® it's not only a fighting promotion. Near Galati, the city what will host the Final on December 21, a lot of people suffered due the flooding. So this why we decided to start our global campaigns with Galati", explained Eduard Irimia, president of SUPERKOMBAT®. Full details will be revealed on www.superkombat.com
"I am very honoured to be hosting of this exciting show inside our festival", said Michele Panfietti, CEO of Orient Festival. "Except the show from November 3, we are happy because SUPERKOMBAT® board decided to make a worldwide selection at Unified World Championships. It's a good chance for the fighters to become international stars."
Stars as Catalin Morosanu, Andrei Stoica, Bogdan Stoica, Alexandru Lungu, Benjamin Adegbuyi, Sebastian Ciobanu and Melvin Manhoef will be in Carrara for practice and exhibitions during the Orient Festival, but also to sustain first global humanitarian campaign named Fight for Galati". 16 warriors from eight countries will wear shirts with this message in the ring at Superkombat New Heroes VI.
SUPERKOMBAT® New Heroes VI – Carrara, Italy, November 3 – Full fight-card:
1. Super Fight – Lightweight Bout (-139.99lb / -63.50kg)
Petjor Dorje (Netherlands) vs. Shan Cangelosi (Italy)
2. Super Fight – Lightweight Bout (-143.30lb / -65.00kg)
Cristian Spetcu (Romania) vs. Apirak Sitmonchai (Thailand)
3. Super Fight – Welterweight Bout (-147.71lb / -67.00kg)
Alexandros Filippidis (Greece) vs. Kong Fah Sitmonchai (Thailand)
4. Super Fight – Super Middleweight Bout (-165.35lb / -75.00kg)
Bogdan Stanciu (Romania) vs. Ouaida Tergui (Morocco)
5. Super Fight – Light Heavyweight Bout (-187.39lb / -85.00kg)
Daniel Alexandru (Romania) vs. Clyde Brunswijk (Suriname)
6. Super Fight – Cruiserweight Bout (-200.62lb / -91.00kg)
Cristian Ristea (Romania) vs. Fabian Gondorf (Netherlands)
7. Super Fight – Heavyweight Bout (+211.64lb / +96.00kg)
Enver Sljivar (Slovenia) vs. Alex Rossi (Italy)
8. SUPERKOMBAT® New Heroes – Middleweight Title Bout (-156.53lb / -71.00kg)
Cristian Milea (Romania) vs. Cedric Manhoef (Suriname)
Location:
CarraraFiere Exhibition Centre
133 G. Galilei St., 54033 Marina di Carrara
Italy
Date & Time:
Doors Open: Sunday, November 3, 2013 at 2:00PM CET (Central European Time)
Opening Ceremony: Sunday, November 3, 2013 at 6:00PM CET (Central European Time)
Tickets:
Category 1: €10.00 (standing room only with access to the Orient Festival included)
Category 2: €25.00 (VIP table only with aperitive and drink included)
Category 3: €50.00 (VIP table with dinner  included)
Broadcast:
SUPERKOMBAT® New Heroes (Carrara) will be broadcasted live by Sport.ro in Romania starting from 7:00PM EET (Eastern European Time), Fight Now! TV in United States of America starting from 9:00AM PST (Pacific Standard Time) / 12:00AM EST (Eastern Standard Time), on Pay-Per-View via Epicentre for only $9.95 and delay on Eurosport International & Asia Pacific in more than 70 countries from 4 continents.
Media Contact
SUPERKOMBAT® Media Management
Alin HUIU – Media Manager
Bucharest, Romania
Phone: 40 720 306 615
E-mail: media@superkombat.com
www.superkombat.com
Organization Overview
SUPERKOMBAT® is a martial arts championship with fights at various weight divisions and also includes an elimination tournament for the heavyweight division. All the events are based on fights at stand-up rules between fighters from all around the world, coming from different fight disciplines as boxing, kickboxing, mixed martial arts, judo, karate, muay thai, and wrestling.The difference from other similar concepts is that SUPERKOMBAT® focuses on the mainstream promotion and creates various stories in touch with the local media around the world, thus creating a global synergy with the general public. In its events, SUPERKOMBAT® uses fighters from all around the world. In the last two years the specialized martial arts media has begun to consider SUPERKOMBAT® to be the European fighting championship leader on stand-up rules broadcasted worldwide due to its 6 live events and another 6 events in replay. SUPERKOMBAT® is covered in more then 70 countries from 5 continents.
FOLLOW US ON TWITTER: @REALCOMBATMEDIA
LIKE US ON FACEBOOK: REALCOMBATMEDIA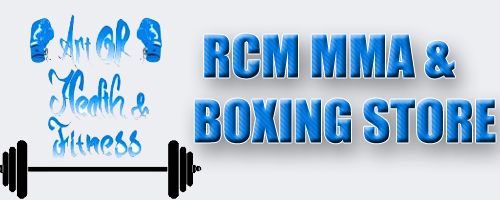 DONATE TO HURRICANE SANDY RELIEF :REDCROSS-DONATE
HELP STOP WORLD HUNGER: RCM STOP WORLD HUNGER
LEARN MARTIAL ARTS & IMPROVE HEALTH: RCM MMA & BOXING STORE
MAIN CONTACT: news@realcombatmedia.com
MMA DEPARTMENT:realcombatmediamma@gmail.com
MMA RADIO:realcombatmediammaradio@realcombatmedia.com
BOXING RADIO:realcombatmediaboxingradio@realcombatmedia.com
UK & IRELAND: realcombatmediauk@gmail.com
GREECE: realcombatmediagreece@yahoo.com
We are always looking for new talent for the fastest growing US and UK based, combat website. We have openings for the following positions – Internet Sales Advertising, Boxing Correspondents, MMA Correspondents and Radio Correspondents. Contact us at news@realcombatmedia.com if you are interested. Serious inquiries only!
We have plenty of cost effective advertising and sponsorship opportunities available on our website and radio programs. We will help grow your business. Contact us atadvertising@realcombatmedia.com.
COMMENTS
COMMENTS