HOST: ISAAC LANDFERT
TWITTER: @isaaclandfert
CO HOST: DAVID 'HOLLYWOOD HULLET
TWITTER:@dchulett
PANEL HOST #1: ZACK HEIM
TWITTER: @Zheim82
REAL COMBAT MEDIA MMA RADIO EPISODE #8 (9/16/2013)
Roselle Park, NJ (September 9th, 2013)– Real Combat Media MMA Radio returns with another stacked episode #8. Our Host is Isaac Landfert, who is a comedian and a mma enthusiast from Indianapolis, In. Our Co-Host is current professional fighter and former Strikeforce fighter, David 'Hollywood' Hulett who is in Phucket, Thailand.  Our panel hosts for this episode will be Zach Heim from Huntingburg, In, who writes for Real Combat Media MMA .
Our featured guest will be Daniel Straus, who has an impressive record of 21-4. He was a winner of the Bellator Featherweight tournament and will challenging the dangerous Pat Curran for championship, on the premier Bellator PPV.
Our second guest will be the rising Flyweight prospect, James Porter. James is 7-1 and will be fighting Sergio Pettis, who is the brother of UFC champion, Anthony Pettis on September 28th.
Our topics for this episode #8 will be the Bellator 100 Preview, TUF 18 episode 2 recap, recent UFC news and we will preview the PPV Card of UFC 165.
Our show will air live Monday at 8PMET, 5PMPT & 1AMGMT. The recorded version will be available on iTunes, blogtalkradio and You Tube right after the show.
LISTEN HERE: www.blogtalkradio.com/realcombatmedia/2013/09/17/real-combat-media-mma-radio-episode-8
LIVE CALLERS:(347) 324-5998
FOLLOW US ON TWITTER: @REALCOMBATMEDIA
LIKE US ON FACEBOOK: REALCOMBATMEDIA.COM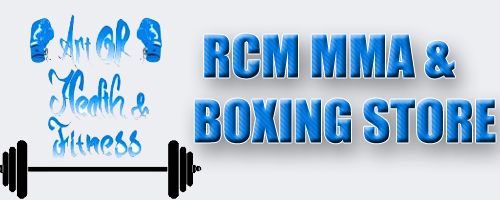 DONATE TO HURRICANE SANDY RELIEF :REDCROSS-DONATE
HELP STOP WORLD HUNGER: RCM STOP WORLD HUNGER
LEARN MARTIAL ARTS & IMPROVE HEALTH: RCM MMA & BOXING STORE
MAIN CONTACT: news@realcombatmedia.com
MMA DEPARTMENT: realcombatmediamma@gmail.com
MMA RADIO: realcombatmediammaradio@realcombatmedia.com
BOXING RADIO: realcombatmediaboxingradio@realcombatmedia.com
UK & IRELAND: realcombatmediauk@gmail.com
GREECE: realcombatmediagreece@yahoo.com
We are always looking for new talent for the fastest growing US and UK based, combat website. We have openings for the following positions – Internet Sales Advertising, Boxing Correspondents, MMA Correspondents and Radio Correspondents. Contact us at news@realcombatmedia.com if you are interested. Serious inquiries only!
We have plenty of cost effective advertising and sponsorship opportunities available on our website and radio programs. We will help grow your business. Contact us at advertising@realcombatmedia.com.
COMMENTS
COMMENTS