Interview w/Juliano "Banana" Coutinho  – The Hardest Fight of His Career.
[Interview by Pattee Mak – September 3, 2013] Heavyweight Juliano "Banana" Coutinho (3-1) of West Yarmouth, Massachusetts has the fight of his life scheduled as the Main Event against UFC Veteran Josh "heavy" Hendricks (19-8) on September 14, 2013 at the JunglePlex in Plymouth, Massachusetts.
Pattee Mak:  You have a scheduled fight on September 14, 2013 against a more seasoned veteran than yourself.  Tell me why take this fight?
Coutinho:  I'm a fighter and I think it is my job to fight whoever step up to the plate, especially when you have to defend the title.
Pattee Mak: Is this fight the hardest fight you'll face in your pro career?
Coutinho: By the statistics yes. It will be the hardest fight of my career, but I take every fight as the hardest fight, so I can find the extra strength to train for.
Pattee Mak:  What do you know about Hendricks?
Coutinho:   The only thing I know about him is that he is a UFC veteran, very strong wrestler with a lot of power and actually comes to fight.
Pattee Mak:  Come the weigh ins are you concerned at all how much Hendricks will weigh in at?
Coutinho:  Not really. I think he is the one concerned about that since I have to cut a few pounds to make that weight.
Pattee Mak: Any predictions on the time you'd like to him to submit or have the bout called to a halt?
Coutinho:  Hmmm hard to say but since my last fight it went to the distance I would love to go few rounds with him and push to the limit to see who is better conditioned and from there finish him on the ground. I would call RNC 4 round. I'm prepared for 5 rounds.
Pattee Mak:  Where do you see yourself in the next few years?
Coutinho:   I'm taking as much fights as I can lately because I know time is running and I'm not getting any younger ha ha. But definitely see myself fighting at the big show soon.
Pattee Mak:  OK I got to ask Banana?  Was there a slip and fall?
Coutinho:   Ha ha ha ha ha everyone wants to know this mystery ha ha ha I love it, but lets keep it clean. I eat a lot of bananas to keep my potassium in a good level ha ha ha. Good enough right?
Pattee Mak:  Yes good enough.
Pattee Mak:  Congrats on winning two of your three fights within the 1st minute of the round and the other went the distance.  Tell me were you extremely confident in going into those fights with the opponents that you fought?
Coutinho:  Thanks. As everyone knows my strongest area is the ground so…. Try to do some damage ground and pound so I can see an opening for a Jiu Jitsu finish.
Pattee Mak:  Whom do you look up to in the sport?
Coutinho:  Hmmmm I have a few guys that I look up to. But first one is my mentor Daniel Gracie, also Gabriel Gonzaga and Big Nogueira.
Pattee Mak:  You are currently training at the Cape Cod Fighting Academy. Tell me about your training and who is training you?
Coutinho: I train at CCFA and also Sityodtong Boston. My main coach is Mike Gresh "Loco Lobo" that is working on my stand up game, also I cross training with UFC fighter Gabriel Gonzaga twice a week also another UFC fighter Christian Morecraft helps me a lot on my wrestling game and John Johnston, he is a trainer at Sityodtong Boston and a nasty striker.  Also Mark Featherstone is my strength and conditioning coach who push me beyond my limits.  Mixing all these guys in a blender and September 14th you'll see what's going to happen.
Pattee Mak:  Is it difficult to find the time to train yourself since you are also a BJJ trainer?
Coutinho:   WOW good question. I think the hardest for me is finding the time since I'm not only a BJJ trainer but also I have a couple of jobs hahah. But no excuse, I'm a go-getter.
Pattee Mak:  Who are your clients that you train?
Coutinho:  I have a school in Hyannis at 455 Yarmouth Rd in Hyannis that is open to public starting at 6 pm for adults everyday and also I train kids as well three times a week, and our gym offers some cardio kickboxing for male and females.
Pattee Mak:  Have you ever trained outside of the U.S?
Coutinho:  No I never trained outside of U.S.
Pattee Mak:  Thank you so much for taking the time for this interview.  A special thanks goes out to Greg Jordan and Jimmie Jones for making this interview possible.  I wish you the best on the 14th.  If someone wanted to contact you what is your contact information?
Coutinho:   Thank you. You can contact me thru my facebook page at Juliano Coutinho or the school page Daniel Gracie Cape Cod Academy also by phone (508) 258-8384. Thank you very much.
Pattee Mak:  This interview was via email and the bout is subject to change.
FOLLOW US ON TWITTER: @REALCOMBATMEDIA
LIKE US ON FACEBOOK: REALCOMBATMEDIA.COM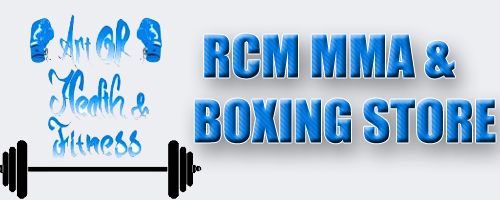 DONATE TO HURRICANE SANDY RELIEF :REDCROSS-DONATE
HELP STOP WORLD HUNGER: RCM STOP WORLD HUNGER
LEARN MARTIAL ARTS & IMPROVE HEALTH: RCM MMA & BOXING STORE
MAIN CONTACT: news@realcombatmedia.com
MMA DEPARTMENT: realcombatmediamma@gmail.com
MMA RADIO: realcombatmediammaradio@realcombatmedia.com
BOXING RADIO: realcombatmediaboxingradio@realcombatmedia.com
UK & IRELAND: realcombatmediauk@gmail.com
GREECE: realcombatmediagreece@yahoo.com
We are always looking for new talent for the fastest growing US and UK based, combat website. We have openings for the following positions – Internet Sales Advertising, Boxing Correspondents, MMA Correspondents and Radio Correspondents. Contact us at news@realcombatmedia.com if you are interested. Serious inquiries only!
We have plenty of cost effective advertising and sponsorship opportunities available on our website and radio programs. We will help grow your business. Contact us at advertising@realcombatmedia.com.
COMMENTS
COMMENTS