REAL COMBAT MEDIA BOXING RADIO EPISODE #26
HOST: KRYSTI ROSARIO
Twitter: @Bxingirl
PANEL HOST: CLARENCE O. NIXON Jr.
Roselle Park, NJ (August 20th, 2013)– Real Combat Media Boxing Radio returns with a super packed show for episode 26. Our host is Krysti Rosario of Los Angeles,CA, who is a former national amateur boxing champ. Krysti is also a current AIBA referee, judge and is a college boxing trainer.  Clarence O. Nixon Jr. from Washington D.C. will be joining us on as our Panel Host.
Our featured guest is one of the best Heavyweights in Boxing history, Riddick Bowe. Riddick has been involved in some of the greatest heavyweight fights ever and has beaten every professional fighter he has ever faced. In this rare exclusive interview, we will be discussing his legendary career and if he still plans to box.
Our guest for this episode will be female boxing great, Mia St. John. Mia has enjoyed a long successful career as a former world champion boxer and as a famous model. Mia will be discussing her career and what she is currently doing
Our next guest will be the best female boxer of all time and current boxing trainer, Lucia Rijker. She will be on the show discussing her fighter, Diana Prazak's recent success.
Our last guest is current World Champion and one of the best female boxers in the sport today, Diana Prazak. Diana recently had a devastating knockout over the former champion, Frida Wallberg.
The topics for this episode are the Cleverly vs. Kovalev Recap, Geale vs. Barker Recap and we will preview Johnny Gonzalez vs. Abner Mares. We will also discuss Leo Santa Cruz vs. Victor Terrazas.
Our show will air live Tuesday at 7PMET, 4PMPT & 12AMGMT. The recorded version will be available on iTunes, blogtalkradio and You Tube right after the show.
LISTEN TO THE EPISODE: http://www.blogtalkradio.com/realcombatmedia/2013/08/20/real-combat-media-boxing-radio-episode-26
LIVE CALLERS: 347-324-5998
FOLLOW US ON TWITTER: @REALCOMBATMEDIA
LIKE US ON FACEBOOK: REALCOMBATMEDIA.COM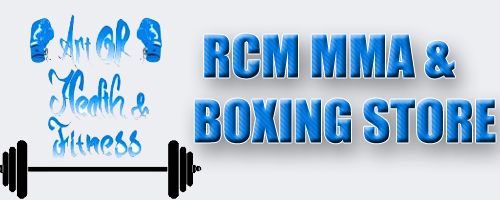 DONATE TO HURRICANE SANDY RELIEF :REDCROSS-DONATE
HELP STOP WORLD HUNGER: RCM STOP WORLD HUNGER
LEARN MARTIAL ARTS & IMPROVE HEALTH: RCM MMA & BOXING STORE
MAIN CONTACT: news@realcombatmedia.com
MMA DEPARTMENT: realcombatmediamma@gmail.com
MMA RADIO: realcombatmediammaradio@realcombatmedia.com
BOXING RADIO: realcombatmediaboxingradio@realcombatmedia.com
UK & IRELAND: realcombatmediauk@gmail.com
GREECE: realcombatmediagreece@yahoo.com
We are always looking for new talent for the fastest growing US and UK based, combat website. We have openings for the following positions – Internet Sales Advertising, Boxing Correspondents, MMA Correspondents and Radio Correspondents. Contact us at news@realcombatmedia.com if you are interested. Serious inquiries only!
We have plenty of cost effective advertising and sponsorship opportunities available on our website and radio programs. We will help grow your business. Contact us at advertising@realcombatmedia.com.
COMMENTS
COMMENTS