Title: RCMGreece Boxing/MMA: SuperCombat Official 2013 Fight programme
Press Release
February 25, 2013 – Bucharest, Romania
Superkombat team proudly announce the official programme for the 2013 season, including the World Tryouts series, New Heroes series (a system of qualification events) and the World Grand Prix series.
For the first time in the history of martial arts on stand-up rules, Superkombat started a project named "New Heroes" aimed to discover new talents around the world. With a 10 years experience in kickboxing and with a background of 7 years as a boxing promoter, Superkombat president Eduard Irimia has revealed his plans for this year, but also for long term.
"As you know, in january we started the World Tryouts series because I'm sure that may be heroes undiscovered. Until now we had tryouts events in Greece, Germany and Great Britain and the future sounds good. Superkombat will became a complete fighting championship with tryouts events and after that with qualification events for the World Grand Prix series. The global format will be the same as in football. You must promote from a division to another. To be in the World Grand Prix series, you must get your ticket from the World Tryouts series and New Heroes series.", said Eduard Irimia.
Except the World Tryouts series, Superkombat will held 6 qualification events for the World Grand Prix series in cooperation with various promotions around the world. The winners of these events will qualify in one of the four World Grand Prix events scheduled for this year.
First qualification event for the World Grand Prix series was held at the end of last week in Opatija (Croatia) and the next one is scheduled for March 23 in Sao Paulo (Brazil)."Beside those two qualification events, during this year we will have another 4 events in various locations around the world.", explains the president. In Opatija, Dino Belosevic (Croatia), Uros Velicevic (Slovenija), Muamer Tufekcic (Bosnia and Herzegovina) and Ante Verunica (Croatia) are the winners of the first New Heroes event made in cooperation with Opatija Fight Night.
Full schedule of the World Grand Prix series:
SUPERKOMBAT® WGP 1 (April 6, 2013)
SUPERKOMBAT® WGP 2 (May 18, 2013)
SUPERKOMBAT® WGP 3 (September 28, 2013)
SUPERKOMBAT® WGP 4 (October 12, 2013)
SUPERKOMBAT® WGP 5 Final Elimination (November 9, 2013)
SUPERKOMBAT® WGP 6 Final (December 21, 2013)
DONATE TO THE VICTIMS OF HURRICANE SANDY : www.redcross.org/donate HELP STOP WORLD HUNGER: www.realcombatmedia.com/rcm-stop-world-hunger LEARN HOW TO FIGHT, WORKOUT & IMPROVE ENDURANCE: mma-boxing/">RCM MMA  & BOXING STORE  We are always looking for new talent for the fastest growing US and UK based, Combat website. We have openings for the following positions – Internet Sales Advertising, Boxing Correspondents, MMA Correspondents and voluntary Radio Correspondents. There are also plenty of advertising and sponsorship opportunities available on our website for your business If you are a career minded individual and serious about starting a career or continuing your career in combat journalism, our contacts are below.
mma
-boxing/">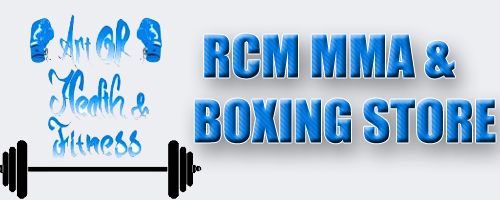 COMMENTS
COMMENTS