Title: RCMGreece Boxing/MMA: Interview meets with BBBC Trainer Alec Wilkey
By: Antonis Andronikakis
Mr Wilkey, tell us about your career as a boxing coach. How long have you been coaching in boxing?
AW:I have been coaching for 35 years as an amateur coach and now as a professional coach. I was head coach at some of the top clubs in London such as St Monica's, The Lion Boys Club and Poplar Boxing club.
I have been a professional coach for about 5 years at the TKO gym in London.
Why did you choose this sport? What attracts you to it?
AW: As a 12 year old boy I went to St George's Boxing Club in Stepney East London with a friend and that was the start of my love for the sport. I found I liked the discipline and the challenges that come with training for a fight.
 I then went on to box for London as an amateur.
Tell us about Areti Mastrodouka. She is considered as the most important athlete as far as boxing is concerned in Greece…
 AW: Areti is a quality, gifted fighter, she is committed to the sport and is really nice
person.
What was the major factor that made you decide to coach Areti, considering the fact she's already 36? Did you see a hunger for success in her?
AW: She emailed the gym with details on her background and asked to come to London to train as a professional fighter. When she came to the gym I was asked to give her a 2 week trial and after a short time I could tell she was a very gifted fighter and with gifted fighters like Areti they are very easy to train. 
We explained how professional boxing worked and all the pitfalls that she would come up against but she still was committed to do it.
 As my only female fighter she has done more than enough to earn her place as a fully fledged member of Team Wilkey at the Trad TKO London
 She listens and does everything I tell her to and if we can manage to get her a sponsor she would go all the way to a world title.
What are her strongest virtues as a boxer? Are there any weak points of her that need to be improved?
AW: Her strong points are her determination and the fact that she trains hard and lives the life as a top athlete. She is still a work in progress when it comes to fighting like a professional as is any top fighter.
Recently we had a boxing event that many described as "the fight of the decade," the Pacquiao vs Marquez "fight". We would like a comment of yours.
AW: This was a great fight, a devastating punch that stopped Pacquiao. It was the sort of shot that is a career ending knock out, as sometimes fighters don't come back from devastating knock outs, even if they are at the top.
Who do you consider as the greatest professional boxer of all time and who do u think is the number one nowadays?
AW: Muhammad Ali is the best fighter of all time.  The top fighter now I think is Andre Ward, great skills and great boxing ability.
London Olympic Games allowed women to compete in the sport. What is your opinion on the matter?
AW: If the girls want to do it they deserve to be given the chance to compete like any athlete.
We 'd like a comment about boxing living legend, Katie Taylor
AW: I don't know much about Katie Taylor as she is an amateur. I didn't get a chance to watch her fight but I heard the feedback was very positive.
You say your favorite quote is "I told you not to do it". How often would you repeat it within a coaching session?
AW: If you spoke to my team of boxers that consist of 7 men and Areti they would all agree that the one thing I say is "listen to me when I speak"
Mr Wilkey we' d like you to send a message to the fans and fighters!
AW: If I had to send a message to fighters of all disciplines my advice would be to show dedication, listen to your coaches and finally there are no short cuts, you must live the life.  To the fight fans please support your local fighters as without your support these fighters are going nowhere
Thank you very much for your time, if there is anything you want to add, please feel free to do it!
AW: Areti is a talented fighter, with a little more financial help from a sponsor it would make a huge difference. If anyone is interested they can contact me directly via Facebook or through my website teamwilkey.co.uk 
photos by: Mr. Alec Wilkey's archives
DONATE TO THE VICTIMS OF HURRICANE SANDY : www.redcross.org/donate
HELP STOP WORLD HUNGER: www.realcombatmedia.com/rcm-stop-world-hunger
LEARN HOW TO FIGHT, WORKOUT & IMPROVE ENDURANCE: RCM MMA  & BOXING STORE
We are always looking for new talent for the fastest growing US and UK based, Combat website. We have openings for the following positions – Internet Sales Advertising, Boxing Correspondents, MMA Correspondents and voluntary Radio Correspondents. There are also plenty of advertising and sponsorship opportunities available on our website for your business.
If you are a career minded individual and serious about starting a career or continuing your career in combat journalism, our contacts are below.
RCM Main contact: news@realcombatmedia.com
RCM UK & Ireland contact: realcombatmediauk@gmail.com
RCM Greece contact: realcombatmediagreece@yahoo.com
RCM Radio contact: realcombatmediaboxingradio@realcombatmedia.com
RCM Radio contact: realcombatmediammaradio@realcombatmedia.com
RCM MMA contact: realcombatmediamma@gmail.com
RCM UK Advertising contact: advertisinguk@realcombatmedia.com
RCM MMA Advertising contact: advertisingmma@realcombatmedia.com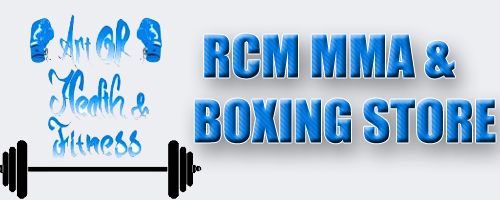 Add us to your circle on GOOGLE PLUS Real Combat Media
COMMENTS
COMMENTS