By Sensei Phillip Palmejar
Source:  UFC on FUEL TV's "UFC Tonight," BJPenn.com and MMAWeekly.com
After months of tribulations with Strikeforce, the cancellation of shows, repetitive injuries and the lack of title defenses, Strikeforce is going the way of Pride Fighting Championships, complete dissolution with the most marquee fighters finding their way into the UFC's Octogon.
This first list of fighters whose talent's have been secured by the UFC has been released and although the list is extensive and stacked, it leaves one guessing about the lack of other certain "big money" names, specifically Josh "Warmaster" Barnett, who easily destroyed the out matched Nandor Guelmino via side choke submission.
Heavyweight:
Daniel Cormier (11-0 MMA, 8-0 SF)
Light Heavyweight:
Gegard Mousasi (33-3-2 MMA, 4-1-1 SF)
Gian Villante (10-3 MMA, 3-2 SF)
Middleweight:
Roger Gracie (6-1 MMA, 4-1 SF)
Tim Kennedy (15-4 MMA, 6-2 SF)
Lorenz Larkin (13-0 MMA, 4-0 SF)
Champion Luke Rockhold (10-1 MMA, 9-0 SF)
Ronaldo "Jacare" Souza (17-3 MMA, 7-1 SF)
Welterweight:
Roger Bowling (11-3 MMA, 4-3 SF)
Jason High (16-3 MMA, 3-0 SF, 0-1 UFC)
Nate Marquardt (32-11 MMA, 1-1 SF, 10-4 UFC)
Champion Tarec Saffiedine (14-3 MMA, 6-1 SF)
Bobby Voelker (24-8 MMA, 4-1 SF)
Lightweight:
Ryan Couture (6-1 MMA, 6-1 SF)
Pat Healy (29-16 MMA, 7-1 SF, 0-1 UFC)
Josh Thomson (19-5 MMA, 10-3 SF, 2-1 UFC)
Kurt Holobaugh (8-1 MMA, 0-1 SF) moving to 145
Adriano Martins (24-6 MMA, 1-0 SF)
Champion Gilbert Melendez (21-2 MMA, 11-1 SF)
K.J. Noons (11-6 MMA, 3-4 SF)
Hope you enjoyed that list.  Things are continuing to get deep in all the UFC divisions, especially in the Middleweight, Welterweight and Lightweight divisions.  Champ Gilbert Melendez is already slated to fight UFC Champ Benson Henderson at UFC on FOX 7, Daniel Cormier is on tap for Frank Mir on the same card and with the inclusion of a game Saffiedine at Welterweight and Roger Gracie, Jacare and Rockhold coming in at Middleweight, it is going to be one fun cross over for the fans.
DONATE TO THE VICTIMS OF HURRICANE SANDY : www.redcross.org/donate
HELP STOP WORLD HUNGER: www.realcombatmedia.com/rcm-stop-world-hunger
LEARN HOW TO FIGHT, WORKOUT & IMPROVE ENDURANCE: RCM MMA  & BOXING STORE
We are always looking for new talent for the fastest growing US and UK based, Combat website. We have openings for the following positions – Internet Sales Advertising, Boxing Correspondents, MMA Correspondents and voluntary Radio Correspondents. There are also plenty of advertising and sponsorship opportunities available on our website for your business.
If you are a career minded individual and serious about starting a career or continuing your career in combat journalism, our contacts are below.
RCM Main contact: news@realcombatmedia.com
RCM UK & Ireland contact: realcombatmediauk@gmail.com
RCM Greece contact: realcombatmediagreece@yahoo.com
RCM Radio contact: realcombatmediaboxingradio@realcombatmedia.com
RCM Radio contact: realcombatmediammaradio@realcombatmedia.com
RCM MMA contact: realcombatmediamma@gmail.com
RCM UK Advertising contact: advertisinguk@realcombatmedia.com
RCM MMA Advertising contact: advertisingmma@realcombatmedia.com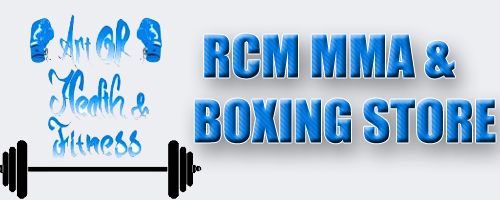 Add us to your circle on GOOGLE PLUS Real Combat Media
COMMENTS
COMMENTS