Terence Crawford vs Thomas Dulorme Video Highlights & Video Recap

By George A. Dampeer, RCM Washington DC Boxing Correspondent
Dallas TX (April 19th, 2015)– HBO and Showtime offered boxing fans a full course of the sweet science with simultaneous fights and Mayweather- Pacquiao documentaries. Though, Chavez vs Fonfara and Matthysse vs Provodnikov seemed to be a toss-up going into the night, Crawford was the favorite to defeat Thomas Dulorme. Here is a review of the first fight of the night. Terence Crawford def. Thomas Dulorme via round 6 TKO.
The fight started with Dulorme getting off fast, as many predicted (including Crawford). Crawford himself not unfamiliar with a slow start had played the role of the slick boxer. Dulorme rushed Crawford with bullish attacks mixing body & head with 2 and 3 punch combinations. Even though many of the Puerto Rican's shots sounded hard many of them were blocked, but with him pressing the action and a few punches landing in between Dulorme won some early rounds.
Eventually Crawford's timing gave him momentum as each round went on. The Nebraska native came out in the 6th as the aggressor and sitting on his punches. Dulorme went down on the first flush right hand of the round. Dulorme would get back up, but not fully recuperated. Terence then went to close the fight as only a Fighter of the year only could; knocking the Puerto Rican down another two times before the fight would be stopped.
Conclusion: Terence Crawford indeed is a special fighter. When asked by HBO's Max Kellerman what makes him a different fighter, Crawford said it was because he is versatile and I couldn't agree more. Especially now that he is at a weight he is comfortable in. He's no longer killing himself to make weight and the best part is that his power came with him up in weight. With Crawford being as talented as he is, and the 140 division loaded with competition; it's within him hands to become legendary.
FOLLOW US ON TWITTER: @REALCOMBATMEDIA
LIKE US ON FACEBOOK: REALCOMBATMEDIA
FOLLOW US ON INSTAGRAM : REALCOMBATMEDIA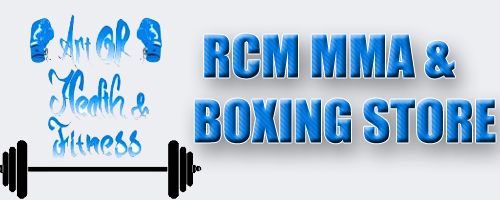 CHECK OUT OUR QUALITY SPONSORED PRODUCTS
NUTRIENT RICH HEMP PLANT PROTEIN
IMPROVE BRAIN FUNCTION WITH 'ALPHA BRAIN'
IMPROVE YOUR ENERGY WITH SHROOMTECH
INCREASE ENDURANCE WITH THE CARDIO MASK
INCREASE YOUR STRENGTH WITH T-PLUS
COMMENTS
COMMENTS