Interview by Pattee Mak – January 16, 2013
Does his name ring a bell?  Well it should if you followed the 2012 Olympics in London.  Lightweight, Jamel Herring (1-0-0) from Long Island, New York was victorious in his first professional fight on December 8, 2012 in California against Jose Valderrama (2-2-0) by unanimous decision.  He is now looking to fight on the undercard of Adrien Broner vs. Galvin Rees on February 16, 2013 at Boardwalk Hall in Atlantic City, New Jersey, against an opponent yet to be determined.
Pattee Mak:  Thanks so much for taking the time to chat with me.  In a few weeks you'll be fighting your second professional fight.  Amateur vs. pro boxing is a bit different.   Tell me was it easy for you to adjust?
Herring:  It was easy from amateur to professional.  Honestly the pace is slower. I always had a fast pace.   Also now I don't have to worry about computer scoring for the points.  I can do what I naturally do and I don't have to worry about them keeping score and it's a big sign of relief.
Pattee Mak:  There is no opponent scheduled to fight you on the 19th.  Do you find it difficult to train and get ready for your fight?
Herring:   No not at all. Honestly I'm in the early stages of my pro career so I don't have too much of a high caliber opponent.  If I was fighting for a world title I'd probably be worried but at this stage in the game I'm just getting my feet wet and getting used to the pro style more and more.
Pattee Mak:   What is going to be your strengths going into the ring on the 16th?
Herring:  Actually my mentality.  I feel I train a lot harder than my opponent. Trust me, being a marine, being a better person.  My physical attributes going in at 135, I still have my speed, power and footwork and you still have to believe in yourself.   Mentality it is my biggest attribute.
Pattee Mak:  Currently you are training with your coach Mike Stafford. How long have you been training with him?
Herring:   I've been working with him last summer before the 2011 Amateur World Championship.  I've seen him around but not until after the Olympics I asked him to start training me cause we had some good chemistry and since we started working together around the end of September 2012, I become one of his fighters. We get along real well.  I respect his knowledge and his ability in the corner and he's a great guy.
Pattee Mak:  Let's go back a bit.  Right after you knew you won and were advancing to the Olympics.  What was going through you?  Did you jump up for joy, shed a tear, scream??? Talk to me.
Herring:  I remember being in Brazil for the Continental qualifiers.  I'll never forget coming out of the ring, I jumped for joy once I qualified. It was a sign of relief and joy. Part of me wanted to cry.  I was really, really excited.  It was a dream come true.  It was a rough year.  A lot of people counted me out. It was my shine. It was my day, my moment.
Pattee Mak:  Unfortunately things happen in life and sometimes we need to learn from our mistakes.  During the Olympics you were eliminated during your first bout but I'm sure London was an experience you will take with you forever. Tell me about it.
Herring:  It was heartbreaking loosing the 1st round. My teammates said to me to be proud but I was the team caption. I had to put aside my feelings. I had to build them and advance them to where they needed to go to. It built me better as a person and a fighter. It was a lesson to better myself as a fighter. I gave it my all in the ring.  It made me a better person. I remain humble. I never got out of my character and I'm still a leader and speak to my teammates and make sure that they are good ever second.
Pattee Mak:  You have also won a silver medal at the 2010 World Military Games, the rest gold medals at the 2011 and 2012 Armed Forces Championships, 2012 USA Olympic Team Trials and at the 2012 USA Boxing National Tournament.  What advice can you give to other local gyms owners, trainers, etc that don't have the money raised to send their talented fighters to these tournaments?
Herring:  USA boxing as a whole has been getting better by getting these talented kids the right to win in their regions.  Then your region helps you advance which gives you the opportunity to get to the next level.  I tell all the kids to just keep working hard and stay hungry. Ya never know when opportunity knocks.   Some kids come out of no where cause they don't have the money.   Don't worry about the financial problems when it comes to boxing. Keep boxing in your heart.  Someone will take notice and give ya a helping hand.
Pattee Mak:  You and several of your teammates who participated in the Olympics are signed with Al Haymond as your manager.  How is it working with him?
Herring:  It's great. Most part is business but he sees the human nature in business. He called to wish me Happy Holidays. He's given me opportunities to show my skills on a national level and national TV level and it's rare being that I've just started out. I want to continue working with Al Haymond and his team because he is good people.
Pattee Mak:  Can you tell me how long you are signed with him?
Herring:  5 years.  So we'll be working with each other for awhile.
Pattee Mak:  Were they any other potential managers seeking to sign with you previous to Haymond?
Herring:  Truthfully there were a couple but not promising or anything I was interested in.  Mike Stafford put things together with Haymond.  Mike took care of me and with that came a good relationship with Al Haymond and his team.   I was suppose to be signed by Top Rank but that fell apart and one time Golden Boy but that fell apart too so I approached Mike and he took care of me from there on and I've been really grateful.
Pattee Mak:  Why boxing?
Herring:  I choose boxing when I was about 16 years old.  I was hot headed in school.  Baseball was my thing.  I was slipping with my grades and a friend approached me for boxing and he kept pushing and pushing me to try it so I gave it a try. My peers and coachs kept telling me it takes more than being athletic but being a better person and keeping my grades up.  My High School Senior Year I was on honor roll every quarter.  Then I found out the Marine Corp had a boxing team and I loved boxing so much.   Truthfully when I lived in New York, I thought boxing was big but never this big.
Pattee Mak:   Ringname?
Herring:  No not right now.   Maybe Sugar Mel or the Pride of Coram Side.
Pattee Mak:  There are a ton of well known fighters in your weight class, Zab Judah, Amir Khan, Danny Garcia, just to name a few.   One of these days you may end up fighting one of them.   What would be your ultimate dream matchup?
Herring:  I really don't know. Right now I'm competing at 135, lightweight division but I may run into one of those guys later.   Judah is on his way out.  Khan is moving up so that probably won't happen.  I'm not looking at any of these guys.  Truthfully by the time I reach that level you may have another great talent that I'll be fighting that I once fought in the amateurs. If I had to choose a matchup, it would have to be Amir Khan.  He's great talent. I love his talent, speed and foot work.
Pattee Mak:  Why did you go down to 135.
Herring:    Me and my team realized I'd be a lot stronger. Bigger man at 135.  140 in the pros it seems a lot of these pros come down from 150 160 to come down to 140. I wasn't a big 140. I had skills and attributes but I wasn't the biggest.  So it was the smartest thing for me to start small and work my way up.  I'll probably get to 150 and then cut the weight and come off real quick and see how 135 feels.   I weighed in at 135 pounds and then the nite of the fight 144 lbs.
Pattee Mak:  Do you have a favorite fighter?
Herring:  My favorite, I have a few… Sugar Ray Robinson, Sugar Shane Mosley, Oscar De La Hoya, Manny Pacquiao, Floyd Mayweather, Bernard Hopkins. Another one is Eric Morales.
Pattee Mak:  Anything you'd like to say to the other boxers in your class?
Herring:  I'm not really much of a talker.  I'm more into my skills, my hands of course. I'm coming to do what I have to do to reach my goals. No hard feelings.  It's all business. I still have my sportsmanship, so no hard feelings.
Pattee Mak:  You were ranked as a Sergeant in the Marine Corp.  Which is easier, being a pro boxer or a marine?
Herring:  Boxer.  Lol… I'll say boxer.
Pattee Mak:  On the 16th Broner will be the main event.  Now I know the two of you train at the same gym.  Anything you'd like to say to him prior to the fight?
Herring:  I see him every day I just want to say I'm proud of him. He also trains under Mike. He doesn't need luck cause I've seen the work he's put into it.
Pattee Mak:  How do you feel to fight on Broner's undercard?
Herring:  It's a big event. I'm honored because it's early in my pro career. These guys have these fights at local bars with not too much recognition. I can fight on bigger stages and build up my fan base and I'm very honored to be fighting on the undercard.
Pattee Mak: I wanted to thank John Renaud for making this interview possible.  He also wanted me to tell you "Good luck in your career and God Bless".  Anything you'd like to add or thank?
Herring:    Thank you everybody who is supporting me. I promise I always put on a good show.  Everyone can follow me on twitter @jamelherring and also contact me on facebook to show some support.  I'm a down to earth guy and I wanted to thank everyone who believed in me.
Pattee Mak:  Thank you again for taking the time to speak with me. Should you have any comments or suggestions, please free to contact me on facebook under Pattee Mak, follow me on twitter @PatteeMak or below.
DONATE TO THE VICTIMS OF HURRICANE SANDY : www.redcross.org/donate
HELP STOP WORLD HUNGER: www.realcombatmedia.com/rcm-stop-world-hunger
LEARN HOW TO FIGHT, WORKOUT & IMPROVE ENDURANCE: RCM MMA  & BOXING STORE
We are always looking for new talent for the fastest growing US and UK based, Combat website. We have openings for the following positions – Internet Sales Advertising, Boxing Correspondents, MMA Correspondents and voluntary Radio Correspondents. There are also plenty of advertising and sponsorship opportunities available on our website for your business.
If you are a career minded individual and serious about starting a career or continuing your career in combat journalism, our contacts are below.
RCM Main contact: news@realcombatmedia.com
RCM UK & Ireland contact: realcombatmediauk@gmail.com
RCM Greece contact: realcombatmediagreece@yahoo.com
RCM Radio contact: realcombatmediaboxingradio@realcombatmedia.com
RCM Radio contact: realcombatmediammaradio@realcombatmedia.com
RCM MMA contact: realcombatmediamma@gmail.com
RCM UK Advertising contact: advertisinguk@realcombatmedia.com
RCM MMA Advertising contact: advertisingmma@realcombatmedia.com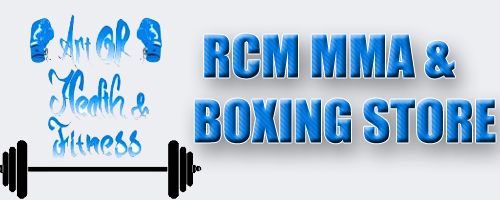 Add us to your circle on GOOGLE PLUS Real Combat Media
COMMENTS
COMMENTS